News Center > Waterford 3 Begins Refueling Outage, Brings in 1,100 Additional Workers after a Safe and Reliable 18 Month Run
For Immediate Release
Waterford 3 Begins Refueling Outage, Brings in 1,100 Additional Workers after a Safe and Reliable 18 Month Run
10/25/2015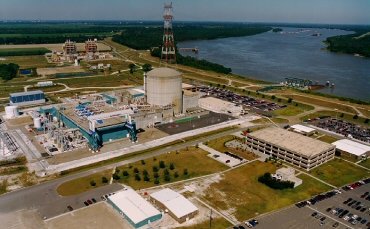 WATERFORD, Louisiana -- Control room operators removed Entergy's Waterford 3 from service Oct. 25 to begin a refueling outage that brings 1,100 additional workers and economic benefits after 18 months of highly reliable and safe operation.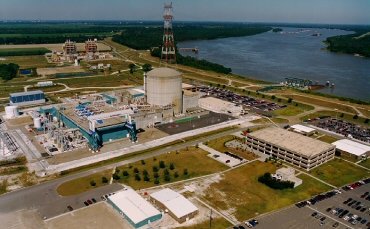 Waterford 3 is investing more than $37.1 million to complete the refueling and other important projects. That investment translates to additional economic activity for the surrounding communities from dozens of vendors and hundreds of additional contract workers, many from outside the area.
"A refueling outage isn't only beneficial to the safety and reliability of our plant. It also provides economic value to the surrounding community," said Mike Chisum, Waterford 3 site vice president.
Work will be completed by more than 600 Waterford 3 full-time employees and supported by Entergy employees from its other nuclear plants and contract workers including pipefitters, millwrights, ironworkers, carpenters, boilermakers, electricians, laborers, valve technicians, engineers, operating engineers and radiation protection technicians.
The influx of more than 1,100 outside workers and their associated spending will provide an economic boost to the local communities.
Entergy Corporation is an integrated energy company engaged primarily in electric power production and retail distribution operations. Entergy owns and operates power plants with approximately 30,000 megawatts of electric generating capacity, including nearly 10,000 megawatts of nuclear power, making it one of the nation's leading nuclear generators. Entergy delivers electricity to 2.8 million utility customers in Arkansas, Louisiana, Mississippi and Texas. Entergy has annual revenues of more than $12 billion and approximately 13,000 employees.
-30-
---