News Center > West Memphis, Entergy Arkansas Launch I-40 Megasite Marketing Campaign
For Immediate Release
West Memphis, Entergy Arkansas Launch I-40 Megasite Marketing Campaign
10/27/2020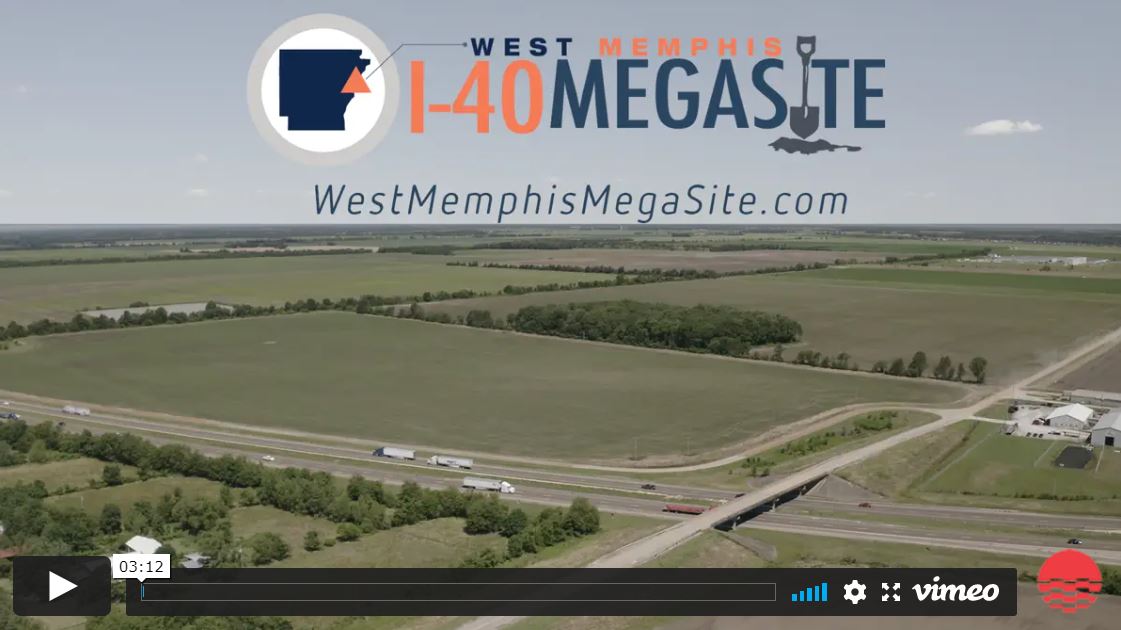 The City of West Memphis and Entergy Arkansas have partnered to launch a marketing campaign "Mega Plans, Mega Site" to promote the West Memphis I-40 megasite, the largest certified industrial site in the State of Arkansas. 
The Mega Plans, Mega Site marketing campaign includes a new website – WestMemphisMegasite.com – dedicated to the 1,800-acre industrial site including relevant documentation validating the tract's readiness for prospective companies.  
"The industrial site we have in Crittenden County is unique for our state and region," said West Memphis Mayor Marco McClendon, "and presents a great opportunity for companies looking to serve North American markets from the center of the United States." 
Two newly produced videos featuring the site attributes, community assets, and the region that includes nearby Memphis, Tennessee, showcase the attractiveness of the site and region. Collateral mailers, targeted outreach, magazine advertisements, and social media will be utilized to promote the website. 
Along with providing reliable and affordable power with rates among the lowest in the country, Entergy Arkansas works closely with the communities it serves to attract new business and encourage business expansions that result in new jobs, investments and economic growth. The utility's Select Site program has a 50-point list of criteria necessary to satisfy before a site can be certified.  
"Through the Entergy Arkansas certified Select Site initiative, West Memphis is positioned with significant readiness and competitive advantages," said Danny Games, director of business and economic development for Entergy Arkansas, "and now this marketing campaign helps to tell the story. Utilizing strong digital tools has never been more important than today to meet the needs of prospective companies and site consultants."
The City of West Memphis is located west of downtown Memphis at the intersections of I-40 and I-55. Entergy Arkansas serves more than 715,000 customers in 63 Arkansas counties.
Links to the videos can be found at these links West Memphis I-40 Mega Site Video and West Memphis I-40 Mega Site – Short Video.
---