News Center > Winter is Coming: The Time to Implement Energy-Saving Measures is Now
For Immediate Release
Winter is Coming: The Time to Implement Energy-Saving Measures is Now
12/06/2016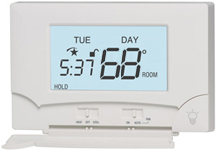 Helpful tips make it easy to reduce usage and save money
BATON ROUGE, La. – While warmer-than-normal temperatures this fall may have you thinking that winter isn't coming, it's right around the corner. In fact, low temperatures are forecasted to drop this week and stay cold for a couple of nights in a row.
That's why there's no time like the present to implement helpful energy-saving tips so you can keep the cash in your wallet while keeping the cold outside where it belongs.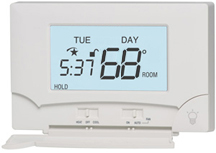 "We've had a couple of cooler periods over the last few weeks, but cold weather really hasn't impacted us yet this year," said Sheila Pounders, director of customer service. "Now is a good time to remind yourself that saving energy does save money in the winter, just as it does during the summer. And our helpful tips can get you started before the heater kicks on full-time."
Heating and air conditioning can account for as much as 55 percent of your monthly electric bill. Setting the thermostat to 68 degrees in the winter is an easy way to reduce how much energy you use. Every degree above 68 on the thermostat can increase your bill by about 3 percent. So if you crank it up to a toasty 78 degrees, you've already added 30 percent. Other tips include:
Seal leaks around your doors and windows to make your home more energy-efficient.
Keep all doors and windows closed when the heat is on.
Open drapes to let warm sunlight in during the day. Close them at night to reduce heat loss.
Schedule a heating system checkup with a licensed professional if you haven't already done so.
Do not block heat registers or air returns with curtains or furniture.
Check air and furnace filters every 30 days or as required by the type of filter. Clean or replace them as needed.
Conserve hot water. Wrap your electric water heater with a water heater blanket and set the thermostat to 120 degrees or medium.
Close the damper on fireplaces when not in use.
When you change your light bulbs, replace them with energy-efficient models. Entergy recommends ENERGY STAR-qualified compact fluorescent light bulbs that use 70 percent less energy and last up to 10 times longer than incandescent bulbs.
Set the thermostat back to 55 degrees if away from home for several days.
More tips, as well as clear, do-it-yourself videos, to help put these ideas to work can be found at entergy.com/savemoney. Entergy Louisiana customers can also visit EntergySolutionsLA, a program that offers incentives and rebates on a variety of energy-efficiency upgrades year-round.
"Now is also a good time to sign up for Level Billing to help eliminate the spikes extreme temperatures can bring," Pounders added. "The program calculates your billing history over the previous 12 months and allows you to pay an average amount each month. This is extremely helpful in managing your budget."
Other convenient payment options include:
Pick-A-Date, which allows customers to choose the date when their bills are due.
Automatic Monthly Payments, which save customers the trouble of writing and mailing checks.
Entergy also assists qualified elderly and disabled low-income customers through its customer-assistance fund, The Power to Care. The program is administered by local Councils on Aging and is funded by Entergy employees, customers and shareholders. To find out how to get assistance, or to contribute to the fund, visit entergy.com or check the donation box on your monthly bill.
Entergy Louisiana, LLC provides electric service to more than 1 million Louisiana customers. Additionally, the company provides natural gas service to nearly 93,000 customers in the greater Baton Rouge area. With operations in southern, central and northeastern Louisiana, the company is a subsidiary of Entergy Corporation.
Entergy Corporation is an integrated energy company engaged primarily in electric power production and retail distribution operations. Entergy owns and operates power plants with approximately 30,000 megawatts of electric generating capacity, including nearly 10,000 megawatts of nuclear power. Entergy delivers electricity to 2.8 million utility customers in Arkansas, Louisiana, Mississippi and Texas. Entergy has annual revenues of approximately $11.5 billion and more than 13,000 employees.
-30-
entergylouisiana.com
facebook.com/EntergyLA
Twitter: @EntergyLA
---