News Center > Wintry Weather Coming: Ten Top Tips to Save Money, Reduce Usage
For Immediate Release
Wintry Weather Coming: Ten Top Tips to Save Money, Reduce Usage
01/05/2017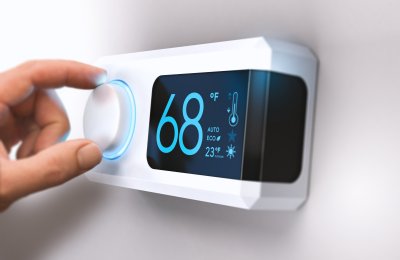 Simple steps maximize comfort, minimize bills
JACKSON, Mississippi–The first real blast of wintry weather this season is predicted to hit Mississippi on Friday and keep temperatures below freezing through the weekend.
That's why there's no time like the present to implement simple energy-saving tips that will help keep cash in your wallet and the cold outside where it belongs.
"We've had a couple of cooler periods since winter officially began, but cold weather really hasn't impacted Mississippi yet this year," said Robbin Jeter, Entergy Mississippi vice president of customer service. "Now is a good time to remind everyone that   saving energy saves money in the winter, just as it does during the summer."
Ten top tips that can help reduce energy usage and save you money are:
Set the thermostat at 68 degrees in winter. Heating can account for as much as 55 percent of your monthly electric bill, and every degree above 68 on the thermostat can increase your bill by about 3 percent. Too cold? Do as Mom says and put a sweater on!
Seal leaks around doors and windows to keep cold air out and warm air in.
Open window coverings to let warm sunlight in during the day. Close them at night to reduce heat loss.
Schedule a heating system checkup with a licensed professional to ensure yours is running efficiently.
Do not block heat registers or air returns.
Check air and furnace filters every 30 days or as required by the type of filter. Clean or replace them as needed.
Conserve hot water. Wrap your water heater with a water heater blanket and set the thermostat to 120 degrees or medium.
Close the damper on fireplaces when not in use.
Change your light bulbs to energy-efficient models. Entergy recommends ENERGY STAR-qualified compact fluorescent light bulbs that use 70 percent less energy and last up to 10 times longer than incandescent bulbs.
Set the thermostat on 55 degrees if away from home for several days.
More tips, as well as clear, do-it-yourself videos, can be found at entergy.com/savemoney. Entergy customers can also visit Entergy SolutionsMS, a program that offers incentives and rebates on a variety of energy-efficiency upgrades year-round. 
Entergy also helps elderly and disabled low-income customers pay their bills through   its customer-assistance fund, The Power to Care. The fund is administered by The Salvation Army and other partners, and is funded by Entergy employees, customers and shareholders. To find out how to get assistance, or to contribute to the fund, visit The Power to Care or check the donation box on your monthly bill.
Entergy Mississippi, Inc. provides electricity to approximately 445,000 customers in 45 counties. It is a subsidiary of Entergy Corporation. Entergy Corporation is an integrated energy company engaged primarily in electric power production and retail distribution operations. Entergy owns and operates power plants with approximately 30,000 megawatts of electric generating capacity, including nearly 10,000 megawatts of nuclear power. Entergy delivers electricity to 2.8 million utility customers in Arkansas, Louisiana, Mississippi and Texas. Entergy has annual revenues of more than $11.5 billion and more than 13,000 employees.
-30-
entergy-mississippi.com
twitter.com/EntergyMS
facebook.com/EntergyMS
---