News Release > Wired for growth!
For Immediate Release
Wired for growth!
03/07/2016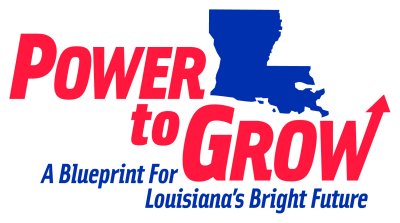 Entergy kicks off construction of Lake Charles Transmission Project
BATON ROUGE, La. – Entergy officials joined with business and community leaders and elected officials at the Nelson Power Station in Westlake today to "cut the wire" on one of the largest single transmission projects in Entergy's history.
The wire-cutting ceremony officially launched construction of Entergy Louisiana LLC's Lake Charles Transmission Project – a $159 million project that will help bring power to one of the fastest growing areas in the nation in terms of private-sector job growth.
"Today is a testament to the hard work and dedication of many people and months of preparation and approvals," said Phillip May, president and CEO of Entergy Louisiana. "These new transmission lines will help wire this region for the future."
The project, which is expected to be completed in early 2018, involves building 25 total miles of high-voltage transmission lines and the facilities needed to support them, including two new substations and expansion of two existing substations.
The new lines are being constructed to support and enable economic growth in southwest Louisiana, as well as to enhance reliability for existing and future customers.
"We work to keep the lights on 24/7, and this will help us continue to do that," May said. "It also will provide us operational flexibility for serving customers to make sure they get the highest quality of service available."
Once completed, access to lower cost generation will be improved, which could potentially reduce the costs for all customers in the area.
Besides just responding to the industrial expansion the project will provide benefits to existing customers - including residential customers who are moving here for good, high-paying jobs. This not only means more jobs in southwest Louisiana, it means a larger tax base to support community infrastructure, such as schools, parks and roads.
Since 2008, Louisiana Economic Development (LED) has secured projects that are creating more than 91,000 new direct and indirect jobs, as well as more than $62 billion in new capital investment.
Because of this and other industrial growth throughout its service areas, Entergy plans to invest approximately $2 billion in its four states over the next three years in transmission capital projects, including those related to reliability and economic development.
Entergy Louisiana, LLC provides electric service to more than 1 million customers and natural gas service to approximately 93,000 customers in the greater Baton Rouge area. With operations in southern, central and northeastern Louisiana, the company is a subsidiary of Entergy Corporation.
Entergy Corporation is an integrated energy company engaged primarily in electric power production and retail distribution operations. Entergy owns and operates power plants with approximately 30,000 megawatts of electric generating capacity, including nearly 10,000 megawatts of nuclear power. Entergy delivers electricity to 2.8 million utility customers in Arkansas, Louisiana, Mississippi and Texas. Entergy has annual revenues of approximately $11.5 billion and more than 13,000 employees.
Cautionary Note Regarding Forward-Looking Statements
In this news release, and from time to time, Entergy Louisiana makes certain "forward-looking statements" within the meaning of the Private Securities Litigation Reform Act of 1995. Such forward-looking statements include, among other things, statements of Entergy's capital investment plans over the next three years. Except to the extent required by the federal securities laws, Entergy Louisiana undertakes no obligation to publicly update or revise any forward-looking statements, whether as a result of new information, future events or otherwise.
Forward-looking statements are subject to a number of risks, uncertainties and other factors that could cause actual results to differ materially from those expressed or implied in such forward-looking statements, including (a) those factors discussed elsewhere in this news release and in Entergy's most recent Annual Report on Form 10-K, any subsequent Quarterly Reports on Form 10-Q and Entergy's other reports and filings made under the Securities Exchange Act of 1934; (b) uncertainties associated with rate proceedings, formula rate plans and other cost recovery mechanisms; (c) uncertainties associated with efforts to remediate the effects of major storms and recover related restoration costs; (d) nuclear plant relicensing, operating and regulatory risks, including any changes resulting from the nuclear crisis in Japan following its catastrophic earthquake and tsunami; (e) changes in decommissioning trust fund values or earnings or in the timing or cost of decommissioning any of Entergy's nuclear plant sites; (f) legislative and regulatory actions and risks and uncertainties associated with claims or litigation by or against Entergy and its subsidiaries; (g) risks and uncertainties associated with strategic transactions that Entergy or its subsidiaries may undertake, including the risk that any such transaction may not be completed as and when expected and the risk that the anticipated benefits of the transaction may not be realized and (h) economic conditions and conditions in commodity and capital markets during the periods covered by the forward-looking statements.
-30-
entergylouisiana.com
facebook.com/EntergyLA
Twitter: @EntergyLA
---