Storm Center > Crews Assessing Damage, Restoring Power as Second Wave of Storms Moves South
Crews Assessing Damage, Restoring Power as Second Wave of Storms Moves South
04/29/2020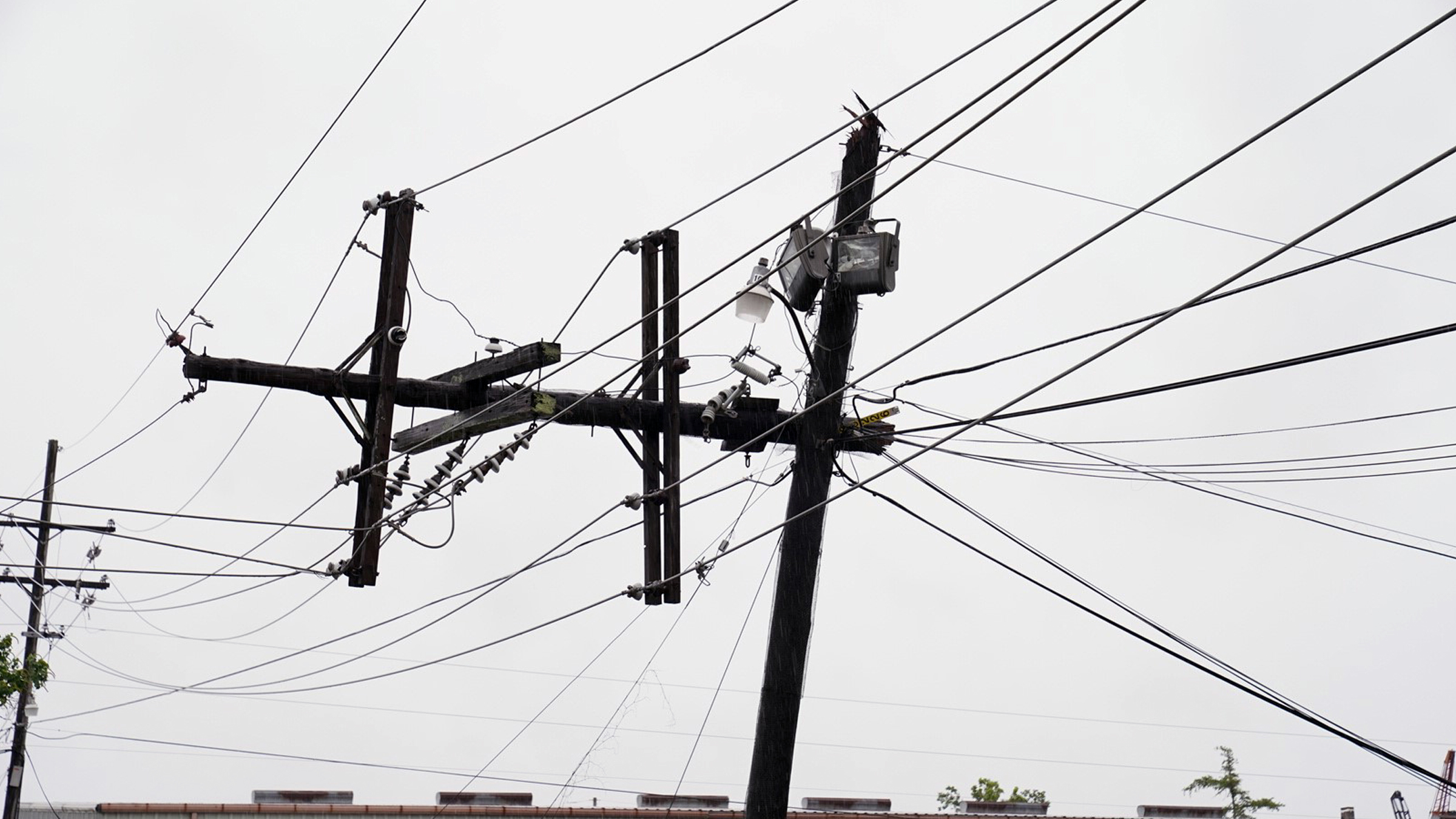 Crews made significant progress restoring power to Louisiana customers affected by an initial wave of storms Tuesday night when a second band pushed across the state in the early morning hours Wednesday, knocking out power to thousands.
As of 9 a.m. Wednesday, about 43,000 customers were without power statewide, but the numbers could fluctuate as the weather system delivering high winds, heavy rain and lightning continues to move across south Louisiana.
Calcasieu, East Baton Rouge, Jefferson and Tangipahoa parishes were particularly hard hit, with some locations seeing structural damage, including downed limbs and trees falling onto power lines, causing damage to utility poles.
An Entergy storm team of 1,500, including contractors and support personnel, is assisting with the restoration efforts in Louisiana. Crews are continuing to assess damage and restore power where it is safe to do so, and as restoration work progresses throughout the day, resources will be shifted to accelerate restoration in the hardest-hit areas. Also, additional crews are on the way to assist with restoration.
Crews are taking extra precautions to remain safe during the COVID-19 pandemic. If you see workers in the field, please keep your distance so that everyone can remain safe.
Also, please stay away from downed power lines and immediately report it at 1-800-9OUTAGE (800-968-8243). There is no way to know if a downed power line or any debris that may be around them are energized. For more safety information, visit the Storm Center safety page.
We know you want us to keep you informed every step of the way about our response. Here is how you can get information.
Download our app for your smartphone at entergy.com/app.
Sign up for text alerts. From your cellphone, text REG to 368374.
Visit the Entergy Storm Center website and our View Outages page.
Follow us on Twitter.com/entergyla or Facebook.com/entergyla
Call us at 800-9OUTAGE (800-968-8243).
Follow updates in your local news media, like radio, television and newspapers.
-30-
---