Storm Center > Entergy Mississippi Tuesday Evening Restoration Update
Entergy Mississippi Tuesday Evening Restoration Update
04/14/2020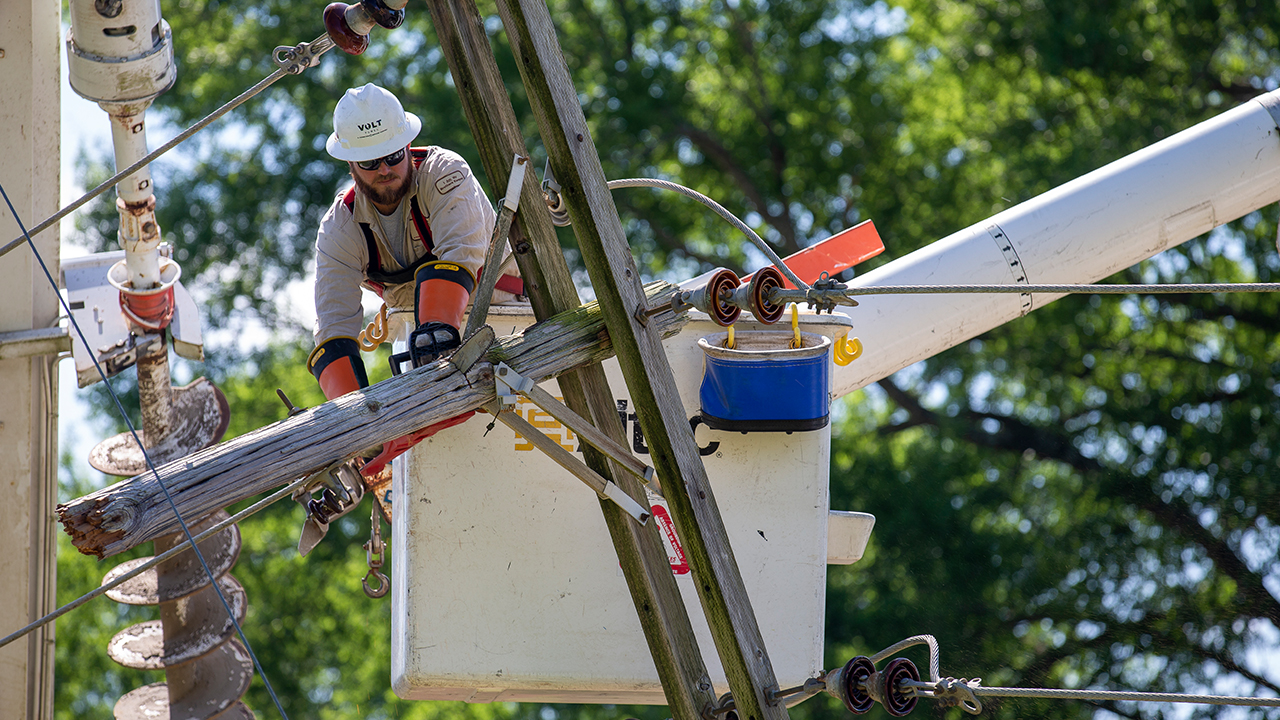 Entergy Mississippi has restored power to more than 27,000 customers since storms struck the state causing damage and power outages for nearly 41,000 customers Sunday evening. As of 7 p.m. about 13,500 customers remain without power.
We expect to restore most customers who can safely take power by Wednesday evening. Some customers in areas with extensive damage will carry over to Thursday, including parts of Bolivar, Carroll, Coahoma, Grenada, Leflore, Montgomery, Panola, Sunflower, Tallahatchie, Tate, Webster and Yalobusha counties. We have more than 1,150 field workers, contractors and support staff assisting with our restoration efforts. We are providing detailed restoration times as damage assessment is completed and resources are in place restoring power
Our crews remain focused on safety. As we restore service, we continue to maintain our additional safety precautions adopted due to COVID-19 pandemic. For your safety and theirs, please continue to  provide our utility workers with the space needed to complete restoration work. Do not approach utility workers at a job site. Our work sites can be dangerous locations and interruptions will slow our workers' progress.
We ask for your patience as we rebuild damaged infrastructure, including poles, wires, substations and major lines. If you don't see us working near you, keep in mind that we may be working on another part of the electrical system that you can't see but is needed to get power to you.
We urge customers to heed these safety reminders:
The greatest danger during and after a storm like this is from downed power lines. If you see a power line on the ground or in the trees or bushes—do not go near it! Call us at 800-9OUTAGE (800-968-8243) immediately to report downed lines.
Do not trim trees or remove debris on or near downed power lines. Only power company crews or their contractors should remove trees or limbs touching power lines.
Keep away from the immediate areas where crews are working. There is always the danger of moving equipment and the possibility of construction materials or limbs or overhead wires falling to the ground.
If you plan on using a generator for temporary power, get a licensed electrician and disconnect from the utility electric system before hooking up to your main electric panel. 
Do not run a generator in a confined space without adequate ventilation.
For more emergency tips, visit the Entergy Storm Center.
We will continue to keep you informed using the following channels:
---