Storm Center > Entergy Texas Completes Winter Storm Restoration
Entergy Texas Completes Winter Storm Restoration
02/21/2021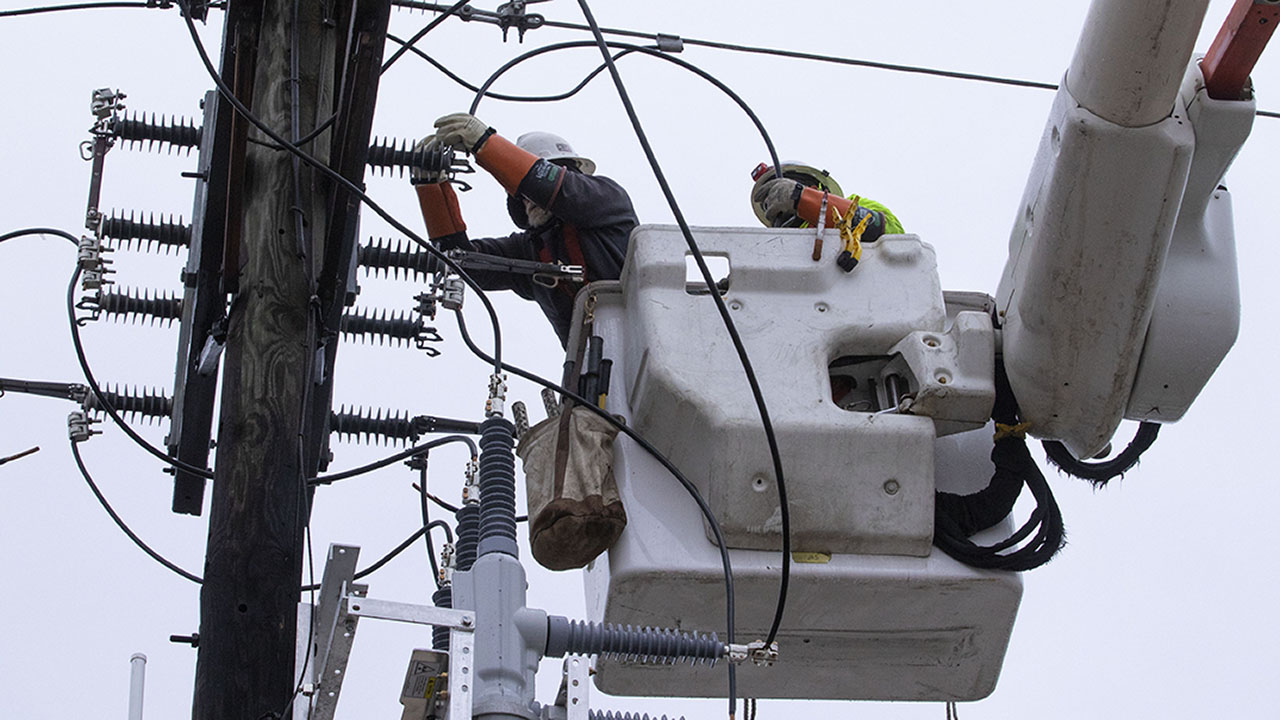 As of Saturday morning, Entergy Texas, Inc. has restored all customers affected by this week's winter storms. Around 1,000 crews worked to restore power this week after extreme cold combined with several ice and snowstorms impacted southeast Texas.
If customers are still without power, they should check for damage to the electrical equipment attached to their home or business. If their electric meter or the wiring is damaged, they should contact an electrician to make repairs. If their electric equipment appears undamaged, they should call 1-800-9OUTAGE, 1-800-968-8243.
How to Manage Energy Usage
These record-breaking temperatures can drive increased electricity usage which can impact customer bills. Customers have a number of questions about their bill and how this storm might affect their bill.
Entergy Texas is a fully regulated utility that can only charge rates already approved by the Public Utility Commission of Texas. The price Entergy Texas charges per kilowatt hour for energy usage does not fluctuate based on market conditions. We can only change rates by making a request that is either approved or rejected by the Public Utility Commission of Texas. 
If customers have had their new advanced meter installed, they can login to myEntergy to manage and track their energy usage. Customers no longer have to wait until the end of the month to view their energy usage. Shortly after meters are installed, customers can log into their account and view how much electricity has been used daily, shown in 15-minute increments for residential customers. Through the new online tools, customers will also be able to set up alerts when reaching budgetary goals to keep them aware of their monthly spending. Advanced meters are designed to provide customers with more timely usage information so that customers can make necessary adjustments to reduce consumption if they choose to, which could reduce their electric bill.
Bill Payment Assistance
We understand the impact this event has on our customers. As part of our response to the COVID-19 pandemic, we have developed a series of new payment options for customers who are having trouble paying their bills, including taking up to twelve months to pay their current bill and/or unpaid balances. For more information on these options please visit entergy.com/mypaymentoptions.
---