Storm Center > Entergy Arkansas asks customers to prepare for severe storms
For Immediate Release
Entergy Arkansas asks customers to prepare for severe storms
03/31/2023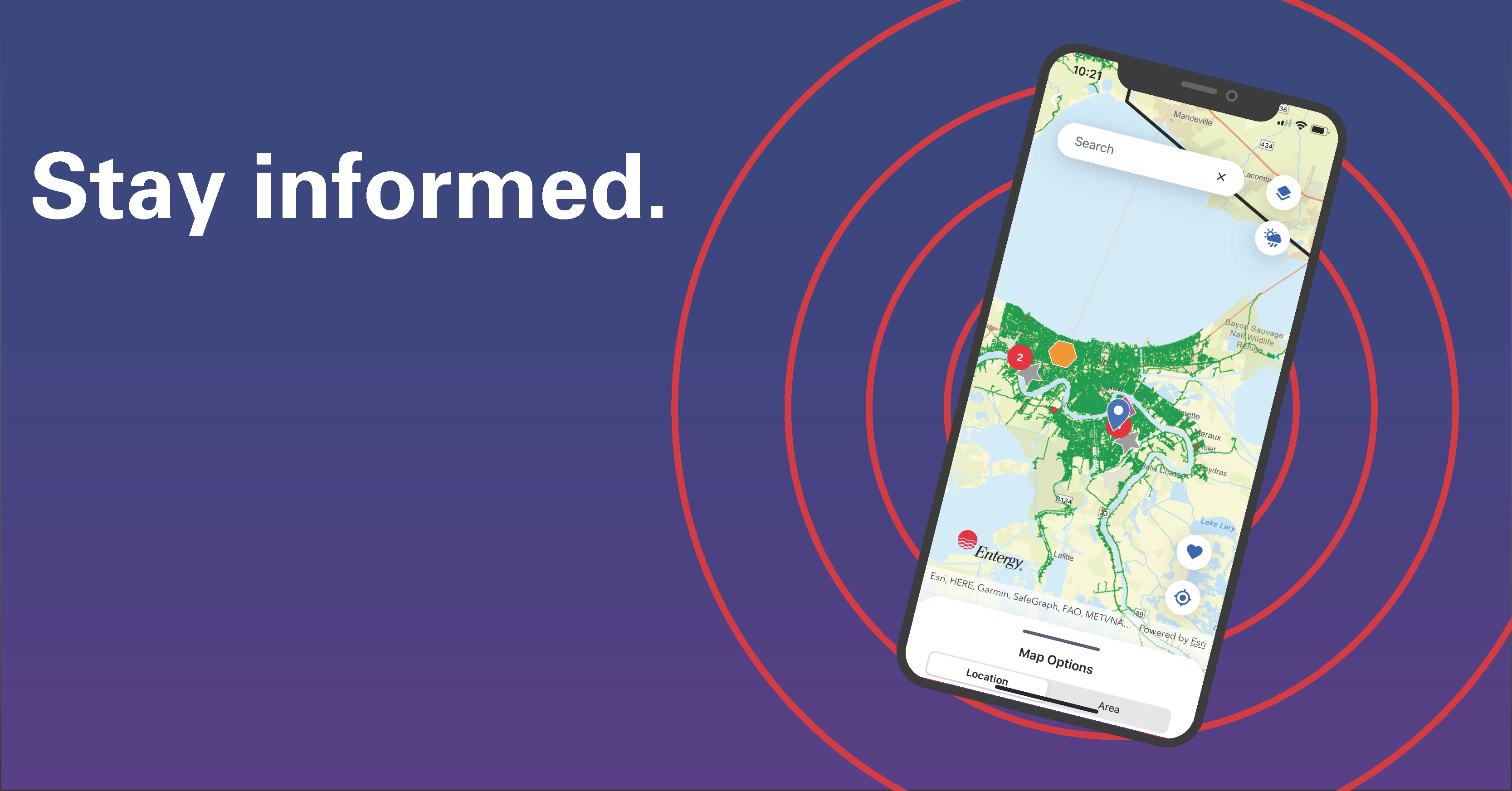 Company asks customers to prepare for possible power outages
Little Rock, Ark. - Entergy Arkansas is monitoring the progress of severe weather moving into its service territory and is preparing for the possibility that powerful storms could affect customers Friday afternoon and into the evening.
The weather system is capable of causing widespread and extended power outages from high winds and possible tornadoes, particularly in the Central and Northeast regions of the state. Entergy crews and contractors are prepared to work long hours after the storm passes, restoring service to customers as quickly and as safely as possible.
Entergy Arkansas urges customers to prepare for the possibility of extended power outages. Take the time now to get your personal storm plans in place and make a kit with the basic supplies needed in an emergency. Customers should prepare emergency preparedness kits, including flashlights, a battery-powered radio with fresh batteries, spare batteries, canned food and a can opener, a supply of fresh water for several days, and a first-aid kit. Learn more about how to make an emergency kit and get important severe weather safety tips on the Entergy Storm Center.
Staying informed before, during and after a storm strikes is just as important as making personal storm plans. Here's how you can stay up to date on our preparations and restoration efforts:
Download the Entergy app. Customers can use the app to report outages or check on the status of power at their home or business.
Check Entergy's View Outages map. Maps show where outages are located and give information about restoration progress.
Follow Entergy on Facebook and Twitter. Social media also plays an important role in keeping you informed, and we place a high priority on updating our social media channels throughout an event.
Text us: If you are signed up to receive our notifications, you can text OUT to 36778 to report an outage or STAT for the status of your power outage. To sign up for text messaging, go to myEntergy.com or by texting REG to 36778. Have your account number and ZIP code handy. The registration pattern is as follows including spaces: REG (account number) (ZIP code).
Visit the Entergy Storm Center website. The site has storm safety, preparation and restoration information that is updated throughout the day.
Download the Operation: Storm Ready Guide. This guide will help you plan and prepare for weather emergencies. Information is also available in Spanish and Vietnamese.
Customers should also exercise extreme caution in assessing damages to their home or business after the storm, as even downed power lines can still be live and cause extreme injury and additional damages. Stay away from downed power lines and beware of piles of debris that may obscure downed lines.
Entergy Arkansas will begin restoring power to customers as safely and quickly as possible after the storm passes. The restoration process is done in an orderly, deliberate manner.
Right after the storm passes, and when it's safe to do so, crews assess damage to electric equipment and facilities to determine what corrective actions and repairs are needed.
As damage assessments are completed, the company can provide restoration time estimates; however, where possible, restoration happens in parallel. Power is restored faster in areas with less damage, while restoration times in the hardest hit areas depend on the extent of damage to Entergy's electrical facilities.
Following the storm, check Entergy's View Outages map for the latest information about restoration progress.
Entergy Arkansas provides electricity to approximately 728,000 customers in 63 counties. Entergy Arkansas is a subsidiary of Entergy Corporation (NYSE: ETR), an integrated energy company engaged in electric power production, transmission and retail distribution operations. Entergy delivers electricity to 3 million utility customers through its operating companies in Arkansas, Louisiana, Mississippi and Texas. Entergy owns and operates one of the cleanest large-scale U.S. power generating fleets with approximately 24,000 megawatts of electric generating capacity, including 5,000 megawatts of nuclear power. Entergy has annual revenues of $10 billion and approximately 12,000 employees.
---