Insights > Arkansas native Ed Webb named Entergy Lineman of the Game
Arkansas native Ed Webb named Entergy Lineman of the Game
11/07/2022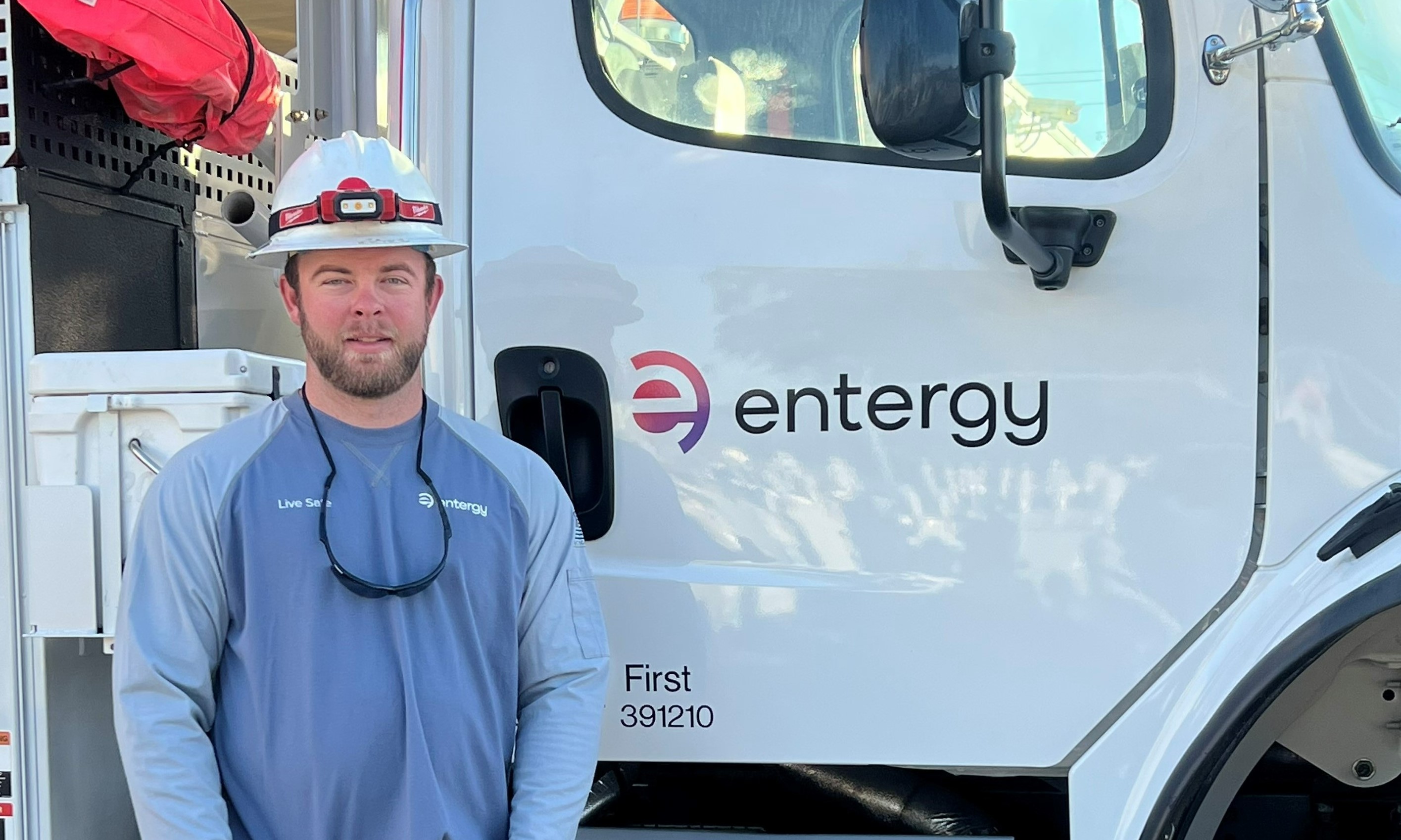 Marianna native Ed Webb will be honored in New Orleans as the Entergy Arkansas Lineman of the Game during tonight's matchup between the Baltimore Ravens and New Orleans Saints.
During each Saints home game this year, a well-deserving Entergy lineman helps power the stadium to get the crowd going for the home team. This game will be extra special as it will be Webb's first time to watch an NFL game live in-person.
"This is a big shock for me," said Webb. "This is an awesome opportunity and I'm excited to represent our lineworkers."
Webb is a journeyman lineman working in the Forrest City office and has been with the company for almost three years. During his time, not only has he been busy helping Arkansans keep the lights on, but he's also helped with storm restoration in Louisiana during Hurricanes Marco and Laura.
"My favorite part about being a lineworker is helping customers get their lights back on and working with my crew," said Webb.
Webb represents the northeast region on the Employee Engagement Committee. Each region gets one representative to share ideas with senior leadership to inform them what is going on in the field and how the team can improve.
"Ed has always been willing to volunteer his time to help the company and his fellow employees," said Entergy Arkansas Line Supervisor Johnny Baker. "He shows good leadership skills and he's very precise with his everyday work. This makes him very deserving of this award and achievement."
Webb will enjoy two nights in New Orleans, a pre-game on-field pass to watch the players warm up, plus tickets to the game. He plans to bring his wife with him to the game.
When asked about what he looks forward to the most about this experience, Webb said, "I'm excited to meet new people with the company and to see the players warm up on the field. Watching a game live is going to be way better than on television!"
Congratulations to Ed Webb!
---