Insights > Carol Hernandez Selected to Receive Supply Chain Industry Award
Carol Hernandez Selected to Receive Supply Chain Industry Award
10/01/2021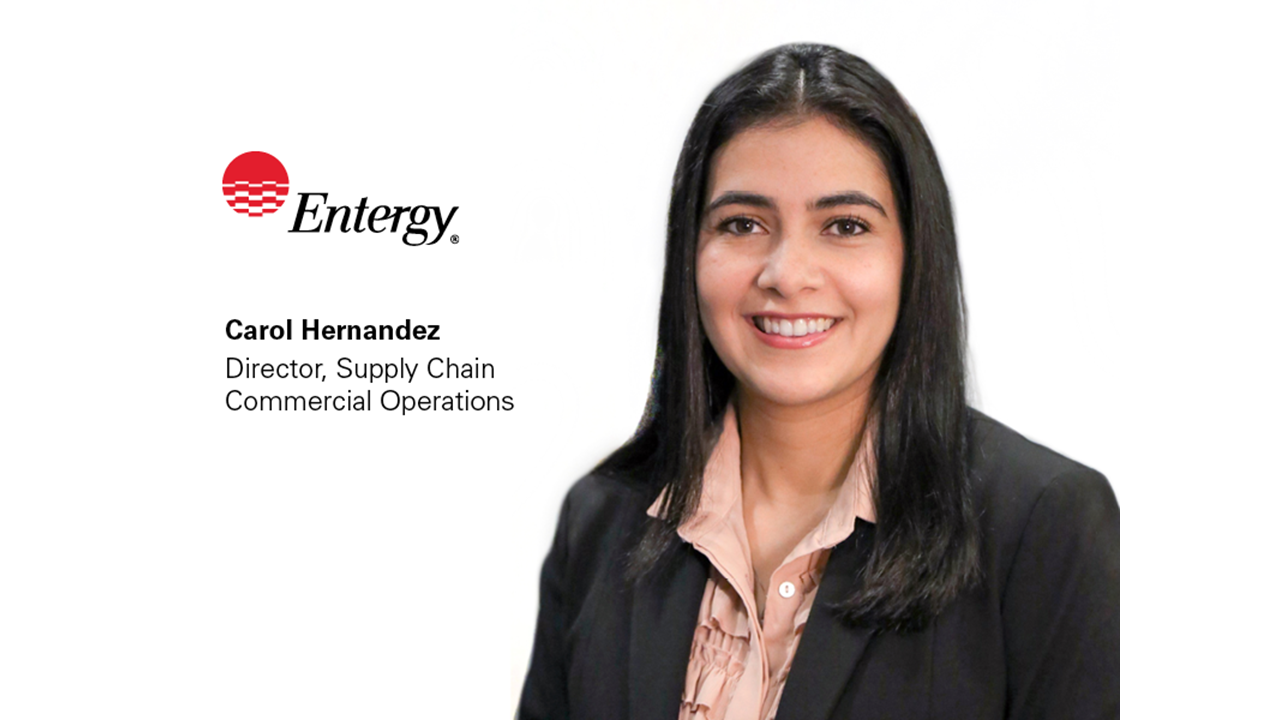 Carol Hernandez, Entergy's director of supply chain commercial operations, has been named a winner of Supply & Demand Chain Executive magazine's 2021 Women in Supply Chain Award.
This award honors female supply chain leaders and executives whose accomplishments, mentorship and examples set a foundation for women in all levels of a company's supply chain network.
"This prestigious industry honor for Carol is well-deserved, and we couldn't be prouder of her," said Marlon Merritt, Entergy's vice president and chief supply officer. "Her knowledge, talent and hard work have had a tremendous impact on the success of our supply chain organization, and the team she leads has contributed significantly to Entergy's overall success. Carol's support for, and encouragement of, other women professionals across the company is exemplary."
"As a multicultural female, I am truly honored to receive this award, and as a leader, I feel the responsibility to continue to focus on leveling the field for women not only in Supply Chain but across the enterprise," said Hernandez. "I believe at Entergy we are uniquely positioned to make significant strides if we leverage the tools and support we have at our disposal. It might feel uncomfortable at times, but no meaningful change is easy."
In addition to the electric utility industry, this year's list includes individuals from software and service providers, consultancies and academia, trucking and transportation firms, professional development agencies, sourcing and procurement divisions, and more, all who have helped supply chain clients and the supply chain community at large prepare to meet many of today's –and tomorrow's – challenges.
View the full list of 2021 Women in Supply Chain winners here.
---