Insights > Celebrate National Lineworker Appreciation Day July 10
Celebrate National Lineworker Appreciation Day July 10
07/10/2020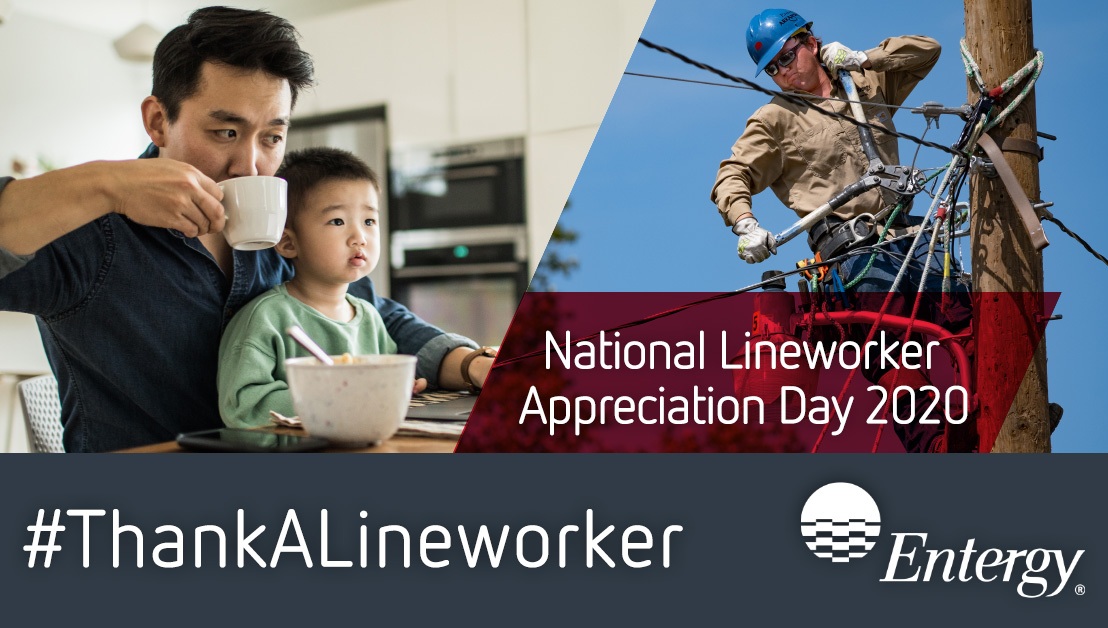 When the lights go out, they go to work, and we couldn't be more grateful for what they do. If you've ever wanted to thank the lineworkers who restored your power, today's a good day to do so.  
On July 10, Entergy joins the Edison Electric Institute, the International Brotherhood of Electrical Workers, the Utility Workers Union of America and the National Electrical Contractors Association in observing National Lineworker Appreciation Day.
Nearly 2,000 frontline workers are part of the Entergy family. They, along with contract lineworkers, construct, operate and maintain equipment and more than 121,000 circuit miles of transmission and distribution lines that deliver electricity to our 2.9 million customers. This year, the COVID-19 global pandemic has amplified the essential nature of their roles. 
With the ongoing pandemic, we're living in a new reality. You may be staying at home much more than usual. Your refrigerator and freezer are probably stocked with back-up groceries. Your reliance on electricity is now all day, every day, and we understand that.
"Our lineworkers have been working diligently throughout the COVID-19 pandemic to make sure our customers have reliable power and the public has essential services," said Eli Viamontes, vice president of utility distribution operations. "While they always deserve our thanks and appreciation, this year has proven their value at another level."  
To participate in honoring lineworkers and their families, post your message using the hashtag #ThankALineworker on social media.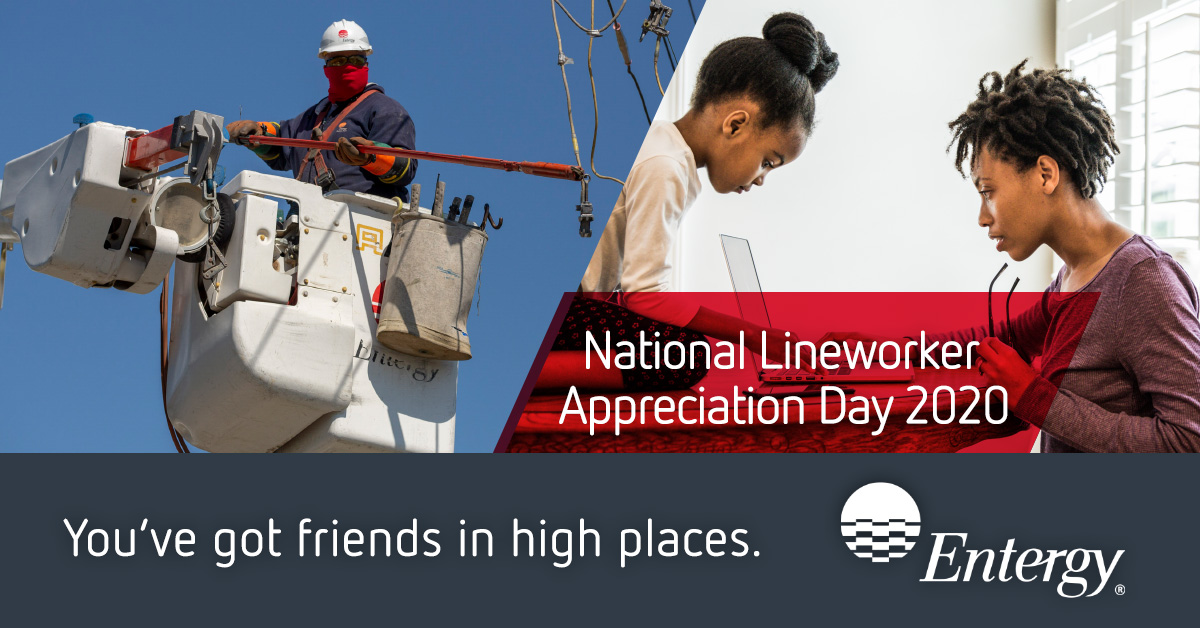 ---