Insights > Celebrating AAPI Heritage Month - Meet Ann Delenela
Celebrating AAPI Heritage Month - Meet Ann Delenela
05/06/2022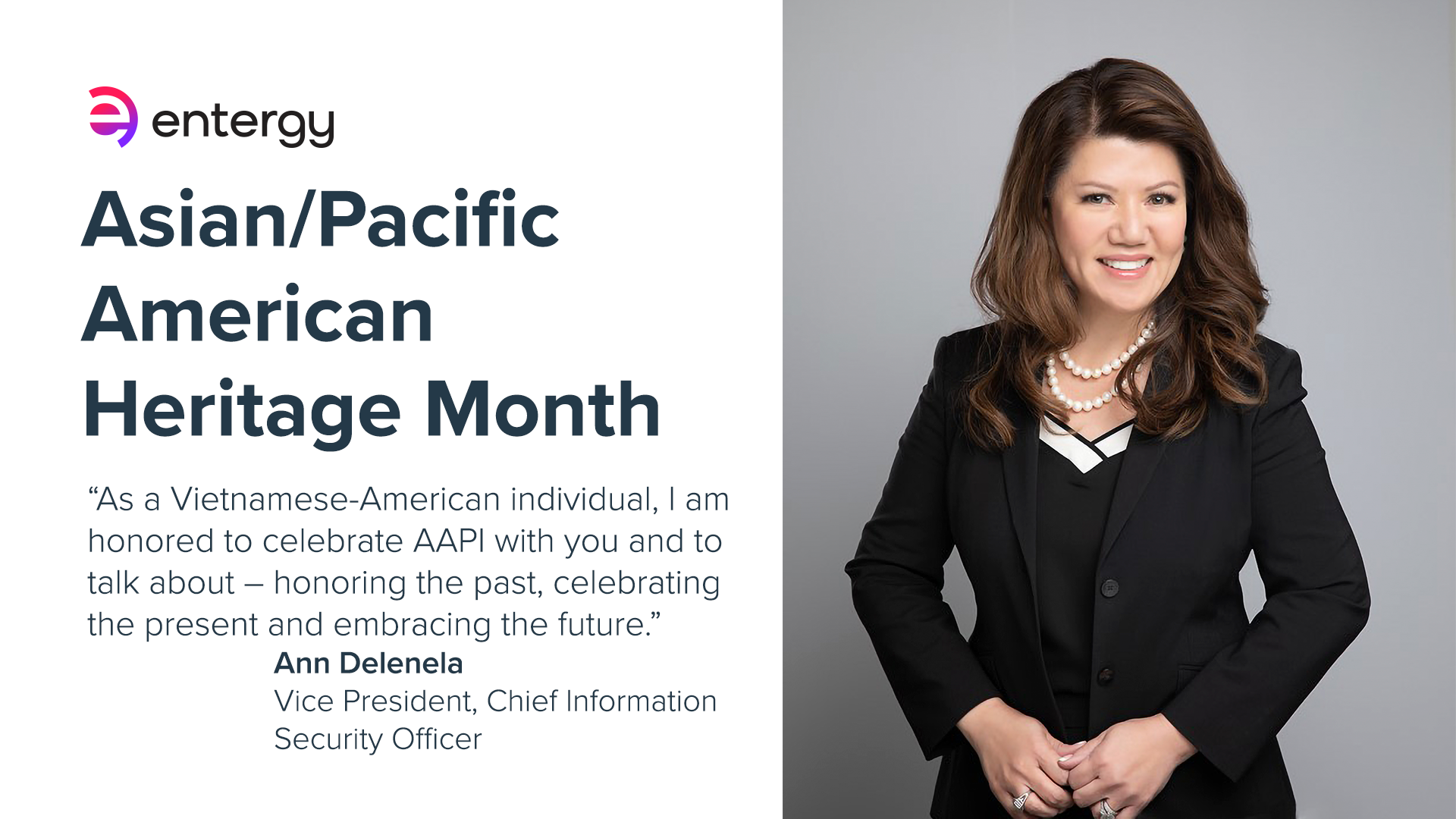 Meet Ann Delenela, vice president and chief information security officer for Entergy. Ann is a security strategist with expertise spanning over 25 years in the realm of information technology, information security and cyber/physical security management. She is active and influential in the industry serving as an appointed or elected leader in multiple electricity sector committees including the Department of Energy, Association of Women in Energy, Electricity Advisory Committee, Texas Private Sector Advisory Council, NERC Electricity Information Sharing and Analysis Center, North American Independent System Operator/Regional Transmission Organization, and Advisory Board for Gartner Security & Risk Management Summit.
She has been recognized by the Profiles in Diversity Journal as one of the "Women to Watch in STEM" and was named one of the top 10 women chief information security officers to watch by Chief Security Officer magazine.
Ann is from Nha Trang, Vietnam and shares what AAPI means to her.
What does AAPI mean to you?
It signifies celebrating people of Asian descent and their heritage. It creates awareness for people and allows them to learn about the richness and diversity of Asian culture.
What are you most proud about when it comes to being an Asian American?
I am proud of my cultural values and the success/resilience of the Vietnamese people who have immigrated to America.
Do you have a favorite tradition/holiday/food centered around AAPI heritage? If so, tell us about it.
One of my favorite dishes is bánh xèo. It's a Vietnamese crepe that has French influence and makes a wonderful appetizer or main course. I also enjoy Tết, which is a celebration of the Lunar new year complete with lion dances, fireworks and giving of red envelopes.
---