Insights > Celebrating AAPI Heritage Month - Meet Yu-Fong Hong
Celebrating AAPI Heritage Month - Meet Yu-Fong Hong
05/20/2022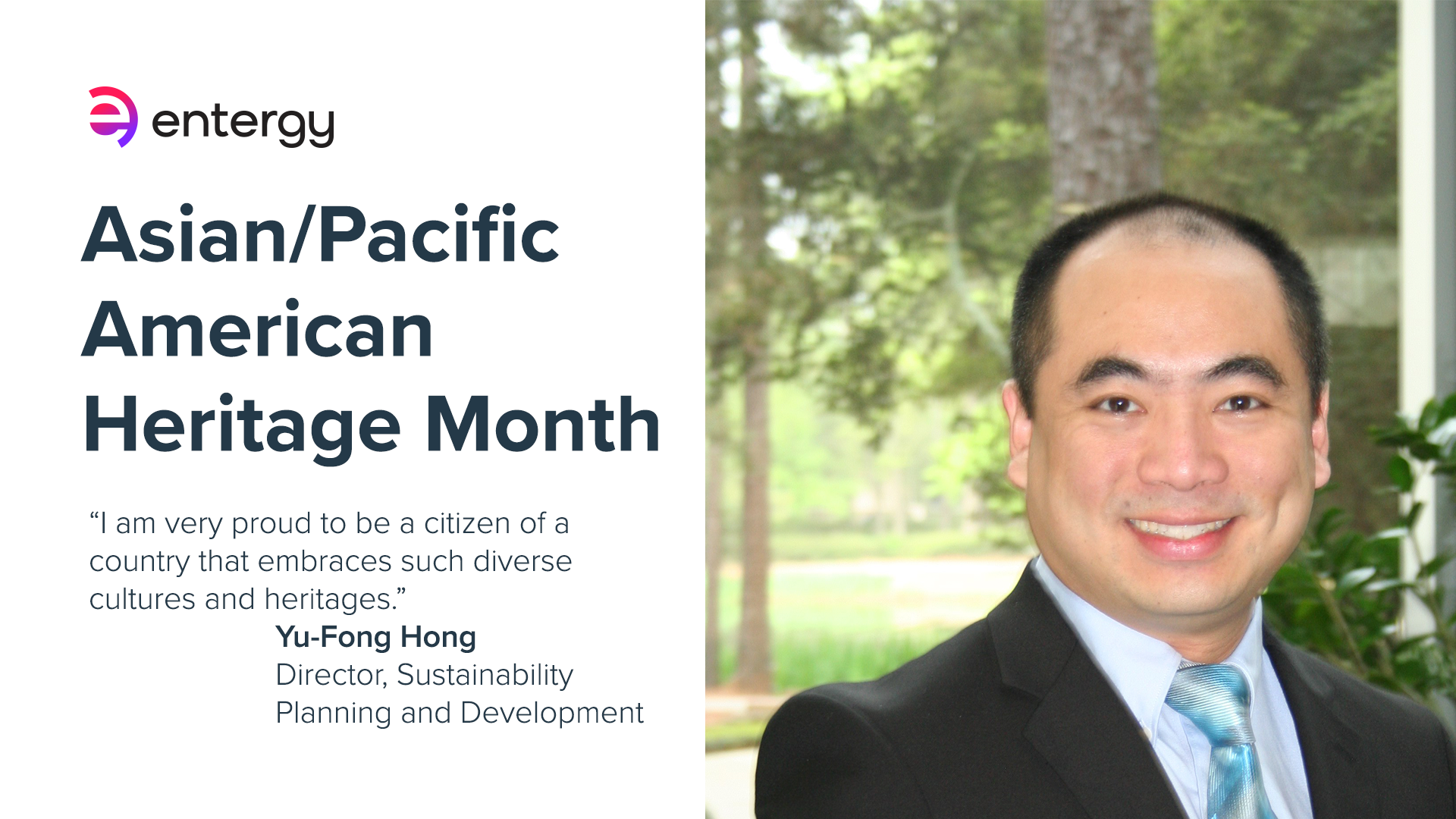 Yu-Fong Hong is the director of sustainability planning and development for Entergy. He leads a cross-functional team that explores renewable opportunities to assist with our customers and their sustainability goals.
Yu-Fong is from Taiwan and shares what AAPI means to him. 
How do you celebrate AAPI Heritage Month?
I celebrate AAPI Heritage Month by learning more about the various heritages of Asian and Pacific Islanders within America and how they are part of American history.
What are you most proud about when it comes to being an Asian American?
I am very proud to be a citizen of a country that embraces such diverse cultures and heritages. We have terms likes Asian American, African American, Italian American and others like it. I am not aware of any other country that has as much diversity or terms to describe the diversity. 
Do you have a favorite tradition/holiday/food centered around AAPI heritage? If so, tell us about it.
I enjoy Chinese poetries. You can see them in many ancient architectures when you visit East Asia. They are also common in great novels and they often can describe a situation or an awareness so much better than prose can.
---