Insights > The Circle of Giving Back: Mother-Daughter Duo Volunteer in Hometown
The Circle of Giving Back: Mother-Daughter Duo Volunteer in Hometown
01/28/2022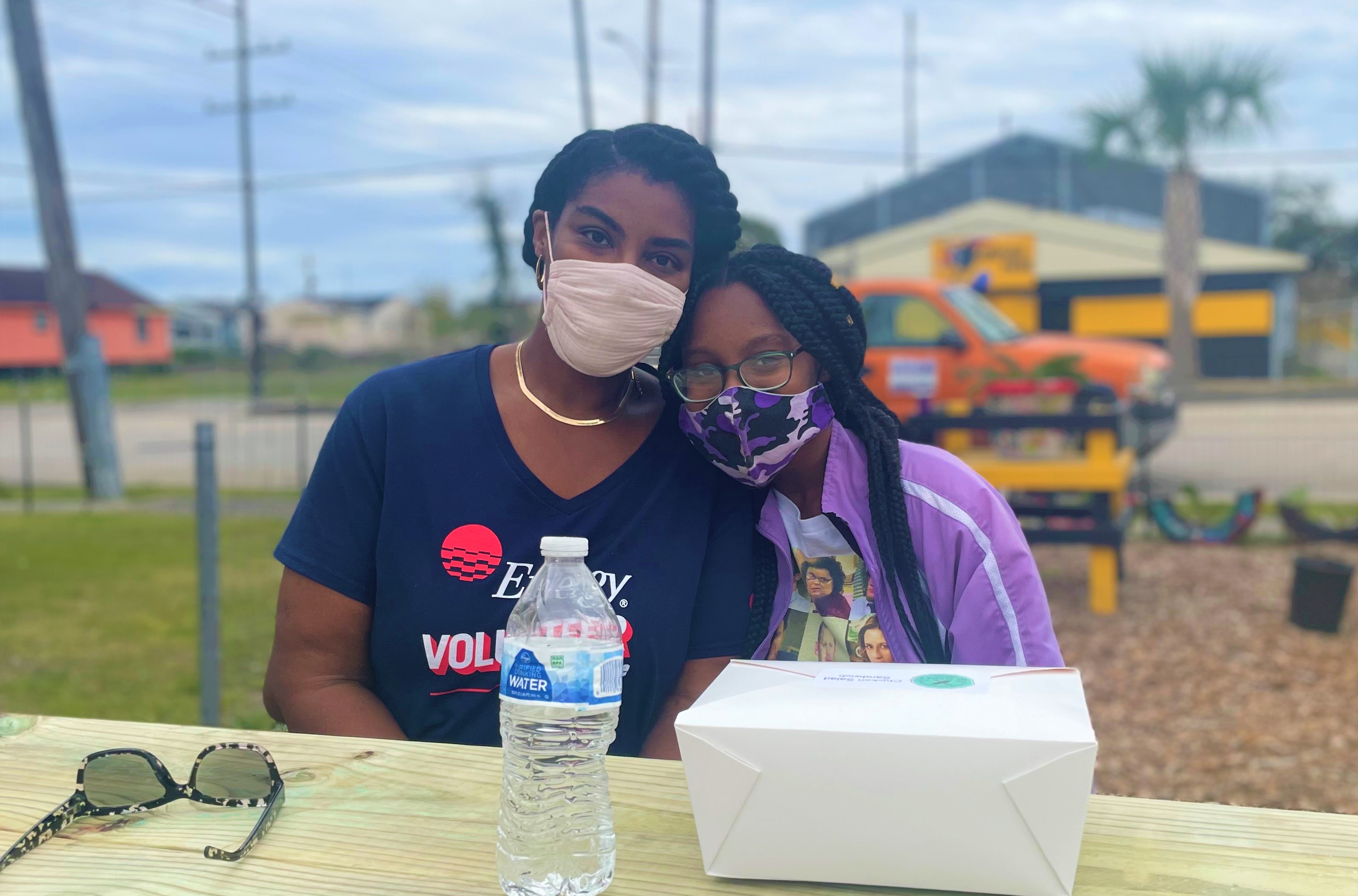 Looking around her childhood neighborhood, Shanta Mack, human resources associate with Entergy couldn't help but share, "as a teenager, I never saw neighbors or local organizations come to my community to volunteer, but when the request was put out to revitalize the same streets that I grew up on, I had to jump at the opportunity."
This year, Entergy employee volunteers celebrated Martin Luther King, Jr. Day with a series of volunteer events across the New Orleans Metro Area over a three-day weekend. Mack and her sixteen-year-old daughter Aalaina joined the United Way of Southeast Louisiana and other community members to help develop an urban garden and refresh a local playground in the Desire Area.
Mack quickly realized that her old neck of the woods, which was once full of life, did not look the same as it did when she rode bikes with her friends to the local candy store. It was important for her to not only show her college-bound daughter where she grew up, but she also wanted her daughter to experience what it felt like to give back, especially to her own community.
"Volunteering with my daughter allows us to bond, but I also want her to take these opportunities to invest her time when she can, meet new people, learn new skills and gain volunteer hours for her college applications," said Mack.
The mother-daughter duo worked hand-in-hand with other volunteers to build a picnic table for locals to have lunch or rest and built a stage for local artist to perform during community festivities.
"The weekend was the perfect opportunity to volunteer and continue Dr. King's—and others who have made sacrifices to bring equality and diversity to our communities— legacy. I was happy to get out to represent Entergy for MLK Day and will continue to do my part in serving our communities," said Mack.
The volunteer event was held in partnership with the United Way HandsOn Entergy Volunteer Center.
---