Insights > Power Principles: A Conversation with Deanna Lafont
Power Principles: A Conversation with Deanna Lafont
03/19/2017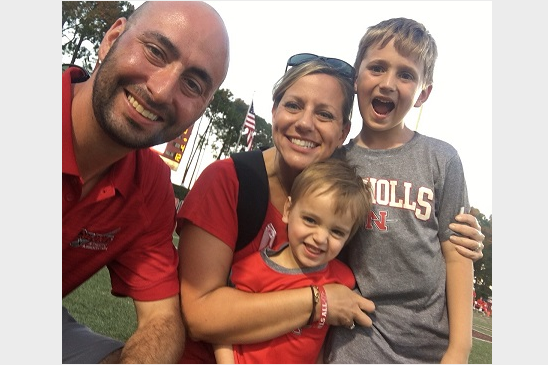 Deanna Lafont is a customer service representative II for Entergy Louisiana and has been part of the Entergy family for two and one half years.  
Her Power Principle at Work 
I work really hard to keep an open mind and a positive, questioning attitude. Good, solid relationships within Entergy and with my customers are an extremely important part of my job. I find that keeping true to your word and treating others with kindness and respect is the best way to build these relationships. 
Motivation to Live and Work Safe
My family and my co-workers motivate me to live safely. I am fortunate enough to work in an amazing network with a group that has quickly become family.                                                                    
Balancing Work and Family
I exercise every morning; taking that time for myself every morning helps me to remain motivated and gets me ready to start the day. And I try to stay off of my phone in the evening to spend time with my family. I also love to travel which allows me to recharge and be the best that I can be.
Work at Entergy
I manage relationships with major accounts and local political officials. I love that this job gives me the opportunity to represent Entergy in the community and work with some amazing organizations.
Great Advice to Pass On
Don't be afraid to ask for help or ask questions. Most people genuinely want to help.
Her Favorite Work Project
My favorite project was being part of the New Employee Orientation team. It was so awesome to help create a program that will help new employees understand Entergy's vision and the amazing opportunities that are available to us.
Would you like to join Deanna as she powers lives for customers in the Southeast? Check out career opportunities with Entergy!
---