Insights > Entergy Arkansas helping families prepare for back to school
Entergy Arkansas helping families prepare for back to school
08/07/2023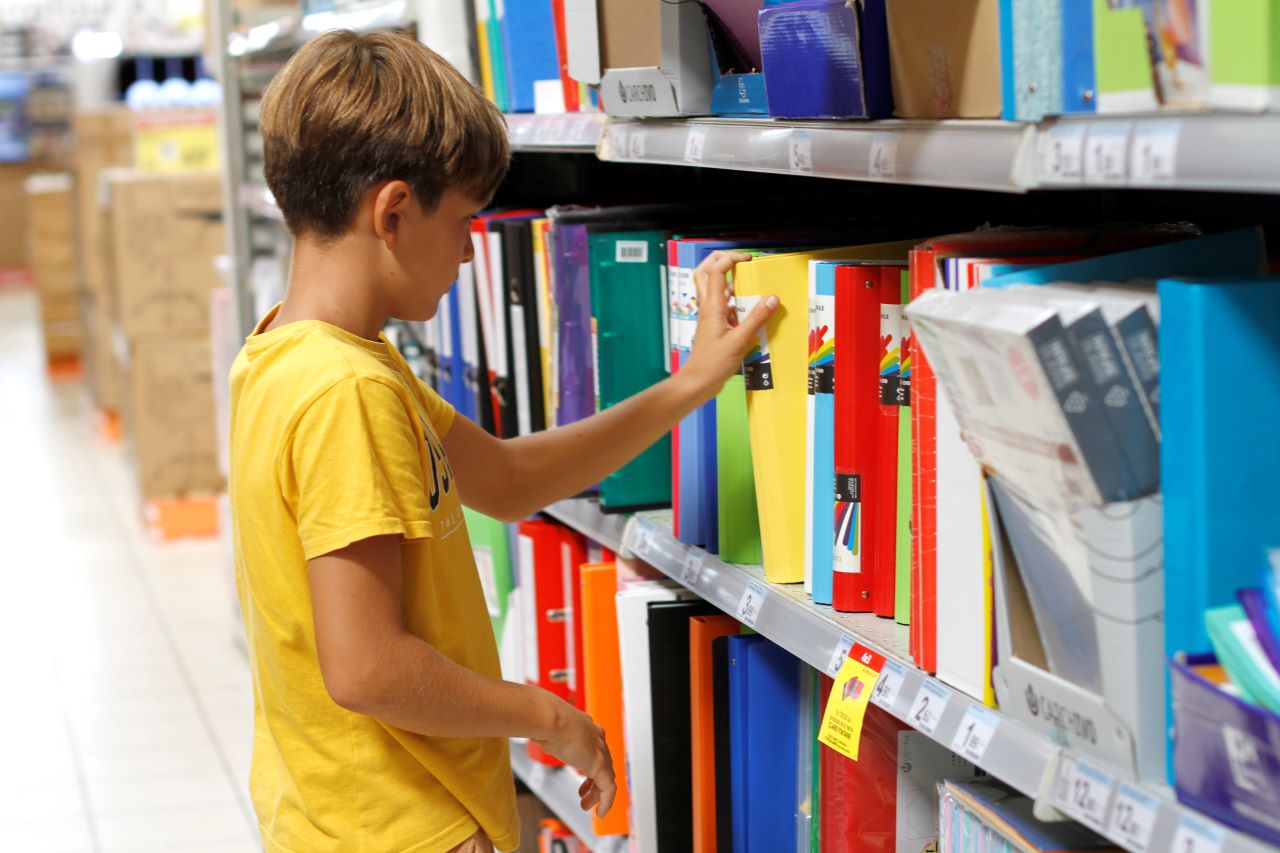 As Arkansans prepare to head back to school this month, Entergy Arkansas is partnering with local agencies to help provide school supplies for the upcoming academic year.
Entergy Arkansas strives to contribute to a society that is healthy, educated, environmentally safe and productive. Since many of our customers face rising costs for everything from bills to groceries, Entergy Arkansas wants to help ease the burden on students, families and faculty when it comes to preparing for back to school needs. That includes supporting programs and nonprofits in their mission to feed families, provide school supplies and resources, and offer educational programs and scholarships that support students of all ages.
"We believe education is a lifelong journey and has the power to improve the quality of life for the student, their family and the community," said Ventrell Thompson, Entergy Arkansas vice president of customer service. "Because of this, we are committed to ensuring families are adequately prepared for success in the upcoming school year."
One local agency Entergy Arkansas is partnering with is the Martin Luther King Jr. Commission. Together, they are hosting a "School Supply Tour" in the following locations on August 9-10. Students can receive free school supplies on a first-come, first-serve basis at these events. 
August 9 from 12-3 p.m.
Little Rock Restoration Center, 10610 Chicot Road, Little Rock, AR
Crump Park, South Chester Street and W. 33rd Street, Little Rock, AR
Arkansas Martin Luther King, Jr. Commission, 906 Broadway, Little Rock, AR
Brothers Barber Shop, 4720 Camp Robinson Road Suite D, North Little Rock, AR
Thankful Salon, 4306 Highway 161, North Little Rock, AR
Hot Springs Family Park, 215 Family Park Road, Hot Springs, AR
Stuttgart Police Department, 514 South Main Street, Stuttgart, AR
Advanced Flooring Supply, 520 South Lincoln, Lowell, AR
August 10 from 5-7 p.m.
Smackover Elementary School, 701 Magnolia Street, Smackover, AR
Smackover High School, #1 Buckaroo Lane, Smackover, AR
Norphlet Middle School, 700 School Street, Norphlet, AR
August 12 from 12-3 p.m.
Luna Street Park, 2542 State Highway 257 Lake Village, AR.
The mission of the Martin Luther King Jr. Commission is to promote understanding and acceptance of nonviolence and human equality as a way of building community among all Arkansans. Much of their work focuses on youth-oriented projects that empower young people to be successful members of the communities where they live.
Entergy Arkansas has donated $10,000 to purchase school supplies and offer free haircuts in different locations across the state. Personal contributions from employees accounted for 10 percent of these funds. For more information about free haircuts for school, visit our newsroom here: https://www.entergynewsroom.com/article/entergy-arkansas-helps-students-prepare-for-back-school-season-with-free-haircuts/
---