Insights > Entergy Arkansas helps students prepare for Back-to-School season with free haircuts
Entergy Arkansas helps students prepare for Back-to-School season with free haircuts
08/08/2023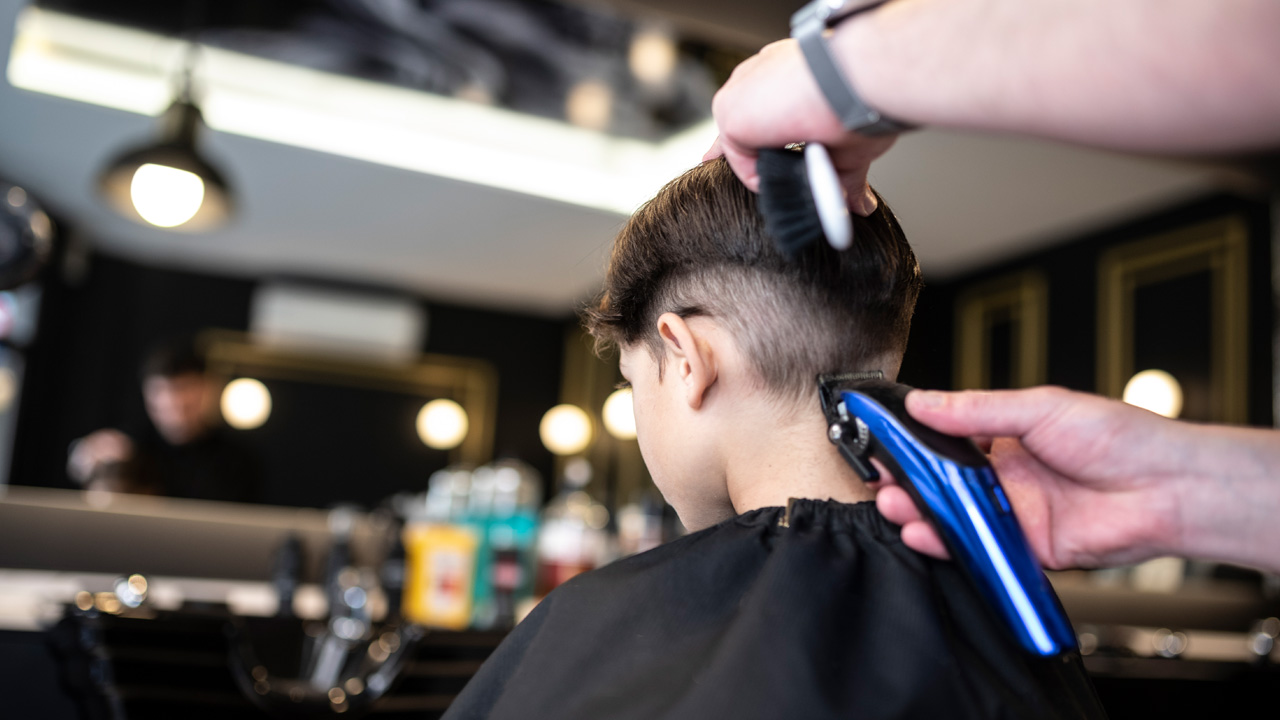 As students head back to school, we all know that a fresh haircut can make a world of difference in boosting a child's confidence as they start a new academic year. Entergy Arkansas believes that every child deserves a great start, regardless of their financial situation. Working with local barber shops and salons around the state, Entergy Arkansas will make it possible for children in all five service regions to receive haircuts for school at no charge.
We are thrilled to announce our upcoming "Back to School Barber Bash" – an event filled with fun, style and the chance for every student to look their best free of charge! The event is in partnership with Hope Connectionz, a nonprofit organization focusing on mobilizing human capital and healthy relationships to influence decisions one generation at a time. Students can also receive free school supplies on a first-come, first-serve basis at this event.
Summer brings hot weather and record temperature highs across Entergy's service areas, resulting in higher energy usage. These challenging conditions can bring financial stress to customers. Whether it's working to provide bill payment assistance to low and moderate-income residents, distributing fans and energy efficiency kits, or weatherizing houses, Entergy Arkansas is committed to helping our customers in need.
"One of the things Entergy Arkansas prides itself on is being part of the community in which we live and work," said Marshunda Jones, customer service manager for Entergy Arkansas. "We recognize the economic challenges our communities are facing, and we are doing everything we can to help. This is a great opportunity to show we care."
Here is the list of locations participating in the event:
August 9 from 9 a.m. to 2:30 p.m.
J Myles Barber & Beauty – 3005 Hawkins Dr., Searcy
August 13 from 2 - 5 p.m.
Skillz Barbershop – 6801 W. 12th St., Little Rock
August 13 from 2 - 6 p.m.
A-List Barbershop – 3103 W. 28th Ave., Pine Bluff
August 13 from 12 p.m. - until finished
Ujima Barber & Beauty Boutique – 1200 Grand Ave., suite c, Fort Smith
August 13 from 2 p.m. - until finished
Right Touch – 663 Oakland Ave., Helena
August 13 from 12 p.m. - until finished
Crisp Cuts and Styles – 1245 Perry St., Helena
August 13 from 9 a.m. - 12 p.m.
Unique Images – 8707 Kanis Rd., Little Rock
August 20 from 12 p.m. - until finished
EnFocus Hair Salon – 1010 S. Boston, Russellville
Since many of our customers face rising costs for everything from bills to groceries, Entergy Arkansas wants to help ease the burden on students, families, and faculty when it comes to preparing for back-to-school needs. Remember, a small act of kindness can go a long way in shaping a child's outlook on the upcoming school year. Together, we are making a positive impact, one haircut at a time. Here's to a new school year filled with hope, enthusiasm and a fresh start for every child!
Want more events like this? Get more information about our partnership with the Martin Luther King Jr. Commission and the upcoming school supplies giveaway.
---