Insights > Employees participate in simulation to better understand poverty challenges faced by customers
Employees participate in simulation to better understand poverty challenges faced by customers
07/13/2023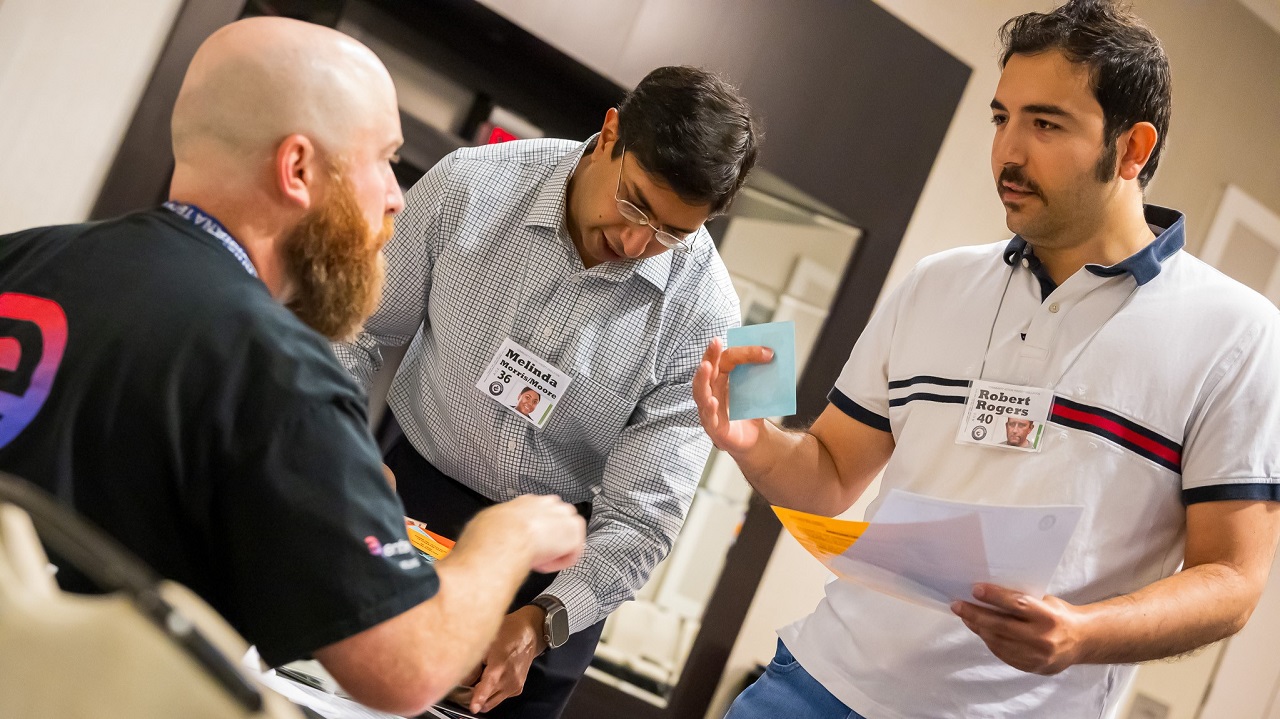 Recently, Entergy hosted a poverty simulation for over 70 employees where they stepped into the shoes of customers living with limited incomes. The simulation offered a first-person view of the obstacles faced by residents living with little means in our service area of Arkansas, Louisiana, Mississippi and Texas.
"Part of Entergy's goal is to help our employees better understand the challenges and difficult choices faced by those in need, so that we can better serve our customers and help them succeed," said Liz Brister, manager of low-income initiatives.
The simulation was developed by the Missouri Community Action Network to help change mindsets about individuals and families confronting poverty. During the simulation, participants were assigned the identities of families based on scenarios from real client case studies. Each participant experienced different situations over four weeks – simulated in 15-minute segments – in the lives of people who recently became homeless, lost their jobs, are navigating the complex social services system and surviving on public assistance and more challenges.
The simulation was conducted in a large room where participants were seated with their assigned "families" in the center. Around the perimeter, there were tables representing community resources and services including a community action agency, a school, an employer, a utility company, a payday and title loan facility and more. 
Entergy employee Brandi Smith was assigned the identity of a 25-year-old single mother trying to make ends meet. During the simulation, she experienced the challenges of being evicted, having her utilities cut off and lacking reliable transportation, all while trying to make sure her children were cared for and fed. She went to work every day only to bring home $128 each week.
In addition to balancing budgets with low salaries, identifying and applying for assistance resources and dealing with childcare issues, the simulation also factored in chance "wild cards." These included illegal evictions, surprise suspensions at school, job losses and random extra expenses.

"The experience of stepping into the shoes of those who have limited resources and live in poverty was eye-opening," said Smith. "The simulation helped me better understand the day-to-day struggles our low-income customers endure and the need for us to step up and help."
To learn more about Entergy's initiatives that help its customers and communities, visit entergy.com/csr/giving.
---