Insights > Entergy-funded 3D Lab Used to Print Masks for COVID-19 Health Care Workers
Entergy-funded 3D Lab Used to Print Masks for COVID-19 Health Care Workers
05/26/2020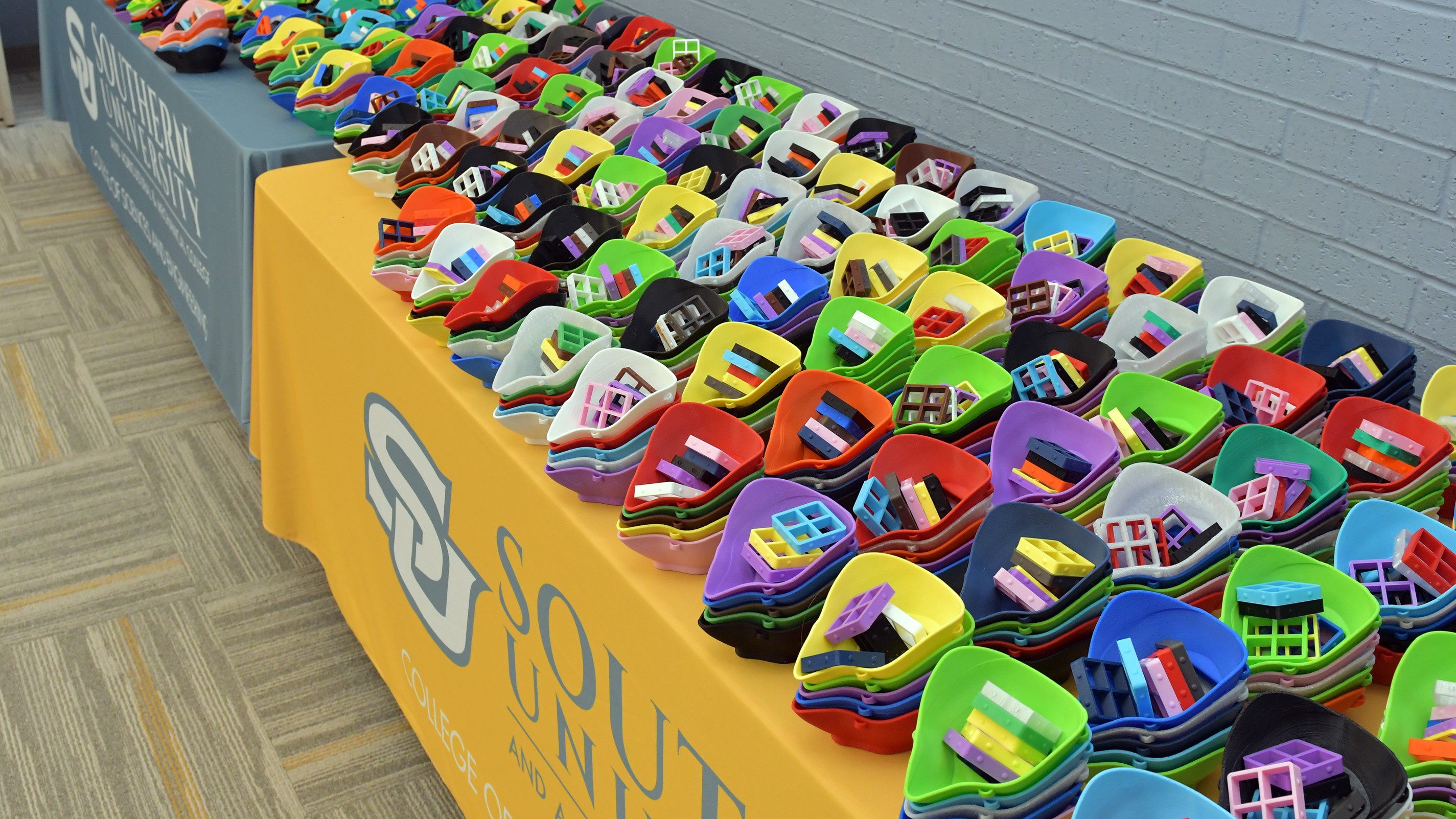 Students and faculty at Southern University are using 3D printers in their Entergy-sponsored lab to make parts for reusable N95 masks to be used by COVI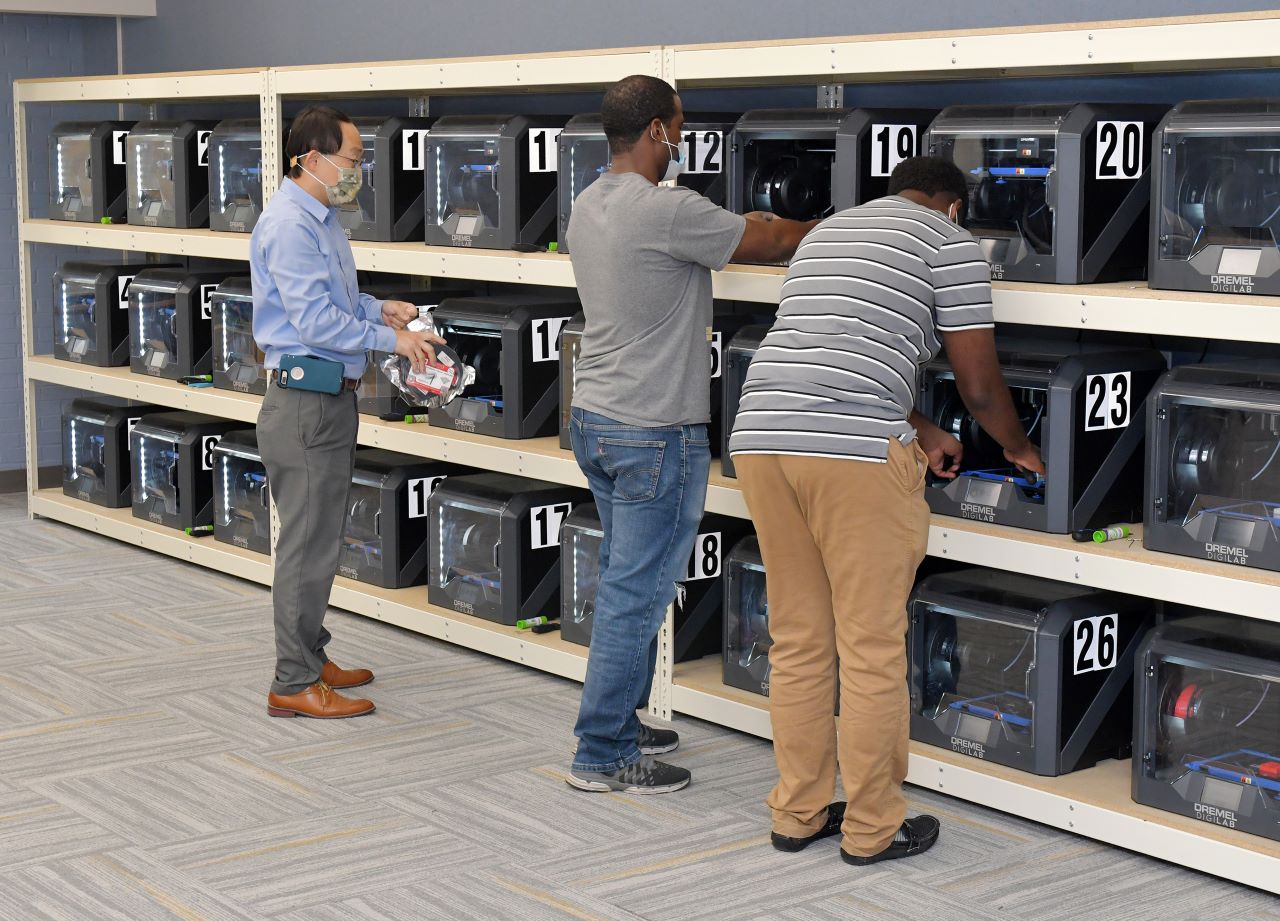 D-19 health care professionals. 
The lab and all materials in it were made possible by a $2 million grant in 2018 from Entergy and the Entergy Charitable Foundation. The company's gift was then matched by the state of Louisiana for a total of $4 million. According to the university, the College of Sciences and Engineering lab contains the most 3D printers in a central location at an educational institution in Louisiana. 
The university completed construction of the lab in February – just before classes went virtual due to the COVID-19 pandemic. But a small team of engineering faculty and students did not want to miss an opportunity to learn and support their community. So, they fired up their 40 new 3D printers to make individual mask parts that could then be easily assembled by health care professionals.
The team has already printed more than 2,000 N95 masks to distribute to COVID-19 health care workers in the Baton Rouge area. The highly effective filtration masks are reusable, can be fitted to the wearer's face and include a cushion lining for comfort.
When Entergy presented the grant to Southern in 2018, Chairman and CEO Leo Denault said, "As a national leader in educating minority and women engineers and STEM professionals, Southern University is an ideal partner for Entergy to continue to build on our investments in growing a diverse workforce."
Entergy has a long history of working with universities within the Gulf South to develop the professional and technical employees that can support the continued economic development across the region as well as Entergy's internal long-term workforce needs. In the past decade, Entergy has contributed more than $7.4 million to historically black colleges and universities in the company's service territory.
Photos courtesy of Southern University.
---