Insights > Entergy Louisiana Restoration Evening Update – Aug. 30
Entergy Louisiana Restoration Evening Update – Aug. 30
08/30/2020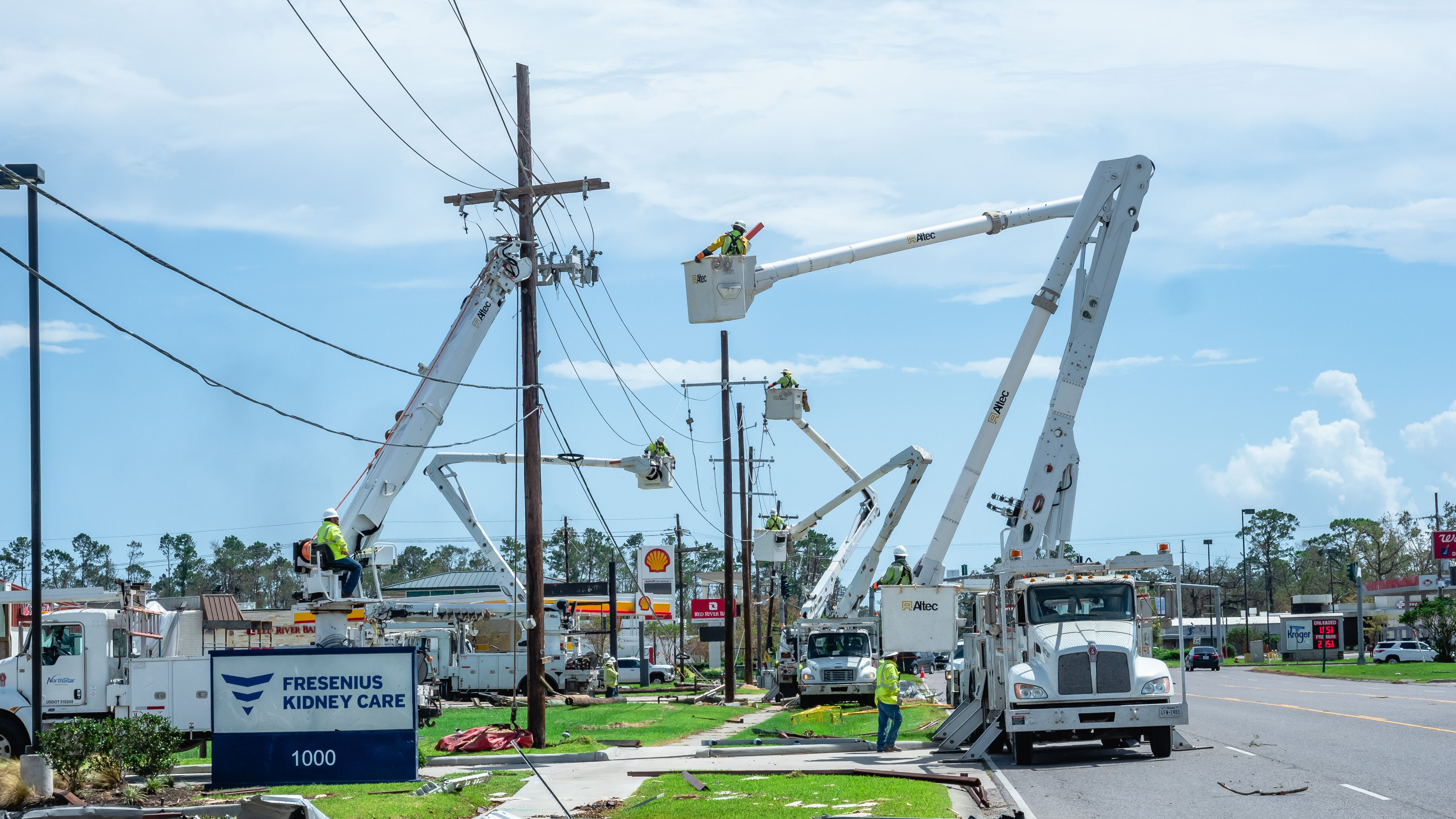 Progress continues to be made in Louisiana restoration efforts following Hurricane Laura, where crews have restored power to more than 100,000 customers.
With damage assessments nearly complete, estimated restoration timeframes are now available for a majority of the state. Crews are focusing on restoring emergency services first and then will prioritize work to restore the greatest number of customers. Current assessment of distribution system damage in Louisiana includes 6,200 poles, 2,513 transformers and 11,769 spans of wire.
The remaining assessments will be more difficult due to extensive damage, especially in hard-hit Lake Charles, Cameron and Calcasieu parishes. As progress is made throughout the state, crews will relocate to boost the number of restoration workers in Lake Charles.
At the height of the storm, approximately 270,000 Louisiana customers were without power. As of 7 p.m. Sunday, approximately 164,773 customers remain without power.  
We use peak outages to measure our restoration progress. In severe weather like Hurricane Laura, power can be restored multiple times as the rolling effects of the storm move across the state. This is especially true for Entergy Louisiana's Laura restoration, where 301,813 individual outages had been restored as of 7 p.m. Sunday, Aug. 30. 
We continuously keep our communities informed throughout a storm using the following channels:
Download our free app for your smartphone at entergy.com/app.
Sign up for text alerts by texting REG to 36778 and have your account number and ZIP code handy. The registration pattern is as follows including spaces: REG (account number) (ZIP code). Once registered, text OUT to 36778 to report an outage. You can also report an outage online as a guest. 
Visit the Entergy Storm Center website and our View Outages
Follow us on Twitter.com/entergy or Facebook.com/entergy.
Call us at 800-9OUTAGE (800-968-8243).
The Entergy Storm Center website has storm safety, preparation and restoration information that is updated throughout the day.
---