Insights > Entergy Mississippi celebrates milestone
Entergy Mississippi celebrates milestone
04/11/2023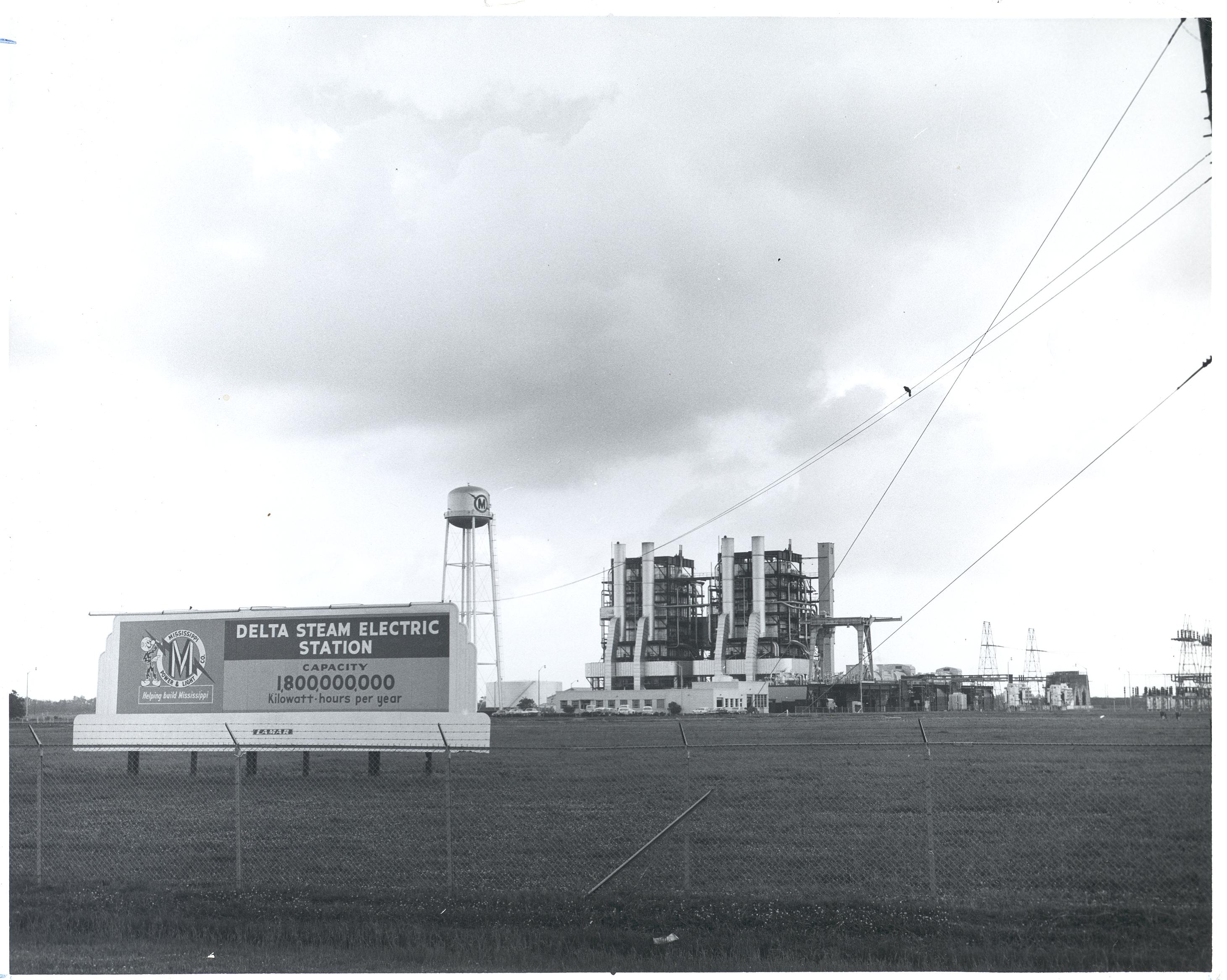 A hundred years ago, Arkansas businessman Harvey Couch was making good on his vision to electrify the South when he incorporated The Mississippi Power and Light Company, the precursor of Entergy Mississippi. His new venture not only brought modern electric service to the Mississippi Delta—the heart of the state's agricultural economy—but also unlocked future growth opportunities in a region rich with potential.  
Through the decades, Entergy Mississippi deepened its roots in the Delta by providing reliable, affordable electricity to help agricultural producers thrive while partnering with communities to grow and diversify the region's economic base. 
The bond established in 1923 proved transformative for the Delta and Entergy. In addition to being a globally significant cotton and crop producer, today's Delta is a national leader in catfish production, a popular gaming resort and tourist destination, and home to the largest utility-owned solar installation in the state, Entergy Mississippi's Sunflower Solar Station.
"The Delta is an important part of our past that's just as vital to our future," says Entergy Mississippi President and CEO Haley Fisackerly who also has family roots in Sunflower County. "In addition to serving the Delta's electricity needs, Entergy continues working with communities to strengthen economic development and drive more investment and opportunity throughout the region, which now includes our largest source of renewable energy."
Connecting Mississippi to the grid and the world
Couch's new company originally comprised electric systems in Greenville, Vicksburg, Jackson and Columbus. In less than a decade, his strategy of buying municipal utilities and building transmission lines to connect them helped broaden the company's footprint from Tunica to McComb. In 1926, he sold the Columbus utility and focused on the western half of the state.
From 1948 to 1975, the company built five generating plants fueled primarily by natural gas to provide electricity for a growing Mississippi, including Delta Steam Electric Station in Cleveland and Gerald Andrus Steam Electric Station in Greenville. 
In the early 1970s, a global oil crisis had gripped the nation, resulting in gasoline shortages and record prices at the pump. Faced with uncertainties in the energy market, company leaders decided to design Gerald Andrus SES to use a variety of fossil fuels to generate electricity, including less expensive fuel oil—a strategy that helped control production costs and keep rates affordable.
Long-term rate stability also was top of mind when plans took shape to build Grand Gulf Nuclear Station in Port Gibson, which has provided Entergy's customers with a baseload source of carbon-free electricity since 1985. A power upgrade in 2012 increased the plant's output of electricity, and its safe record helped earn regulatory approval to extend its operating license through 2044.
"I'm not sure if most farmers realize how competitive Entergy Mississippi's rates were compared to what other people were paying," says Billy Percy of Greenville, a former Entergy Corporation director whose family has managed farming operations in the Delta for several generations. "Not only were they being supplied with nuclear power, which was totally reliable and cheap, but Entergy had very few coal-fired plants, and that was critical in the long run not only for competitive pricing but for emissions."
As cleaner, more efficient technologies became available, Entergy Mississippi focused on modernizing its generation portfolio by replacing older plants with advanced combined-cycle natural gas turbine units, which generate more electricity from the same amount of fuel with much lower carbon emissions. Gerald Andrus SES is the only legacy fossil plant still operating and will be retired in 2027.
In addition to high-efficiency gas units, Entergy Mississippi's new Sunflower Solar Station near Ruleville is generating 100 megawatts of emission-free electricity as part of EDGE, for "Economic Development with Green Energy," a program that will add 1,000 megawatts of renewable energy to the grid by 2027. 
The ability to produce electricity from diverse generation sources is an important factor in service reliability. Another factor is outage response and ensuring that crews are prepared to restore power quickly after service interruptions, many of which are weather-induced. 
In 1994, Entergy Mississippi faced the most destructive weather event in its history when an ice storm struck a large portion of the Delta. In Cleveland and Indianola, heavy accumulations of ice brought down 17 transmission lines and their supporting structures. Entergy safely restored power for most customers in eleven days, and since telephone lines also were down, local managers worked with radio stations to announce restoration updates and kept local offices open to stay connected with customers.
"It required a massive effort to get everything back to anywhere near normal," says Percy. "Entergy learned a lot of lessons from the ice storm that were critical during Katrina because they then formed a storm team."
After 1994, Entergy began transitioning to a more centralized approach to storm response that included leveraging resources across the company's four-state area to accelerate service restoration. As Percy noted, it was decisive in response efforts after Hurricane Katrina, which left an unprecedented seventy-five percent of Mississippi customers in the dark. Crews safely restored power in eleven days and then helped sister companies in New Orleans and Louisiana restore power for their customers.
Catfish and casinos define new era of growth
Along with powering the Delta, Entergy Mississippi has been a key player in economic development by ensuring that established industries as well as new ones have the resources required to operate sustainably and successfully. 
Over the course of his forty-year career with Entergy Mississippi, retiree Bill Gilreath was one of several employees who worked closely with catfish farmers and casino developers in their journey from fledgling startups to thriving regional enterprises. 
"We always had economic development efforts that targeted the Delta, and we worked with individual industries to tailor programs and rates to match their specific needs," says Gilreath, who retired in 2014 as director of business and energy management. "I've always been amazed by the entrepreneurial spirit and willingness of people in the Delta to try new things and take risks."
Catfish farming was one of those risks. In the early days, access to power was a serious challenge when farmers began converting their fields into ponds. Many operations were in remote areas that lacked electrical service, yet farmers depended on a reliable energy source for mechanical aeration, a process that raises dissolved oxygen concentrations in ponds to keep fish alive.
Photosynthesis during daylight hours keeps dissolved oxygen in the safe range, but when the sun goes down, oxygen levels also drop. Most farmers ran tractors all night to spin paddlewheel-type aerators in the water. Depending on the price of gasoline and diesel fuel, aeration could be costly, and if a tractor broke down without a back-up power source, farmers could lose entire ponds.
Entergy Mississippi began teaming with farmers to extend electrical lines to their ponds and took further action to support the industry by working with regulators to develop an off-peak time-of-use rate structure to make farming operations more economical.
"Most utilities around the U.S. have time-of-use rates, but what we did in Mississippi was innovative in those days," says Gilreath. "It was a win-win because the catfish industry grew significantly, and we grew with them by supplying the power they needed to manage ponds and open processing facilities, which led to growth, jobs and other benefits."
Similar factors were in play when the State Legislature legalized riverboat gaming in 1990. One of the Delta's first casinos was in Mhoon Landing in Tunica County. Because the remote area lacked electrical service, casino operators ran a diesel generator for power and even charged an entry fee—a requirement that patrons didn't balk at, judging from the crowds.
"It looked like something that was going to grow," says Gilreath. "But say we spend millions of dollars to serve a load on a boat, and things don't work out. They can go down river and set up elsewhere. The company couldn't take that risk because ratepayers would be on the hook. There were a lot of negotiations with casino developers and regulators to work out a solution that would be good for everybody, and Entergy was very much part of that. 
"It's an example of how a utility can work with industries and local communities to develop something that's new," says Gilreath. "I was proud to be part of that because today it's making such a large impact on the economy in the Delta. There are tons of spinoff developments—hotels, restaurants, golf courses—that wouldn't be there without casinos."
A long-term relationship built on leadership
Entergy Mississippi retiree Lawrence Johnson spent most of his forty-year career in the Delta in customer service management and governmental affairs positions, including stints in Greenville and Tunica. A native of Jackson, Johnson retired in 2021 as manager of public affairs. 
"The Delta is the place where you have the most opportunity," says Johnson. "The bulk of Entergy Mississippi's regulated territory is in the Delta, even though the concentration of people is higher in central parts of the state. When I started in 1982, Greenville was our second-largest service area, ahead of DeSoto County and Southaven. Most of the activity that happened at Entergy back then was driven by Jackson and Greenville."
Johnson's experience with Entergy reflects the company's grassroots involvement in economic development and the many hats its leaders wear in service to customers and communities. Johnson was actively involved in chambers of commerce, economic development boards and Main Street associations and worked closely with Entergy's economic development team in Jackson as well as state agencies and Delta Council to elevate the region's profile in industrial recruitment efforts.
"Entergy was always making sure we had the skills and opportunities to use them to market our communities, with results," says Janie Mortimer of Winona, who was director of the Greenville Area Chamber of Commerce from 1984 to 1995. "When catfish farming first became a thing, people were kind of skeptical. Most of us didn't understand all that goes into making something like that happen. Entergy's willingness to be part of that was very important, not just in catfish farming but anything else. They brought many ideas to the table of things that would benefit the community and ways we could get people more involved."
In 1999, a visit to the Delta made an impact on Entergy's new president and CEO, the late Wayne Leonard. That summer, he joined a delegation led by President Clinton on a trip through the region as part of Clinton's "New Markets" initiative. Later that year, Leonard was named chair of the Mississippi Delta chapter of BusinessLINC, a business-to-business mentoring effort, and Entergy began working with Enterprise Corporation of the Delta, now Hope Enterprise Corporation, to boost the region's economy. 
According to Hope Enterprise Corporation's website, the non-profit has generated more than $1.4 billion in financing for entrepreneurs, homebuyers and community development projects since its founding and has expanded its geographic outreach to serve distressed areas beyond the Delta.
"It was because of Entergy that Hope exists," says Percy, who serves on Hope Enterprise Corporation's board. "Entergy put up $1.5 million in the early '90s to start the Foundation for the Mid South, and Hope was a spin-out of that. The 'New Markets' initiative changed the atmosphere and made it easier for Hope to borrow money and apply for grants."
One of Entergy Mississippi's more recent economic development efforts, the Excellerator Competitive Communities grant program, helps counties attract companies looking to expand or locate new facilities. Since 2016, the program has awarded $539,000 in grants, many of which have benefited economic development organizations throughout the Delta.
"Entergy has always recognized the significance of the Mississippi Delta and has always tried to facilitate growth there," says Gilreath. "It's really a unique area. I grew up in the Hill Country in Clay County, but my wife, Janice, is from Cleveland. When we met, I fell in love with her and the Delta. The people, the landscape, the history all made an impact on me. I appreciate the beauty of the Delta and the resilience of the people there."
---