Insights > Entergy Mississippi storm update – 3/30/23, 10 a.m.
Entergy Mississippi storm update – 3/30/23, 10 a.m.
03/30/2023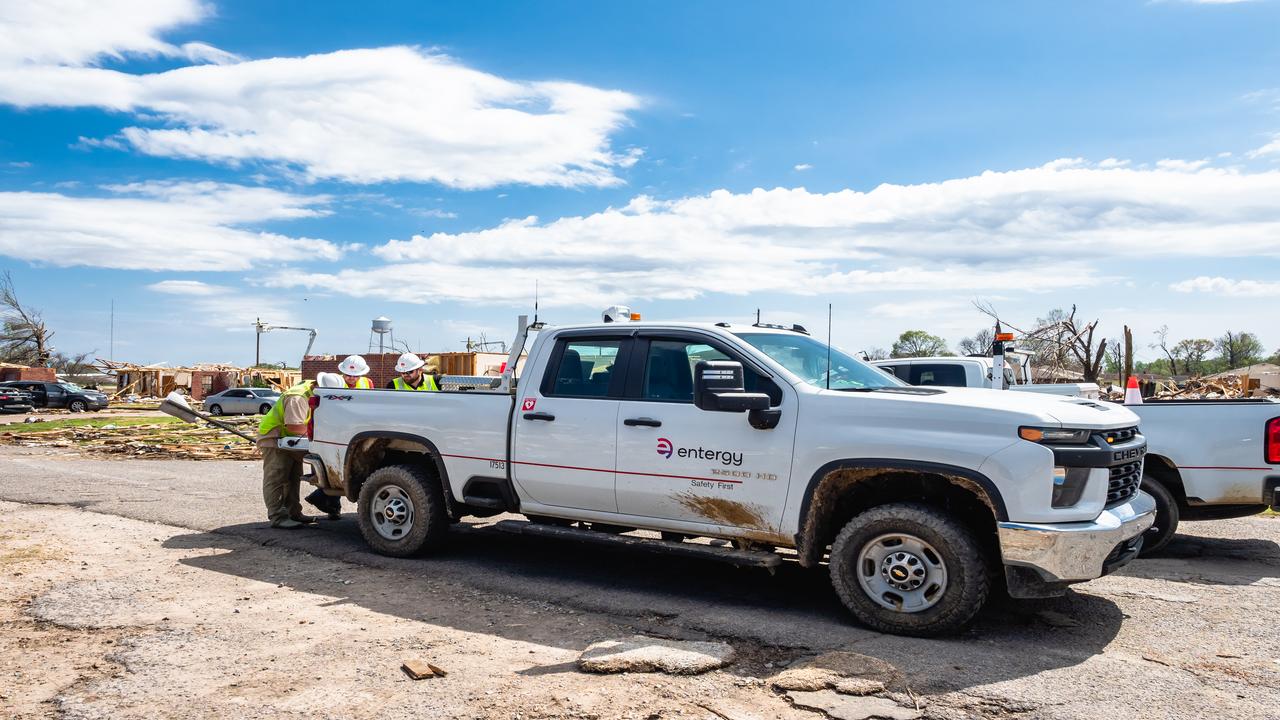 We continue to make progress in our restoration effort from the tornado and thunderstorm activity that entered our Entergy service territory Friday night in the northern service territory. As of 10 a.m. Thursday, March 30, 235 customers in Rolling Fork and 95 customers in Silver City remain without power. Power is expected to be restored to customers who can safely receive power by 10 p.m. Thursday, March 30.
Restoration is complete in Clinton, Jackson, and Vicksburg for all customers that can safely receive power. If you are in this area and without power, please remember Entergy restoration workers cannot restore power to a location with a damaged meter base, conduit or weather head (the metal pipe extending upward from the structure with electrical cables inside). These items must be repaired by a qualified electrician before our workers can restore. Learn more about the electrical equipment that serves your home. 
If your power remains out and  your electric equipment appears undamaged, call 1-800-9OUTAGE, 1-800-968-8243.
---