Insights > Entergy Mississippi storm update – 6/30/23, noon
Entergy Mississippi storm update – 6/30/23, noon
06/30/2023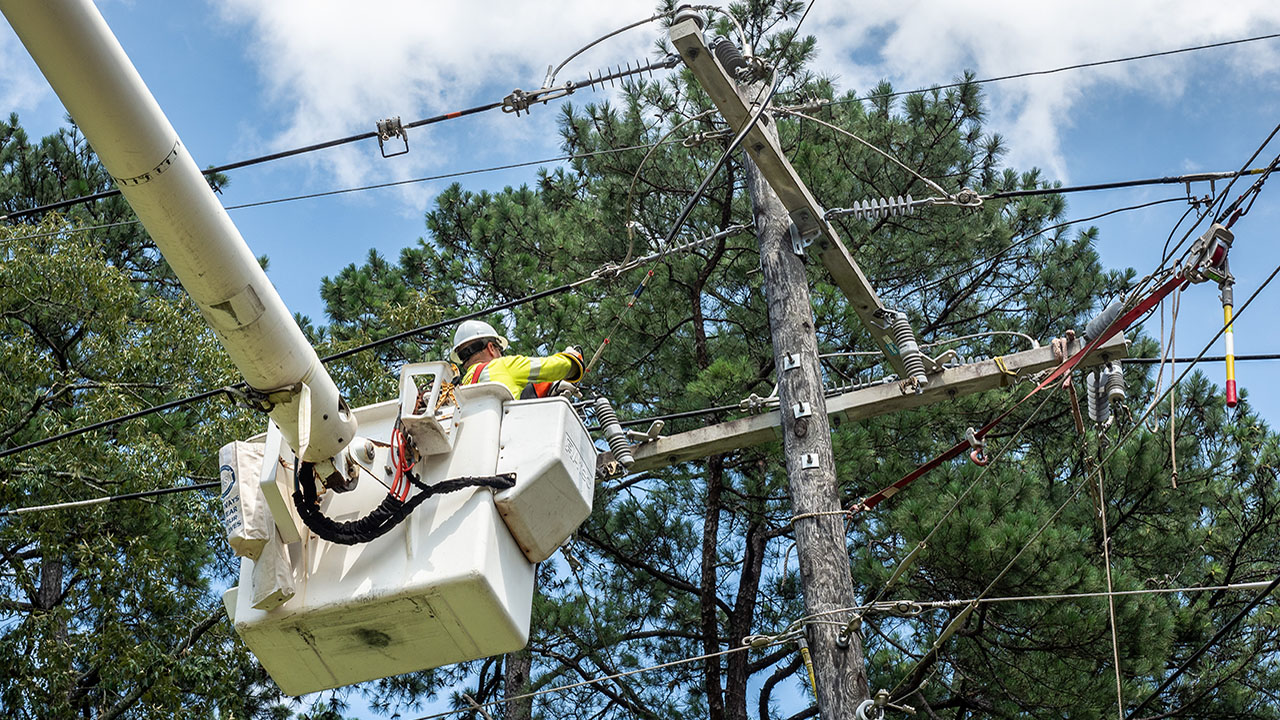 With temperatures reaching extreme highs this week, we recognize the importance of having power at your home or business. Thank you for your patience as our crews diligently worked to restore power after more rounds of severe weather swept across our service area this week. Entergy Mississippi has restored service to all customer outages that occurred during the recent storms, including those affected by the severe weather that struck our service area on Sunday, June 25 through Tuesday, June 27.
At peak, the most recent storms caused power outages for nearly 26,000 customers. Crews restored more than half of the outages within 24 hours of the weather event. Our workforce of more than 1,300 employees fought the heatwave and a second round of storms on Tuesday afternoon, safely restoring power to all customers who could receive it.
This week, crews repaired or replaced 128 damaged poles, 128,975 feet, or 24.4 miles, of downed power lines, 45 damaged cross arms and 48 damaged transformers.
If you are still without power, check for damage to the electrical equipment attached to your home or business. If your power is out and your electric equipment appears undamaged, call 1-800-9OUTAGE, 1-800-968-8243. 
Please remember, Entergy restoration workers cannot restore power to a location with a damaged meter base, conduit or weather head (the metal pipe extending upward from the structure with electrical cables inside). These items must be repaired by a qualified electrician before our workers can restore power. Learn more about the electrical equipment that serves your home. 
For updated estimated restoration times throughout today, view our outage map at www.entergy.com/view-outages. We sincerely apologize for the inconvenience and appreciate your patience as our crews safely work to restore customers' power.
The best way to get information about outages is via Entergy's View Outage page on our website. Additional resources for your convenience:
Download our app for your smartphone at entergy.com/app or visit Entergy Storm Center to stay informed on our restoration progress.
Sign up for text alerts. From your cellphone, text R E G to 368374, or visit entergytext.com.
Follow us on Facebook and on Twitter @EntergyMS.
Follow updates in your local news media, like radio, television, and newspapers.
We sincerely apologize for the inconvenience to our customers and appreciate everyone's patience as our crews safely restored power.
---