Insights > Entergy Powers Hotel Boom in New Orleans
Entergy Powers Hotel Boom in New Orleans
06/29/2016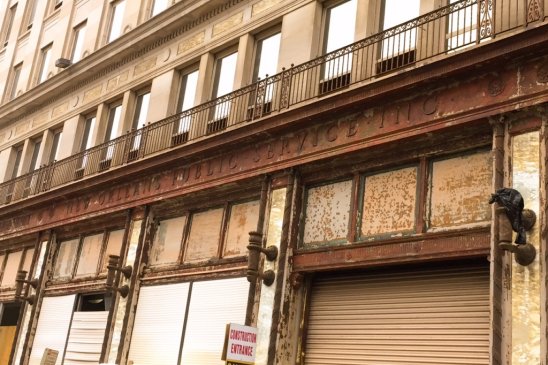 Two dozen new hotel developments representing $1 billion in capital investments are sure signs that New Orleans is poised for continued growth. When complete, they'll create nearly 3,800 new rooms for business and leisure travelers, mostly in the Central Business District.
As a key project partner, Entergy New Orleans' economic development team has been working with developers to ensure safe, reliable and affordable power for the city's growing hotel sector.
"It's exciting for Entergy to be part of the downtown resurgence and to help new businesses establish service that will fuel more growth in the city," said Charles Rice, president and CEO of Entergy New Orleans. "Entergy's role as an economic development partner is one of the ways we power life in New Orleans and in all of the neighborhoods we serve."
Projects represent a diverse mix of renovations, conversions and new construction. The star of the show will be the Four Seasons, a $364 million development in the vacant World Trade Center on Canal Street. The 33-story office building is being converted into 350 luxury hotel rooms, with the top floor featuring hotel-service condos.
The Rault Center, which was severely damaged by fire in 1972, is being brought back to life as a 185-room boutique hotel operated by Joie de Vivre. The Jung Hotel at 1500 Canal Street, which is undergoing a $30 million renovation, formerly operated as the Park Plaza hotel and was abandoned after Hurricane Katrina because of serious flood damage. When completed the Jung will be a mixed-use facility with apartments, retail, parking and hotel.
At the end of 2015, Hyatt opened its extended-stay brand, Hyatt House Hotel, in an existing 24-story office building on Poydras Plaza, adjacent to Entergy's corporate headquarters. In April, the 108-room Moxy New Orleans at 210 O'Keefe Ave. opened, introducing Marriott International's "new millennial-focused brand" to the Crescent City.
Even a former Entergy property is getting in on the hotel action. The former New Orleans Public Service Inc. headquarters at 317 Baronne St., received the go-ahead in January from the Historic District Landmarks Commission to be converted into a 217-room luxury hotel. The project will include two adjacent buildings.
Other developments include the reopening of the historic Pontchartrain Hotel in the Garden District, Virgin Hotel on Baronne, Ace Hotel in the Warehouse District, and Alder Hotel next to the Ochsner Baptist campus, which will feature 90 rooms primarily marketed to families of patients being treated at the hospital.
"We've proved in the 10 years since Hurricane Katrina that we're committed to this city and to fostering economic opportunity both now and in the future," said Rice. "Success attracts success and new growth is happening every day thanks to investments being made by businesses and industries that recognize the tremendous potential here. Entergy New Orleans is proud to be part of it and to provide the city with the power to grow." 
---