Insights > Entergy recognized as a 2023 Top Workplace in New Orleans
Entergy recognized as a 2023 Top Workplace in New Orleans
07/24/2023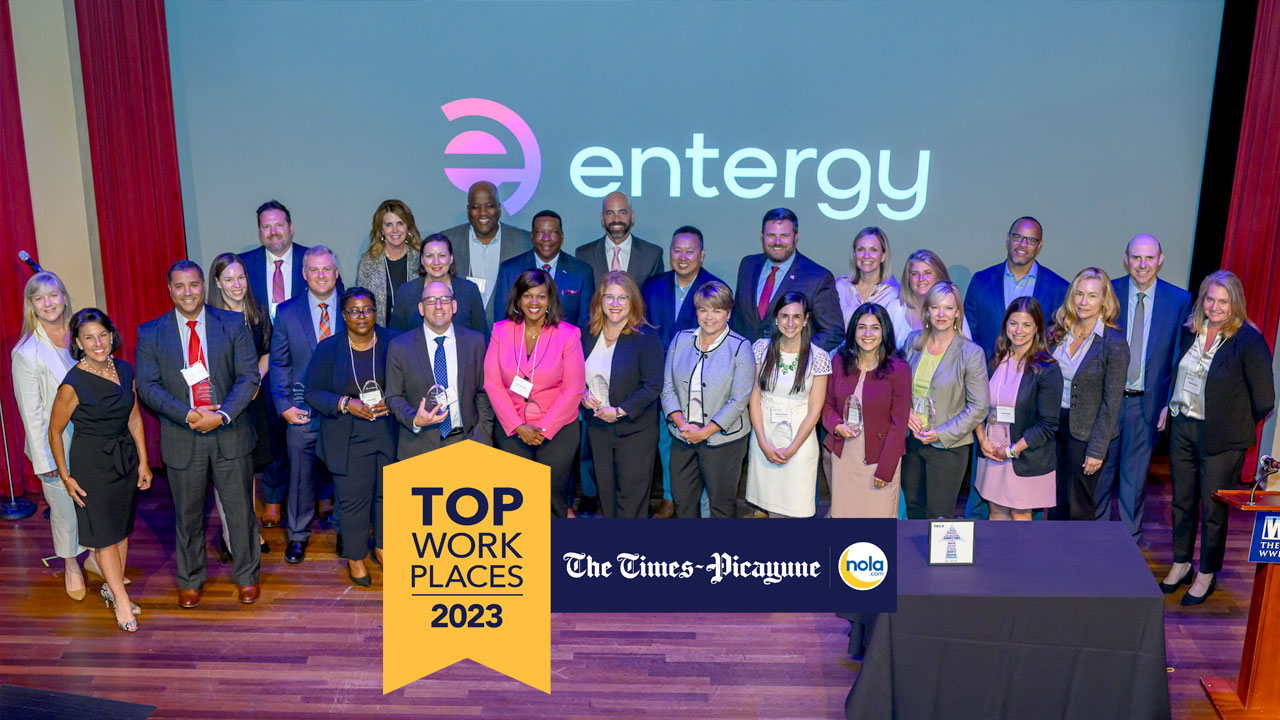 The Times-Picayune | New Orleans Advocate recently recognized Entergy as a 2023 Top Workplace for its continued commitment to a positive work environment, employee welfare, career development and advancement opportunities throughout the company.

"We are proud to call New Orleans home to both our company and the more than 2,900 Entergy employees that live and work across the region. We are thrilled to once again receive this recognition as we continue on our path to becoming the premier utility," said Deanna Rodriguez, president and CEO of Entergy New Orleans. "Employees join our customers at the top of our list of stakeholders, and we know that we can't provide the best possible service unless our employees are happy and fulfilled."
The Top Workplace award is a testament to Entergy's commitment to fostering a positive and inclusive work environment. The research-backed employee engagement survey consists of 24 base statements that capture anonymous employee feedback. Survey questions focus on engagement, management, business strategy, company culture, benefits, professional development, and rewards and recognition. Entergy's dedication to its employees' well-being, growth and happiness has been acknowledged by its workforce, making it stand out among other companies in the region.
In addition to providing a supportive work environment, Entergy offers a range of employee benefits and perks, including flexible work hours, professional development opportunities, competitive compensation packages and a vibrant company culture. These initiatives have contributed to high employee morale and a strong sense of camaraderie within the company.
As a top workplace in New Orleans, Entergy continues to invest in the growth and development of its employees, ensuring they have the resources and support needed to thrive both personally and professionally.
Interested in a career with Entergy? Visit jobs.entergy.com for more information on how to join our team.
---