Insights > Entergy Recognized for Helping Louisiana Grow Through Immense Challenges
Entergy Recognized for Helping Louisiana Grow Through Immense Challenges
12/13/2021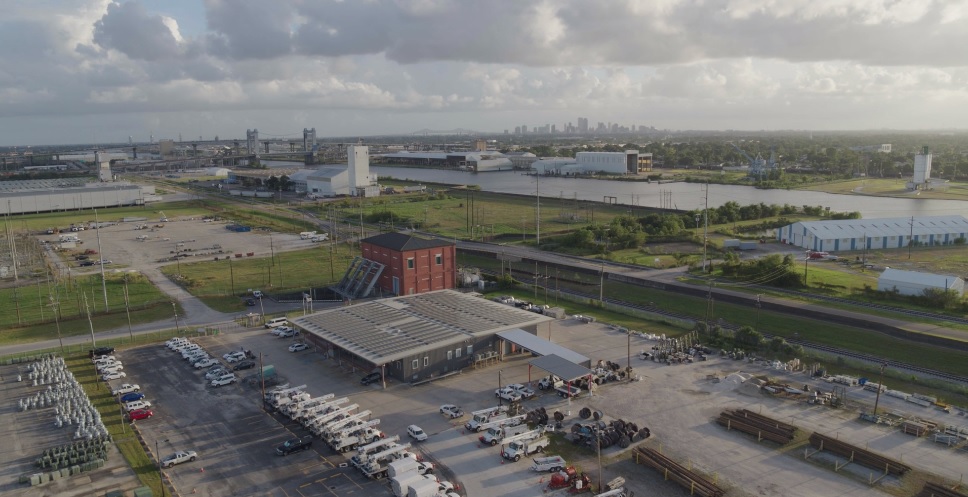 Site Selection magazine places company among top utilities in economic development for 14 consecutive years

Entergy's business and economic development teams in Louisiana are at full throttle all year, every year.
Amidst a pandemic and historic hurricane season, Entergy Louisiana and Entergy New Orleans helped secure approximately $12 billion of capital investment in 2020 and, along with many community partners, helped create more than 3,170 new jobs across Louisiana. This, as well as the efforts of Entergy's subsidiaries in Arkansas, Mississippi and Texas, led Site Selection magazine to recognize the company as a top utility in economic development for 14 consecutive years.
While the obvious connection a business has to a utility is the need for power to produce goods and services, Entergy enjoys being so much more: The company works with regional groups and the state and its economic development arm, Louisiana Economic Development, to encourage existing businesses to remain in Louisiana and new businesses to join us in taking advantage of a robust transportation system and well-trained workforce.
A few businesses deciding to do just that in 2020 included: 
Grön Fuels – $9.2 billion renewable fuel complex at the Port of Greater Baton Rouge that's expected to create more than 1,000 direct jobs
South Louisiana Rail Facility – $11.6 million rice mill in Jefferson Davis Parish
Iriapak – $7 million packaging film manufacturing facility in eastern New Orleans
We're thrilled these businesses chose Louisiana and look forward to welcoming many more. Fortunately, the state has a wealth of certified sites (land ready for development) available, all of which can be found in an online database maintained by Entergy, the Louisiana Site Selection Center. See, the company's involvement in economic development can begin long before electric or gas utilities exist on site and will continue long after, including in nontraditional ways like storm restoration.
Entergy is there for its customers from site selection to groundbreaking and even during tough times. Here's how Site Selection magazine put it: In 2020, Entergy territory felt like the crossroads for calamity, as the hurricane season, with 30 named storms and five that hit Louisiana, was the busiest ever recorded. But Entergy was ready, deploying [thousands of] resources including employees, contractors, and mutual-assistance workers from more than 30 states. The region's momentum may have paused, but never stopped.
"I'm proud of what our team has been able to accomplish over the past couple of years," said Ed Jimenez, Entergy Louisiana vice president of business and economic development. "When the pandemic and historic hurricane seasons brought significant challenges, our team got creative and made sure the gears of economic development continued to turn."
"Creating a vibrant, thriving economy and opportunities for our neighbors is important to the growth of Louisiana," said Andrew Jacques, Entergy New Orleans manager of business and economic development. "We live and work in the communities we serve too, and to us, the state has a bright future. We plan to be part of it."
Entergy Louisiana and Entergy New Orleans provide businesses with access to essential information needed to locate, expand and promote their company. In addition, the companies provide businesses with services in site selection, project management, large projects and contracts. Learn more about Entergy's economic development efforts at goentergy.com/our-region/louisiana/.
###
---