Insights > Entergy's Employee Resource Groups recognized in the top 10 at the 2023 Diversity Impact Awards
Entergy's Employee Resource Groups recognized in the top 10 at the 2023 Diversity Impact Awards
11/07/2023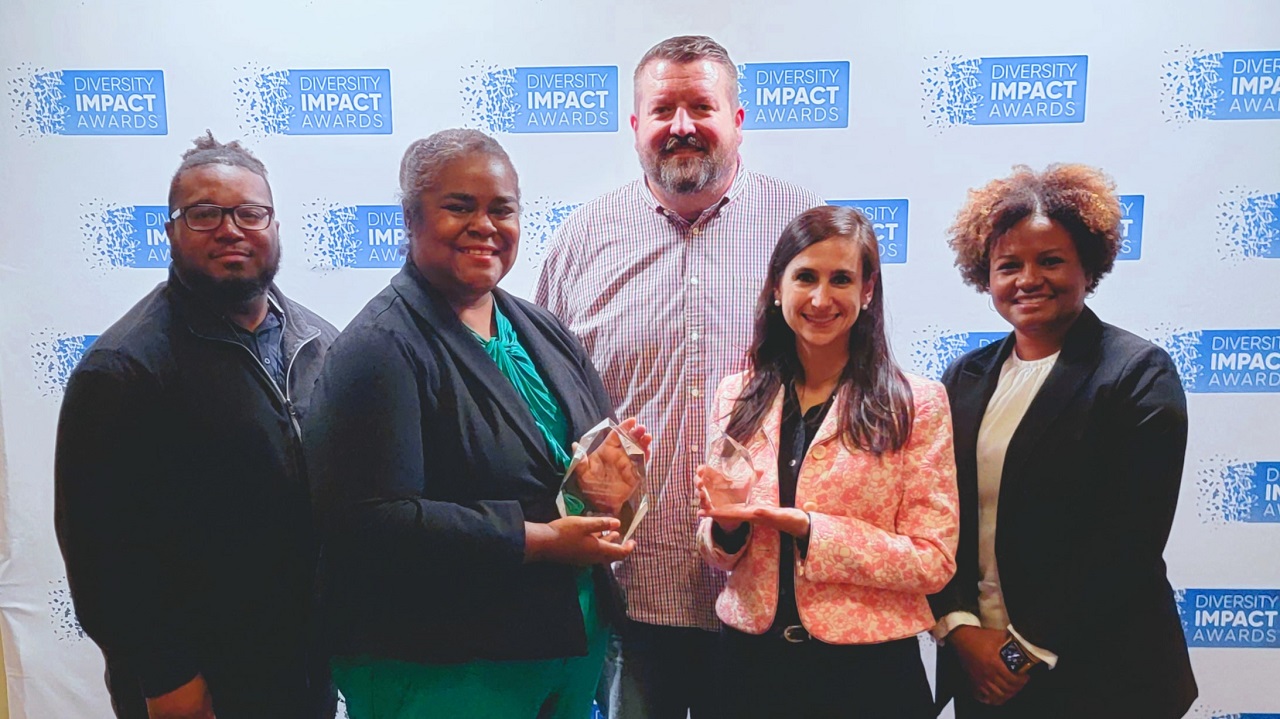 Recently, Entergy's employee resource groups, or ERGs, were awarded fifth place in the top 10 enterprise-wide competition at the prestigious 2023 Diversity Impact Awards ceremony during the Global ERG Network Conference held in Washington, D.C.
The award, which celebrates organizations that champion diversity, equity, inclusion and belonging in the workplace, affirms the exceptional work Entergy's ERGs have been doing and the pivotal role they play in fostering a more inclusive workplace.
This marks the second year in a row that our ERGs achieved this honor and, notably, Entergy is the only utility company in this category. In addition, Entergy's Leadership ERG was also awarded second place in the Top 25 ERGs, making it the first time an individual Entergy ERG has achieved such recognition.
"We are incredibly proud to be recognized as one of the top ten companies at the Diversity Impact Awards," said Taiwan Brown, Entergy's vice president of diversity and workforce strategies. "This award is a testament to our ongoing commitment to creating a workplace where everyone feels valued, respected and able to contribute their unique perspectives and talents."
The Diversity Impact Awards are the premier annual awards to recognize, honor and celebrate the outstanding contributions of ERGs, business resource groups, or BRGs, and diversity councils. The Diversity Impact Awards were launched in 2020 – making them the first and longest-running and nationally recognized awards to honor the contributions and achievements of ERGs, BRGs and diversity councils.
Learn more about our journey to embrace diversity, equity, inclusion and belonging here.
---