Insights > Entergy's Support Helps Extra Table Feed More Mississippians in Need
Entergy's Support Helps Extra Table Feed More Mississippians in Need
07/16/2020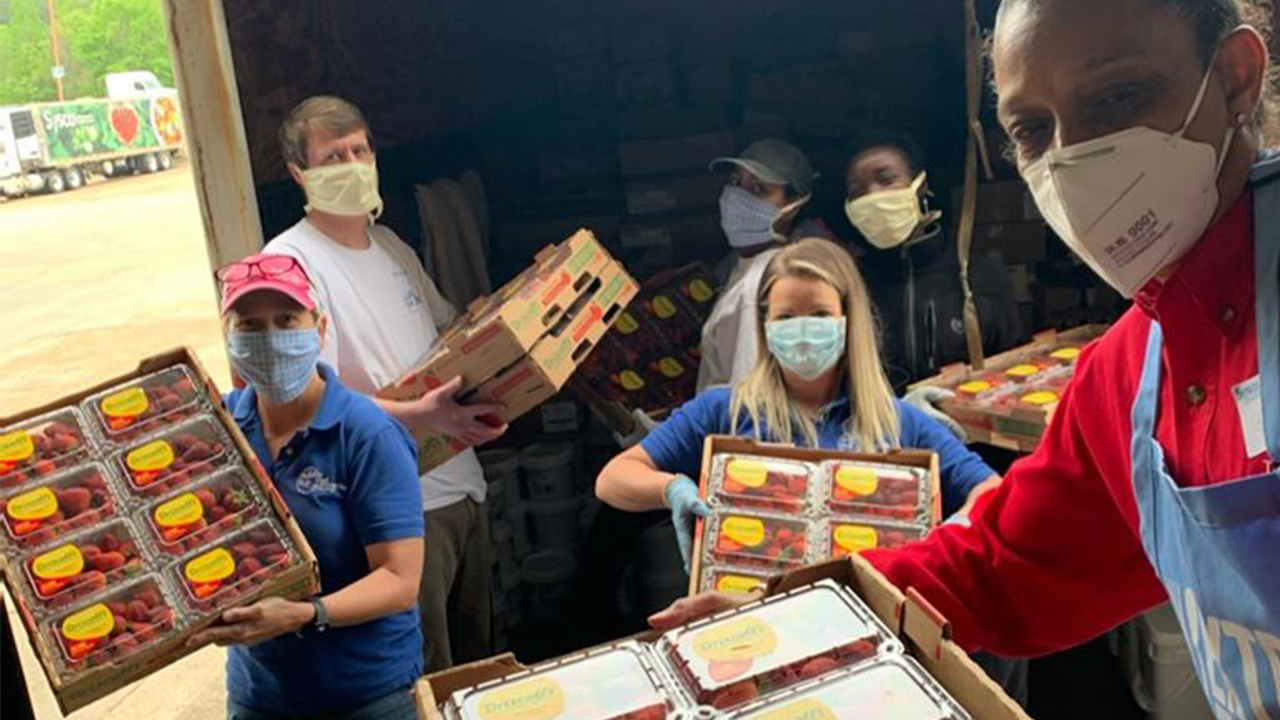 Increased food donations reach communities hardest hit by COVID-19 pandemic
In a state already struggling with high levels of food insecurity, the COVID-19 pandemic has deepened the hunger crisis for many vulnerable Mississippians. But with help from Entergy Mississippi, Extra Table has been able to provide more food for those in need.
Extra Table was one of 15 nonprofits that received a share of more than $385,000 in grants from Entergy Mississippi as part of the company's Mississippi Relief Fund, which was established to provide relief to Mississippians impacted financially by the pandemic.
"We know the COVID-19 pandemic has been especially hard for customers who struggle every day with poverty and food insecurity," said Haley Fisackerly, Entergy Mississippi president and CEO. "By partnering with Extra Table and other nonprofits, we're helping expand their outreach and make sure that food and other vital resources get to Mississippians who need them most."
Founded in 2009, Extra Table works to eradicate hunger in Mississippi by purchasing food wholesale and in bulk, and delivering it to charities to distribute at no cost to recipients. Since March, Extra Table has delivered tons of shelf-stable food supplies as well as milk, eggs, poultry, fish and fresh produce to its 39 partner food pantries, soup kitchens and community organizations throughout Mississippi.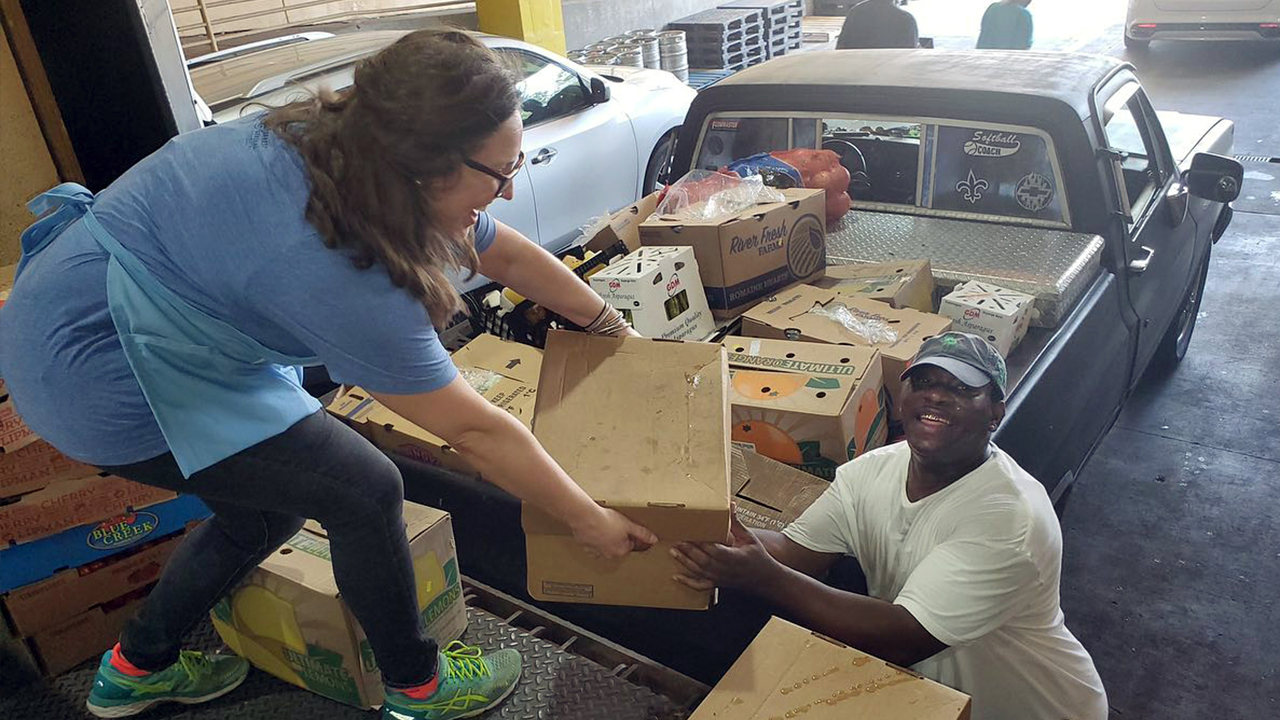 Martha Allen, Extra Table's executive director, helps load boxes of food for distribution.
Extra Table's $15,000 grant from Entergy has helped provide direct relief to Mississippians in need. Before the pandemic, an estimated 670,000 Mississippians experienced food insecurity, including more than 200,000 children and 125,000 seniors.
In response to early hardships created by COVID-19, Extra Table shifted from monthly to weekly food deliveries and began "rescuing" huge quantities of perishable and nonperishable food from hotels, restaurants and casinos that were forced to close. The nonprofit also salvaged 100,000 pounds of food from Sysco and Ben E. Keith companies and fresh food from farms. In total, Extra Table rescued approximately 200,000 pounds of food and distributed it to food pantries throughout the state. The organization has since moved back to monthly deliveries of increased quantity.
Rescue actions, partnerships and efficiencies in scale have elevated the power of cash contributions to Extra Table. Where once every dollar donated purchased two meals, now the same dollar purchases nearly six meals for hungry Mississippians.
Along with donations, a surge in partnerships and volunteer support has helped Extra Table deliver more food to its network of nonprofits, including food pantries in many areas served by Entergy Mississippi. Residents in Washington, Humphreys, Tallahatchie and Bolivar counties, along with other Delta communities, have benefited from food shipments made possible by Extra Table and its partner network.
In Arcola, Extra Table partnered with the Community Foundation of Washington County to coordinate a "Hometown Outreach" event that included food distributions to local residents and free COVID-19 testing and health screenings provided by Delta Regional Medical Center.
Extra Table also has delivered truckloads of food to Canton and partnered with Mississippi-based growers such as Two Dog Farms (produce), Two Brooks Farm (rice) and Salad Days (hydroponic lettuce) on food distributions to neighborhoods and charities in Jackson. They are also helping the Jackson Rotary Club secure 1,800 healthy snack packs for kids.
In addition to supplying food pantries, Extra Table helps source food for senior programs, meals on wheels and community-based programs, and delivers food to residents who are unable to access local food pantries. 
"We work really hard to spread the food evenly all over the state," said Martha Allen, executive director of Extra Table. "One out of every five Mississippi families struggles to have enough to eat. So, in times of crisis, our mission is even more important as resources become scarce and the number of families in need skyrockets."
Visit Entergy Mississippi's COVID-19 customer resource page to find agencies offering assistance services and links to support all the nonprofit recipients of our Emergency Relief Fund. 
---