Insights > Entergy Texas and Sam Houston State Partner to Provide Masks and Hand Sanitizer to Community
Entergy Texas and Sam Houston State Partner to Provide Masks and Hand Sanitizer to Community
07/08/2020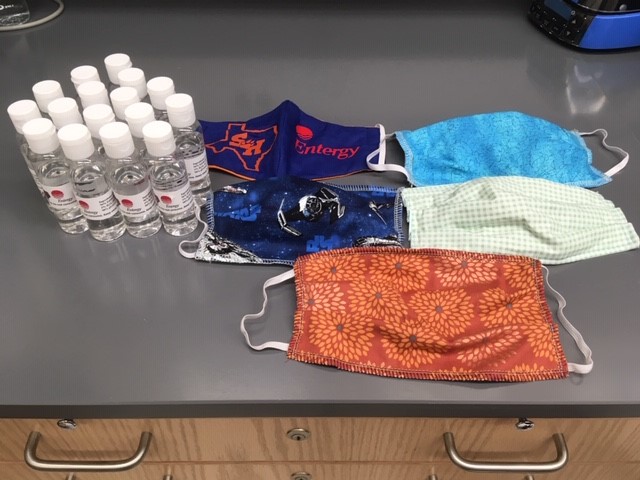 Once COVID-19 began sweeping the state, communities banded together in the fight against the global pandemic. From spreading neighborhood cheer for local health care workers to raising contributions for those in need, Texans are rising to meet the challenge in a show of compassion and community.
That sense of compassion is exactly what has driven efforts on the part of Sam Houston State University to call upon existing ties with their community to help prevent the spread of the novel virus. Students, faculty and staff are pitching in to manufacture supplies for first responders, essential workers and other residents of the community. The university is using the summer break as an opportunity to repurpose its labs to make hand sanitizer that will be distributed to local communities.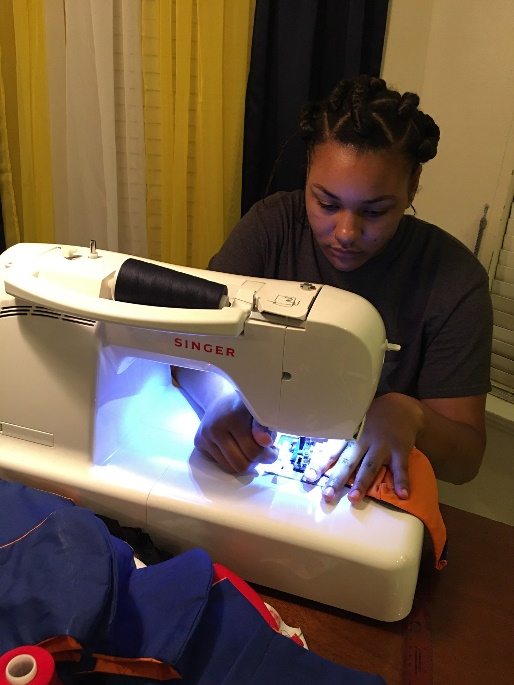 Thanks to a grant from Entergy, Dr. Rajesh Balaraman and his colleagues Dr. Jeremy Bechelli and Dr. Tarek Trad from the departments of Biology and Chemistry at SHSU, have begun mass producing protective equipment – including hand sanitizer and face masks – for communities in the Huntsville area. Approximately 3,000-5,000 kits will be distributed across the surrounding region.
The hand sanitizer will contain 80% alcohol, which meets the Centers for Disease Control and Prevention guidelines to protect against COVID-19. The hand sanitizers will be produced at the university and distributed in 2-ounce reusable bottles to a target audience of first responders, essential workers, children and nonprofit organizations in Walker County.
"We intend to take the knowledge and resources we have on hand and the guidelines from CDC to give the Walker County region a way to arm themselves with basic personal protective equipment," said Dr. Balaraman. "We aim to fill the gap in increasing demand on regular supply chains by creating the solutions ourselves."
Ericka Dupclay, assistant to the chair of the Biological Sciences Department, took the initiative to sew homemade masks for first responders. Dupclay ensures additional protection by lining the masks with an additional layer of nanofabrics, which will mimic the efficiency of the highly coveted N95 mask. Moreover, cartoon characters are embedded in masks to encourage children to protect themselves from this unseen affliction. Dr. Joan Hudson of the Department of Biological Sciences has also lent her support to this project to increase the production of masks.
"It is a long-held mission for Sam Houston State University to establish and maintain strong community ties," continued Balaraman. "With the generous contribution from Entergy, we intend to provide a measurable amount of safety and peace of mind to the local community during this COVID pandemic."
---