Insights > Entergy Volunteers Keep VITA Program on Track for 2021 Tax Season
Entergy Volunteers Keep VITA Program on Track for 2021 Tax Season
04/07/2021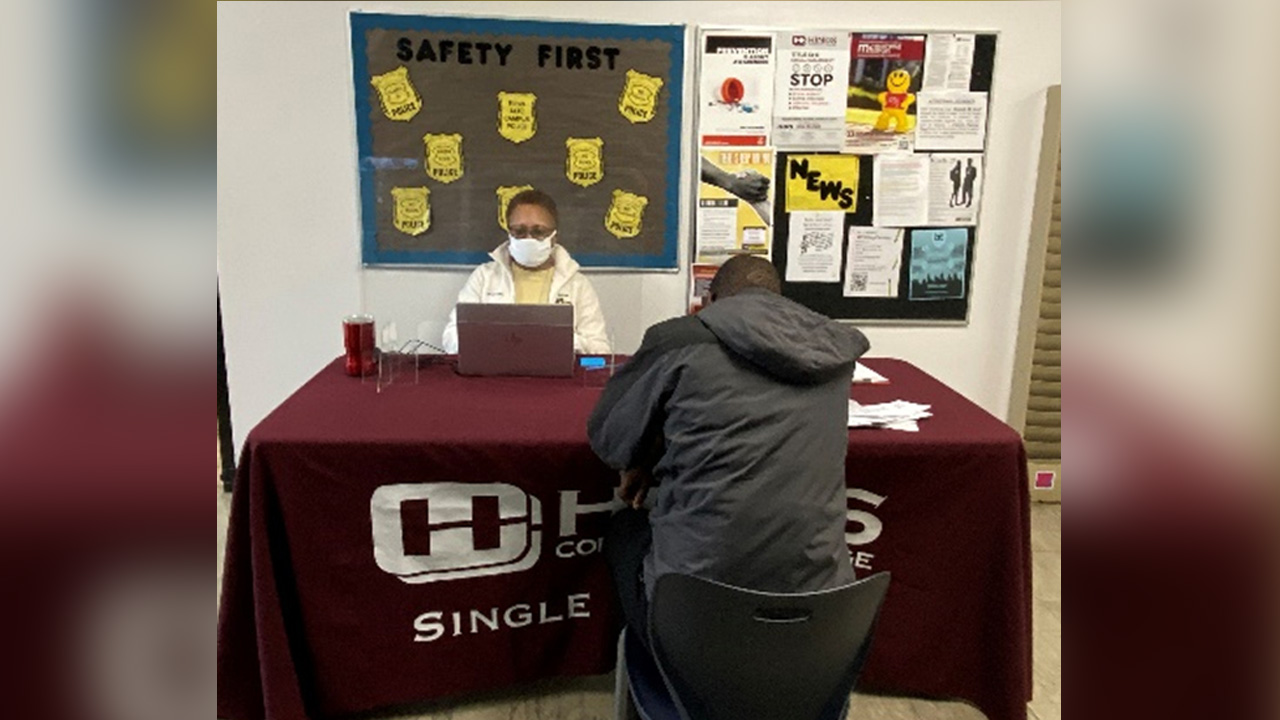 As the pandemic continues creating economic hardships for many Americans, free tax-return assistance provided by Entergy volunteers has been vital in helping customers receive Earned Income Tax Credits, one of the most effective tools for lifting low-income workers and their families above the poverty line.
To ensure a safe environment for volunteers and customers this tax season, Volunteer Income Tax Assistance centers are following virus-prevention protocols and promoting opportunities to assist customers virtually on the Get Your Refund website.
"Our partnering organizations and volunteers have done an extraordinary job of adjusting to COVID-19 and finding safer ways for volunteers to support the program," said Amy Davidson, Entergy Mississippi senior customer service specialist. "Even when we didn't have as many volunteer opportunities in Jackson, we were able to connect them to United Way organizations in Louisiana and north Mississippi to continue their support."
Since 2009, Entergy has helped return $280 million to 160,000 residents throughout the company's utility service area in Arkansas, Louisiana, Mississippi and Texas. In Mississippi, nearly 33,000 Entergy customers have received more than $71 million.
With the passage of the American Rescue Plan Act, qualifying customers stand to gain even more benefits this year with critical expansions of EITC and the Child Tax Credit.
"The VITA program was designed to be community-based and volunteer-driven," said Ira E. Murray, president and CEO of United Way of the Capital Area. "Thus, volunteers are the lifeblood of what we do. We could not exist without the dedication of everyday people who devote months of service to ensure hard-working, EITC-eligible families receive free, high-quality service. VITA is about much more than tax preparation; it is an anti-poverty program, and our volunteers make it possible."
"I love doing taxes, and I love helping people."
                  - Robin Lewis, Entergy volunteer.
One of those volunteers is Robin Lewis, a senior scheduler for Entergy Nuclear who volunteers at the UWCA's headquarters in downtown Jackson and online on the Get Your Refund website.
"I love doing taxes, and I love helping people," Lewis said. "The tax software program is simple to use and has prompts that lead you through each section of the return. The testing software lets you practice before you help actual clients, and someone else reviews your work to make sure it's OK. It's much easier than people would think."
Retiree Tim Ngau was encouraged by a former Entergy colleague to become a VITA volunteer a few years ago and found that it was a good match for his skills and interests.
"As someone who's always prepared my own taxes, it seemed like something worthwhile to do with a relatively limited time commitment because of the deadline for filing taxes," said Ngau, who volunteers at the Vicksburg campus of Hinds Community College. "It's always gratifying to help people, and given their low incomes, they really don't have the means to pay for professional help."
Volunteers receive training to become IRS-certified preparers and are provided materials before tax season to prepare for the certification test. Volunteers also serve in other key positions at VITA sites, including greeters, site coordinators, interpreters and computer specialists.
"I would encourage anyone who desires giving back to the community to get involved with VITA at any capacity," said Mae Robinson, a specialty clerk in Clinton who became a certified preparer in 2019 and began volunteering this year at Hinds Community College in Jackson.
"It's particularly gratifying serving the population of clients at Hinds, which includes members of the community and employees of the Mississippi School for the Blind," Robinson said. "Being able to serve knowing that my employer supports and encourages my volunteering makes it that much more satisfying."
Entergy Mississippi employees and retirees are active volunteers in their communities. In 2020, they engaged in 13,500 hours of volunteer service valued at more than $367,000, on a variety of charitable causes.
The IRS has extended the deadline for filing 2020 taxes to May 17, 2021. Qualified customers can visit entergy.com/freetaxhelp to find a Volunteer Income Tax Assistance site and available services in their area.
---