Insights > Entergy Wins 2019 HIRE Vets Award
Entergy Wins 2019 HIRE Vets Award
11/12/2019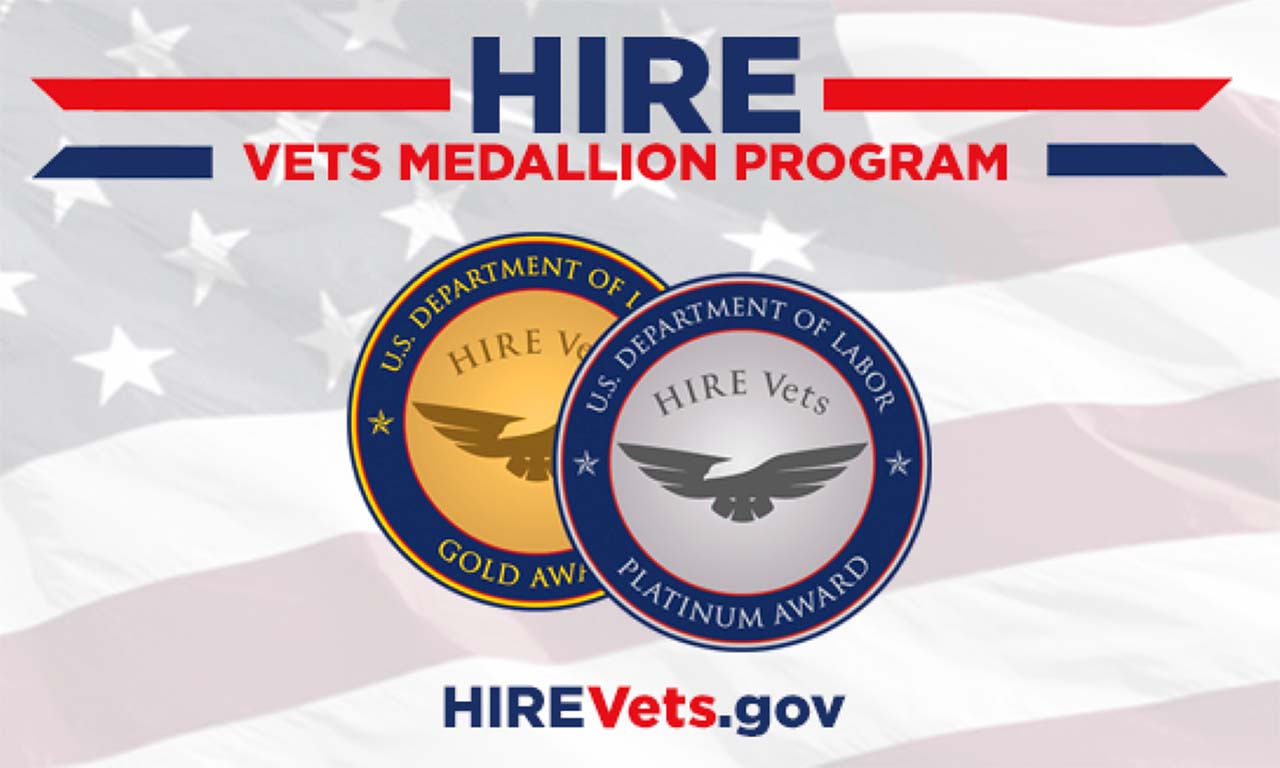 The U.S. Department of Labor has awarded Entergy with its 2019 HIRE Vets Medallion Program Platinum Award.  
The award is the highest level of recognition for employers committed to veteran careers. It is given to companies who demonstrate the importance of prioritizing and encouraging successful veteran hiring and retention. 
"We understand the value veterans – and active-duty service members – bring to our company," said Drew Marsh, executive vice president, chief financial officer and interim chief HR officer. "This award recognizes the hard work of our military recruiting and outreach team and our Veterans Employee Resource Group to recruit, hire and retain such valuable members of our team." 
Companies were evaluated on veteran hiring and retention, and providing veteran-specific resources, leadership programming, dedicated human resources, and compensation and tuition assistance programs. There are two award tiers, platinum and gold, for large, medium and small employers. More than 425 companies were recognized this year. Entergy was one of only 10 large employers recognized at the platinum level​​.
The HIRE Vets Medallion Program is the only veterans hiring award at the federal level. The program is part of the Honoring Investments in Recruiting and Employing American Military ​Veterans Act of 2017. The Department of Labor conducted a limited demonstration of the program in 2018; Entergy first received this award during the demonstration year. 
Learn more about our commitment to veterans and our diversity and inclusion program.
---