Insights > Entergy raises scam awareness on Edison Electric Institute podcast
Entergy raises scam awareness on Edison Electric Institute podcast
11/15/2023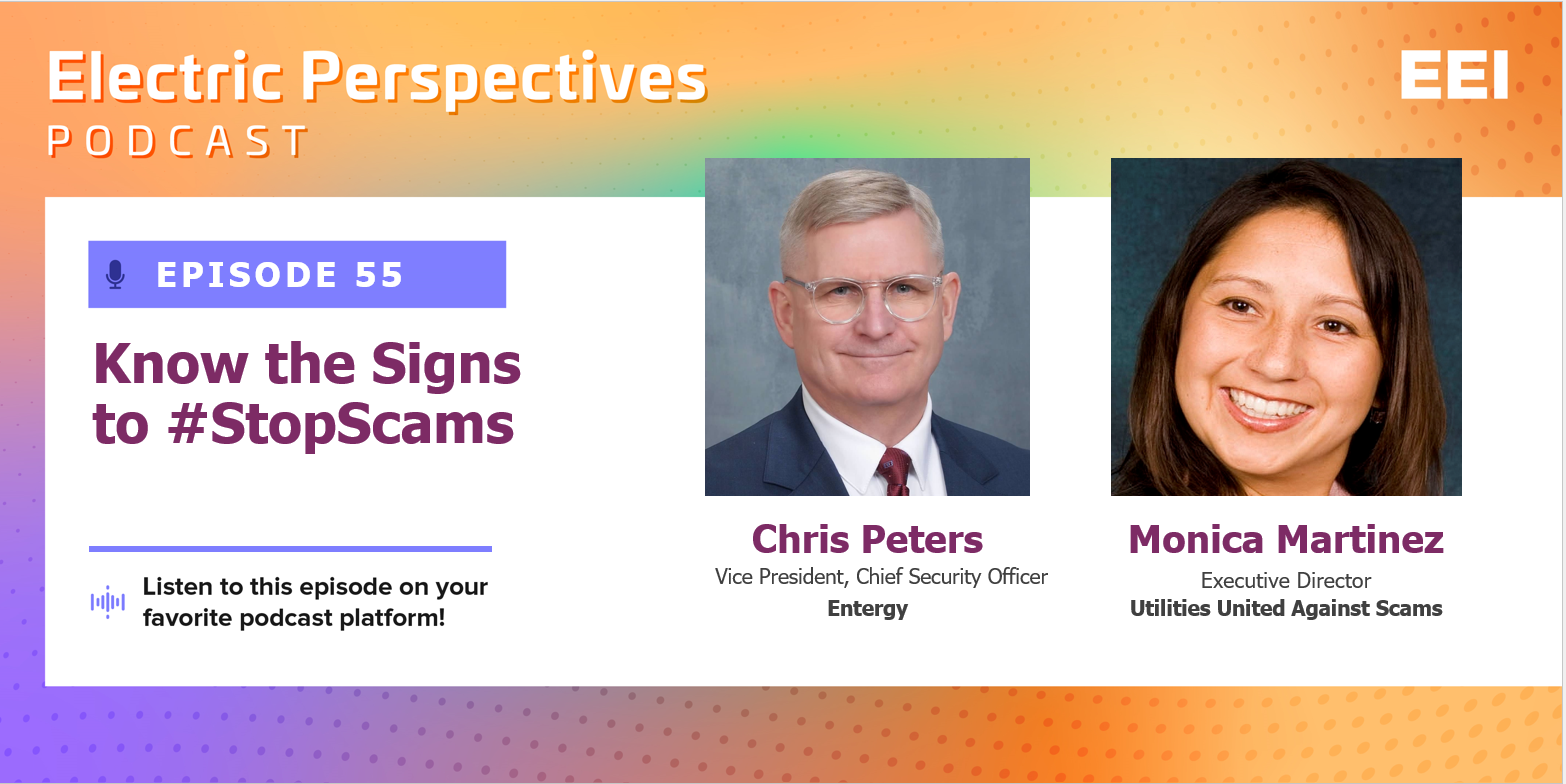 Know the signs to #StopScams
Entergy is proud to join Utilities United Against Scams to recognize the eighth annual Utility Scam Awareness Day on Wednesday, Nov. 15, during International Fraud Awareness Week.
To raise scam awareness, Chris Peters, Entergy vice president and chief security officer, sat down with Monica Martinez, Utilities United Against Scams executive director, for a discussion on the Electric Perspectives podcast from Edison Electric Institute.
Listen to the Electric Perspectives podcast interview here.
We are a proud member of United Utilities Against Scams, a consortium of more than 150 U.S. and Canadian electric, water and natural gas utilities and their respective trade associations that are dedicated to combating utility imposter scams.
With the help of customer reports, UUAS has helped disconnect more than 14,020 toll-free numbers that scammers used to target utility customers.
Visit entergy.com/scams for additional resources on new and evolving threats.
---