Insights > Forbes names Entergy one of America's Best Employers for Diversity for 2023
Forbes names Entergy one of America's Best Employers for Diversity for 2023
07/06/2023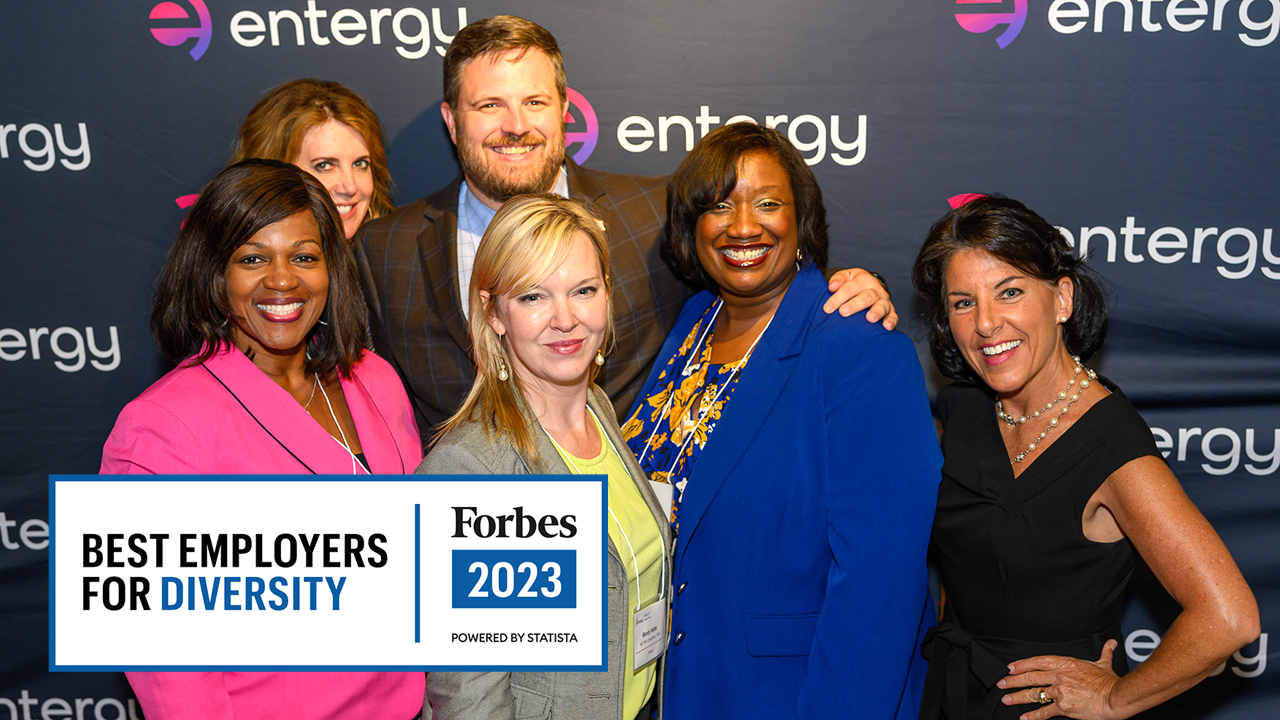 Entergy has been named by Forbes as one of America's Best Employers for Diversity this year. This prestigious recognition highlights our commitment to fostering a diverse and inclusive workplace where our employees feel valued and respected.
"The recognition by Forbes is another significant milestone for Entergy, as it reflects the collective efforts of our employees and leadership team," said Taiwan Brown, vice president of diversity and workforce strategies. "By fostering an inclusive workplace, we have not only attracted top talent but also built a strong and diverse workforce that drives innovation and delivers exceptional results."
The Best Employers for Diversity 2023 were selected based on an independent survey from approximately 45,000 U.S. employees working for companies with a minimum of 1,000 employees. The evaluation was based on: direct recommendations from employees, who provided feedback on a series of statements regarding age, gender, ethnicity, disability, LGBTQIA+ and general diversity in their current workplace; indirect recommendations from participants who evaluated other employers in their respective industries that stand out either positively or negatively regarding diversity; and extensive research that evaluated how companies fared across a range of diversity-related best-practices, including things like the presence of resource groups, the publication of diversity data, and the share of women in board and executive positions.
As a leader in our communities with a strong commitment to diversity and inclusion, Entergy strives to create a workplace where individuals from all backgrounds can thrive and contribute their unique perspectives. We regularly monitor progress toward our goal of attracting, developing and retaining a more diverse workforce. Over the last several years, we have made consistent gains in female and diverse race/ethnic representation in the workforce and in management.
Our dedication to diversity extends far beyond our front door, as we actively engage in initiatives and community partnerships that promote social justice and equality. We also focus our supplier diversity efforts on certified businesses that are at least 51% owned, controlled and managed by minority, woman, veteran, disabled veteran and LGBTQ populations.
For more information about our commitment to diversity, visit entergy.com/about/diversity-inclusion
---