Insights > Gerald Andrus Employees Team Up for United Way Housing Initiative
Gerald Andrus Employees Team Up for United Way Housing Initiative
07/13/2015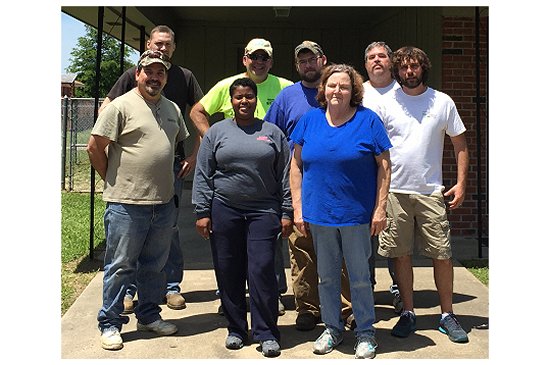 Part of Entergy's mission is to "create sustainable value for community stakeholders through volunteerism and philanthropy." What does that mean, exactly? We help people!
Our employees live in the same communities in which they work, and they know how important it is to help their towns be the best that they can be. One way of doing this is by helping local charities.
Recently, some employees from Gerald Andrus teamed up with the Washington County United Way in Greenville, Mississippi, to help improve the homes of elderly and disabled residents within their community.
"We had employees volunteer their time on a Saturday to support the United Way's housing initiative," said employee Julia Johnson. "The homeowner was very pleased with all the work done to her house, and it was a great teambuilding activity for volunteers."
We're proud of the following employees for spending a Saturday doing good: Matt Wells, Steve Burchfield, Doug Colburn, Wesley Hobbs, Don Williams, Daniel Holcomb, Ryan Merideth and Julia Johnson.
---