Insights > Grand Gulf's safe operating record is a Mississippi success story
Grand Gulf's safe operating record is a Mississippi success story
09/07/2023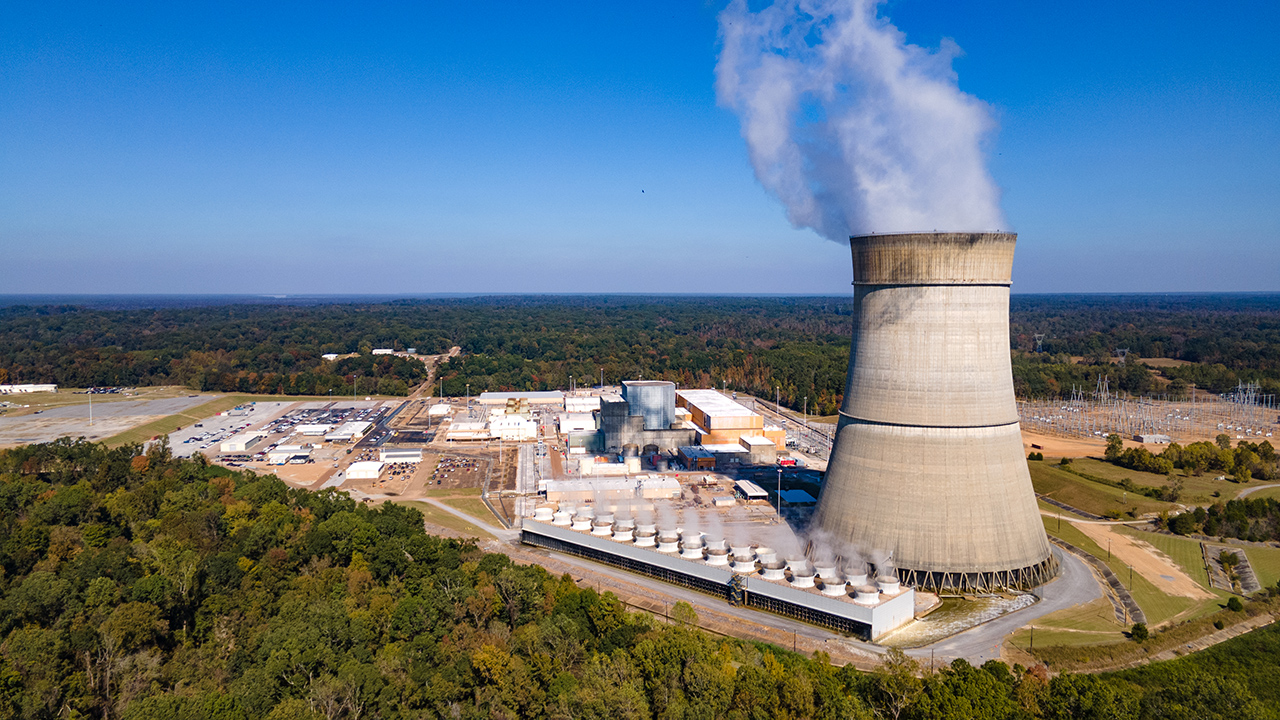 For nearly 40 years, Entergy's Grand Gulf Nuclear Station in Port Gibson has generated safe, clean, carbon-free, affordable energy that supplies almost a fifth of Mississippi's electricity while serving as one of the largest non-carbon-emitting power plants in the world.
In other words, the qualities that made Grand Gulf a sound investment in the 1970s are the same ones that continue providing benefits for customers, communities and the environment today.
"We have never taken for granted the important role Grand Gulf plays in our local communities and the state of Mississippi," said Brad Kapellas, GGNS site vice president. "Grand Gulf employs more than 800 of the most talented and experienced nuclear professionals in the industry who are continuously striving to achieve excellence. We are fully committed to safe, secure and reliable operations and producing clean, carbon-free nuclear energy to power Mississippi's economy and its future."
Grand Gulf began commercial operations in 1985 and, like all U.S. nuclear plants, was licensed by the Nuclear Regulatory Commission to operate for 40 years. In 2016, the NRC validated the plant's safe performance record by granting a 20-year license extension, allowing Grand Gulf to operate through 2044—but only if it continues meeting strict regulatory standards.
A few years before the extension, and again with NRC approval, Grand Gulf team members completed a major upgrade that increased its generation capacity by 13%, making it the largest single-unit nuclear power plant in the country and the fifth largest in the world.
Community support key to success
Completing those milestones was key in ensuring a long-term supply of safe, emission-free electricity to meet Mississippi's current and future energy needs. While Grand Gulf's reactor is powered by uranium, there's another fuel source that has been just as vital in keeping the plant online, according to retired Entergy Nuclear executive Randy Hutchinson.
"Public confidence has been absolutely essential in Grand Gulf's success," said Hutchinson, who worked through plant construction and startup and was site vice president for several years. "There were many nuclear projects across the country that got abandoned for one reason or another. Even though we had our share of challenges, we were able to overcome them, in large part because most Mississippians were behind Grand Gulf and nuclear energy."
One of the most serious challenges to Grand Gulf's completion occurred in 1979, when an incident at Three Mile Island Nuclear Generating Station in Pennsylvania resulted in a series of changes that affected virtually every aspect of nuclear plant operations. The U.S. NRC suspended all plant construction projects indefinitely while regulators performed a root-cause analysis of TMI.
For more than a year, Grand Gulf's construction was in limbo. Delays resulted in cost overruns, and when construction resumed, utilities were required to make significant TMI-related modifications that sent budgets skyrocketing. In the face of intensifying financial and political pressures and further delays, Grand Gulf employees did their best to stay positive and focused.
"We were probably 60% through with construction when TMI happened," Hutchinson said. "We'd done so much to get to that point. I think people understood that we were all in this together, and it was a team effort. Each of us had a job to do, and if we all did our job right, we would be successful.
"We also had strong leadership from [MP&L President] Don Lutken and [Vice President] Norris Stampley," he said. "They were visionaries who knew what needed to be done. I give them a lot of credit, because many of their peers in the industry abandoned their projects, but they never wavered."
Commercial operations begin
The day that everyone had been looking forward to finally arrived on July 1, 1985, when Grand Gulf began commercial operations. Since that time, the plant has played a lead role in meeting Mississippi's energy needs safely and affordably while making an overwhelmingly positive impact on the economy and the environment.
With an annual payroll of approximately $75 million, Grand Gulf pays approximately $30 million in state and local taxes each year. Employees give back to their communities through volunteerism and charitable contributions that promote community development, education and the environment. Providing access to economical, carbon-free nuclear energy also has kept customers' rates among the lowest in the nation.
Carbon reductions made possible by Entergy's nuclear plants are integral to the company's commitment to achieve net-zero carbon emissions by 2050. Annually, Grand Gulf prevents the release of seven million metric tons of carbon dioxide in addition to 11,038 short tons of sulfur dioxide and 8,105 tons of nitrogen oxide.
In 2021, Grand Gulf set an all-time record of 95% capacity factor and all-time records for both gross generation and net generation in megawatt-hours. In 2022, Grand Gulf achieved the highest status in the NRC's overall performance matrix, reinforcing its commitment to safe, reliable, efficient operations.
"Grand Gulf employees are there to do a quality, top-notch job, and their commitment is reflected in the plant's record," Hutchinson said. "Over the years, they've successfully met the challenges of embracing a complex technology, and they've done it to a very large degree with people from Mississippi. Grand Gulf is a generating asset that Mississippians can take pride in, and it's going to serve them well for years to come."
---