Insights > Meg Nauditt of Grand Gulf shares her Power Principle
Meg Nauditt of Grand Gulf shares her Power Principle
10/09/2016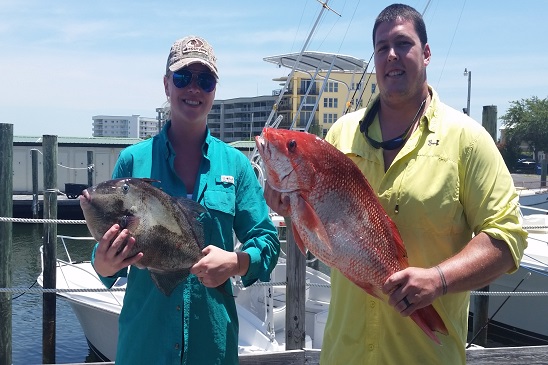 Meg Nauditt is an administrative assistant for the director of engineering at Grand Gulf Nuclear Station in Port Gibson, Mississippi. She joined the Grand Gulf team just over a year ago. She is currently working on finishing a general associate's degree with Hinds Community College and then plans to transfer to the University of Southern Mississippi Online for a bachelor's degree in construction engineering technology. She lives in Vicksburg with her husband, Louis, and four dogs. In her free time, she enjoys hanging out with friends, playing with her dogs, hunting and woodworking.
Meg's Power Principle
My power principle is "Life is short. Everyone dies, but not everyone lives." The life we live is very short and uncertain, so we should make each day the best that it can be. Work hard, do the best you can with everything you do, cherish your friends and loved ones, and make a difference in the lives of others.
The best work-related advice she's received
The best work-related advice that I have received came recently from my supervisor when discussing my future work aspirations. He simply said, "Do whatever gets you out of bed in the morning. Do something you enjoy." I really took this advice to heart and am looking forward to a long, rewarding career with Entergy.
Her favorite work project
I am still fairly new to Grand Gulf but, in the short time that I have been here, I've had the great opportunity of working with several different projects such as Behavior-Based Safety tracking, management observations tracking and the new Good Catch/Close Call safety program entries. The project I have found the most interesting was learning how to process a condition review group package through the use of the condition review group utility and paperless condition reporting system programs. I have learned so many new skills and have a deeper understanding about how the plant runs through reading condition reports and learning about classifications of different issues. I am now being reassigned to help finance keep the asset management plan up to date, which I am truly looking forward to.
Growing up In Iowa
I was born and raised in Wilton, Iowa and lived there until I moved to Mississippi. Wilton was a very quiet, calm, small, country town where everyone knew everyone, and you never had to lock your door. There is very little to do in Wilton, with a population of roughly 2800 people, so I kept busy through work, swimming, family and friends. I grew up working for a personal construction company with my dad and brother, taking cooking lessons from my mother and grandmother, learning the finer techniques of woodworking from my grandfather and spending the rest of my time swimming competitively or doing schoolwork. Through my upbringing, I learned what really matters in life and that you can do anything you want as long as you're willing to put in the effort to get there.
Her grandparents are her heroes
My grandparents are the most amazing people I have ever known. They grew up in the Great Depression, have been married for almost 70 years, struggled – and continue to struggle with the loss of a 12-year-old child – raised five other children, and, to this day, continue to instill love and their faith into each one of their children, grandchildren, great grandchildren and each other. At 90-years-old, they are still living 90 percent on their own, in their own home, with only a small amount of assistance from my parents. They are the most kind-hearted, hardworking people one could ever meet and are still crazy in love with each other. I continually aspire to be as kind, loving, hardworking and tough as they've taught all of us to be.
---