Insights > GSU students to 'Level Up' in innovation and technology through Entergy, Accenture internship
GSU students to 'Level Up' in innovation and technology through Entergy, Accenture internship
10/17/2023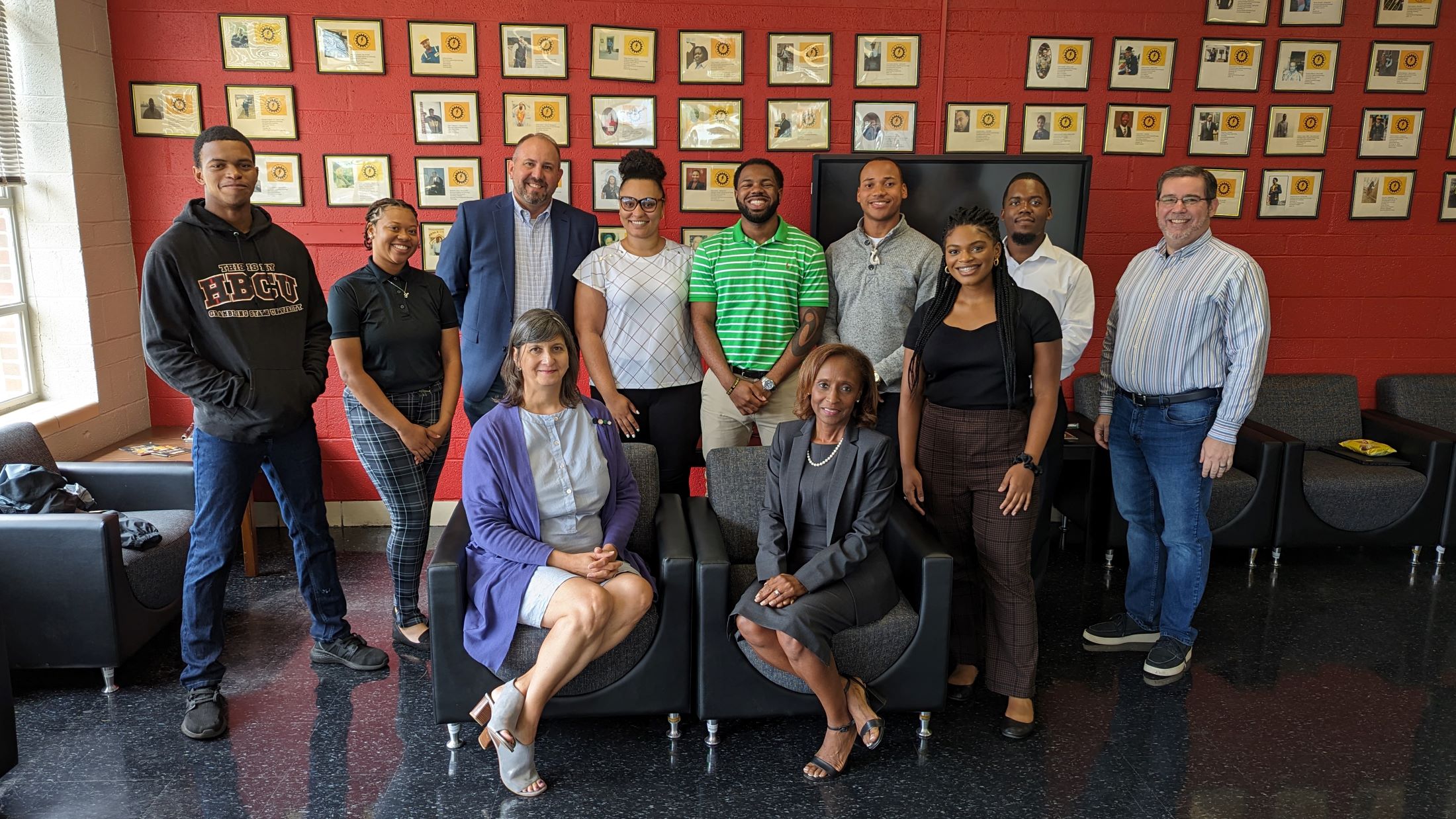 Entergy and Accenture, a professional services company, have partnered a second year with Grambling State University in Louisiana to develop an innovation and technology workforce of the future through an internship program called Level Up.
Six GSU students are participating in the year-long internship and were assigned a specific project as well as a mentor from Entergy. Not only will the program give them hands-on experience working on real-world IT projects at a Fortune 500 company, but it will also help them develop soft skills such as resume writing and interviewing for jobs. They will also build skills in design thinking, storytelling, data visualization and project management.
"The strength of Grambling State University's partnerships with companies like Accenture and Entergy lies in their transformative ability to illuminate the path to a brighter future," said Grambling State University President Rick Gallot. "Together, we empower students with opportunities and, in doing so, forge a workforce that will shape the world's tomorrow."
"Young people in the communities we serve are our future teachers, utility workers, and even technology and innovation leaders, and by providing them with real-world experiences through programs like Level Up, we provide real opportunities for success right here in Louisiana," said Phillip May, Entergy Louisiana president and CEO.
During an initial meeting with company representatives and interns, Michael Rhymes, Entergy chief information officer, welcomed interns to Entergy and provided them information on the internship program, various IT departments at the company and the work they would be participating in.
"Our partnership with Grambling State University and Accenture helps us invest in our community while also building a stronger, more diverse IT workforce for the future," Rhymes said.
The Level Up program provides students at Historically Black Colleges and Universities and Hispanic Serving Institutes an opportunity to develop skills in innovation and technology and network with those who work in the field. The Level Up program seeks to address the under-representation of minorities in the technology and innovation workforce.
###
---