Insights > Letter: The spirit of giving in Louisiana is going to overcome our problems (The Advocate)
Letter: The spirit of giving in Louisiana is going to overcome our problems (The Advocate)
11/30/2020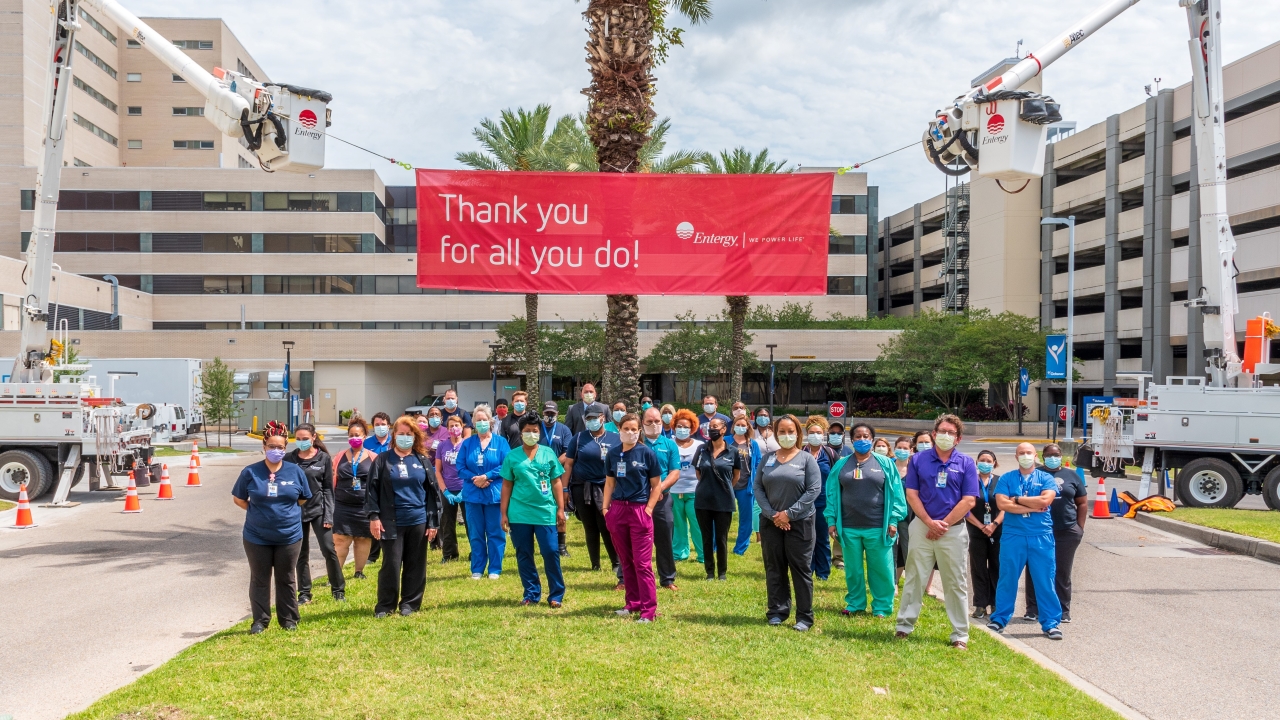 In 2020, you don't have to look far to find a reason for concern. This year has brought hardships to all of us like no other — a pandemic, social unrest over racial injustice, tropical storms, hurricanes, and fires.
But in Louisiana we have a particular way of facing hardships. Give us a hurricane or a flood and we show up — neighbors serving neighbors and strangers alike in communities across the state. In "normal" times, volunteers work to create vibrant, healthy and growing communities. And even in 2020, Louisianians are stepping up by volunteering virtually, donating money, food and services, making masks, giving blood and much, much more.
The spirit of kindness and service from Louisianians is one of the greatest attributes of our state.
And we are not the only ones who see it. Our culture of caring was recently recognized at the national level when two companies headquartered here in Louisiana — Entergy Corp. and Blue Cross and Blue Shield of Louisiana — were named to the prestigious Points of Light Civic 50 list, an honor that recognizes the top 50 most community-minded companies in the United States.
"The spirit of kindness and service from Louisianians is one of the greatest attributes of our state." - Leo Denault and Dr. Steven Udvarhelyi
The Points of Light Foundation pointed to both organizations' mutual commitment to improving lives by volunteering, collaborating and investing in community programs that advocate for social, economic, educational and environmental initiatives across Louisiana.
Bringing this distinction home to Louisiana shows how the tradition of volunteerism here is something people around the country notice. This is something we should all be proud of.
Together, our companies represent nearly 8,000 Louisiana employees. Last year, these employees volunteered more than 87,000 hours and gave $1.7 million out of their own pockets to Louisiana nonprofits. We would like to thank and honor these employees, and all Louisianians, who are sowing the seeds of hope throughout Louisiana, even in the face of great obstacles
As leaders, we commit to leveraging our philanthropy to build connections that will ignite even greater change across our communities for future generations and create a more healthy, just and inclusive tomorrow.
We challenge other members of the business community to join with us as we work to make Louisiana everything it can be for everyone who calls our state home.
I. STEVEN UDVARHELYI, M.D.
president, Blue Cross and Blue Shield of Louisiana
Baton Rouge
LEO DENAULT
chairman, Entergy Corp.
New Orleans
Letter originally published in the Nov. 30, 2020, edition of The Baton Rouge Advocate, The Acadiana Advocate and The New Orleans Advocate.
---