Insights > A Life in Balance: Alvin Donaldson's Power Principle
A Life in Balance: Alvin Donaldson's Power Principle
06/20/2016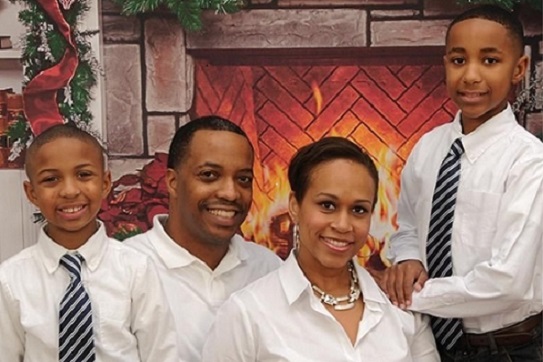 Alvin Donaldson is a Region Engineering Supervisor for Entergy Louisiana. He joined Entergy 16 years ago after spending time as an intern. He lives with his wife, Daphne Donaldson, who works as Recruit Manager for the East Baton Rouge School Board, and their two sons, Alvin (Deuce) Donaldson II, 14, and Davin Donaldson, 9, in Denham Springs, La. His life is centered on his family, community and work.
Importance of integrity
In my personal and professional life, I believe in giving 100 percent in all endeavors.  I live that tenet to be an example for my two sons so they will know and understand the importance of hard work, dedication, integrity and respect. Together they make up one's character.  I've always believed in working hard no matter the size and scope of the task.  I am dedicated to bettering my community and the people around me.  Hard work and dedication mean nothing without operating with integrity.  Through showing integrity in my interactions with my family, co-workers, customers, and community, I exhibit the basics of respect.  It all goes back to being that example for my children.
Highlight of his life
It was the births of my two sons.  Watching them grow up and develop has been the highlight of my life.  They are four years apart, but each day when I return home from work, I enjoy sitting around the dinner table with them to hear their responses to two questions: "What did you learn today?" and "How can you use what you learned in the future?" I love to hear their insights because as they've gotten older they've become more reflective and their answers have real depth.
Finding the right balance
My wife and I both work, so our time at home with our sons is very sacred to us.  Entergy has been an awesome company to work for because of the value the company places on employees maintaining a work/life balance.  It's an honor to work for a company that truly values its people. 
Providing opportunities for others
My wife and I are dedicated to seeing young people further their education beyond high school.  We mentor high school students to prepare them for the ACT/SAT and provide them with opportunities to visit colleges and universities through the What's Next? College Tour.  I am also active in my church and fraternity.  I honestly believe in giving back to the community to provide opportunities to young people.
People should know
Entergy is a company dedicated to providing great customer service to everyone.  It's a great place to build a career because of its core values and the diverse people I have the opportunity to work with every day.
---