Insights > Life on the (Front) Lines: Earl Phillips
Life on the (Front) Lines: Earl Phillips
07/10/2020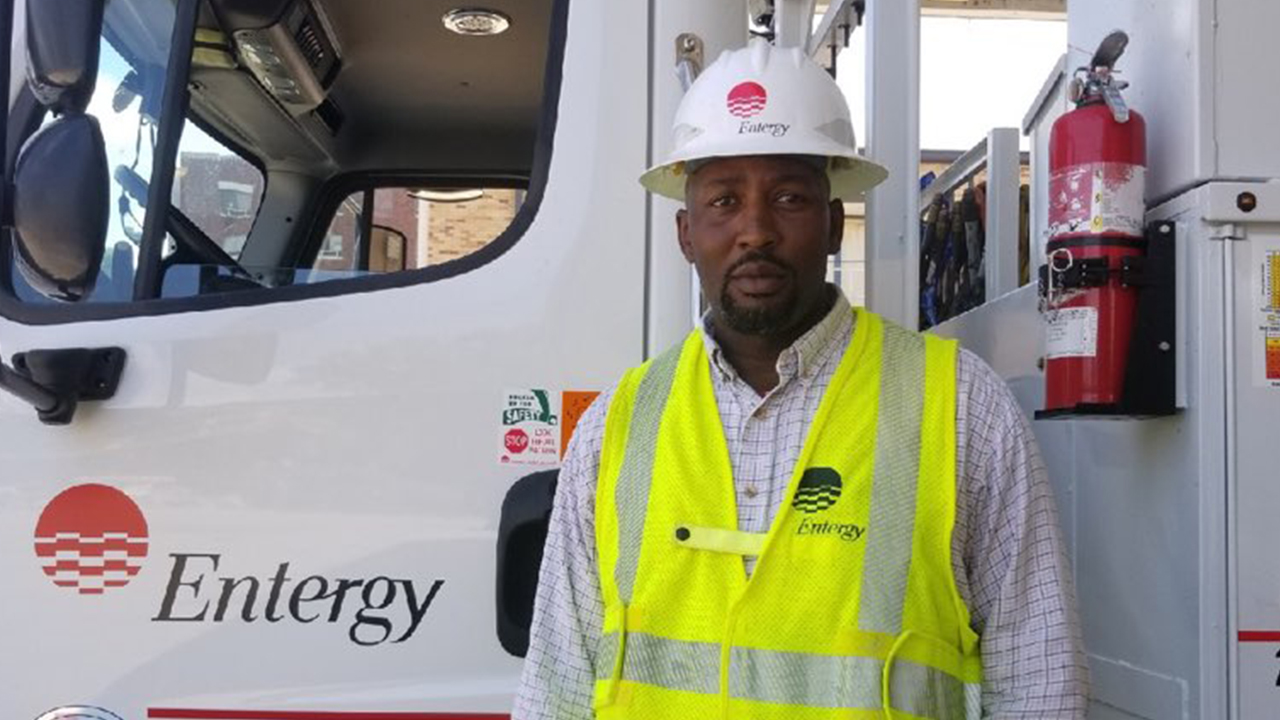 A family man, on the line and at home
Nothing is more important to Earl Phillips than keeping his family safe. The senior lineman from Greenville will do whatever it takes to protect his wife, Joi, and their three children. That protective instinct also extends to Phillips' work family. He's prioritized safety while working on the front lines during the pandemic. And, like many essential workers, he's made sacrifices to ensure his loved ones and co-workers remain safe and healthy.   
Early in the pandemic, Phillips was the only person in his family venturing out. He began picking up groceries to minimize the risks and keep home life normal for his family. He took on more household chores so his wife could focus on working from home and helping their children with distance learning. Now that they are getting out more, he emphasizes disinfecting vehicles and wearing masks.
"Our kids are old enough to understand what's going on," he said. "We talked to them about the extra precautions we have to take. When I get home my ritual is to take off my boots and anything I've touched, wash my hands and clean up. They know I need to do that before I interact with them. They understand we have to take care of ourselves."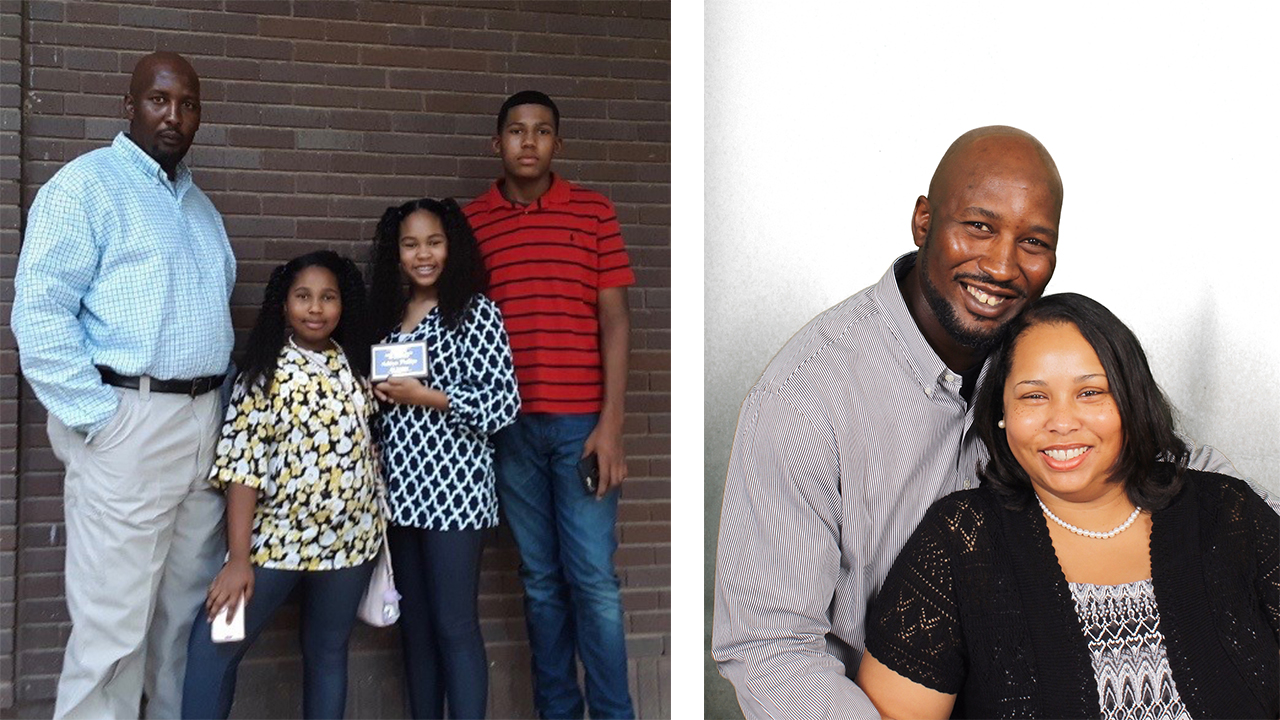 At left, Earl Phillips with his children, Amaya, Ashlyn and Earl Jr., after a school event where Ashlyn was honored with an award. At right, Earl and Joi Phillips.
Those extra measures are an extension of the precautions Phillips takes on the job. Washing down equipment and maintaining social distancing are now normal safety practices. Crews create work zone boundaries in the field with signs and cones. They also use electronic tools to communicate with customers to reduce face-to-face encounters. Still, concerned customers often approach Phillips on site.
"Sometimes customers feel more comfortable with what we're doing when they can talk to us in person," he said. "We want them to know we're taught to be safety conscious. We're assessing or communicating ideas before we start work. We're not rushing so we can work safely."
The pandemic has brought changes to other work practices, too. Even taking breaks is challenging for crews. While that may seem like a small problem, it's more significant than you think.
"Our work is physically and mentally challenging. Breaks and lunch are an important part of our day because they give us a moment to relax and hydrate," he said. "Before COVID-19 we could sit in a restaurant to eat and cool off. It gave us the down time we needed to get back out there. Now, we bring lunch and snacks with us, but there's not always a place to cool off when we're in the field. More restaurants are open now, but it's still a challenge."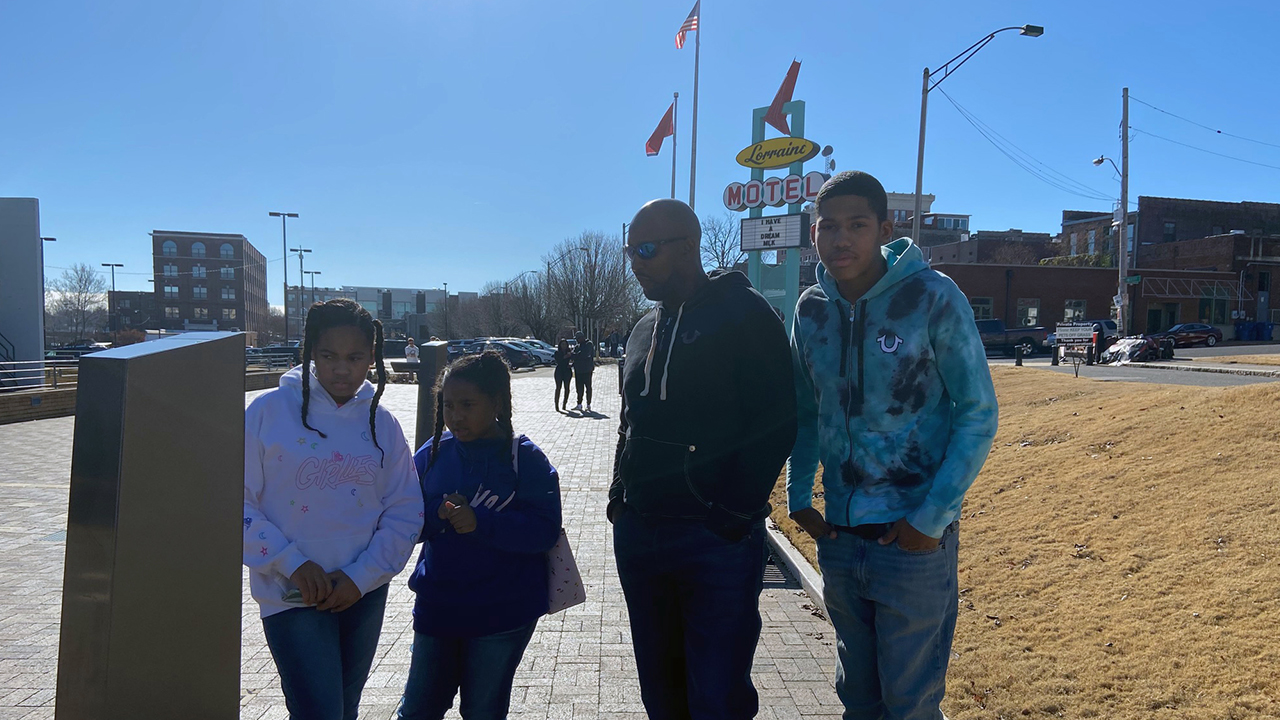 The Phillips family at the former Lorraine Motel in Memphis, now the National Civil Rights Museum, where Dr. Martin Luther King Jr. was assassinated.
Added stresses of the pandemic make unwinding at home more critical for Phillips. He relaxes by fishing, watching nature shows on TV or hanging out with the family. And Joi Phillips wouldn't have it any other way.
"Earl is a great husband and father," she said. "Our family enjoys staying home together and the kids love our movie nights."
She also said they understand how important his work is to others.
"Earl is so proud to be a lineman. He cares for his co-workers and takes pride in his job. We know he's taking care of himself. He works as fast as he can, but safely, so he can help customers and come home safe and healthy."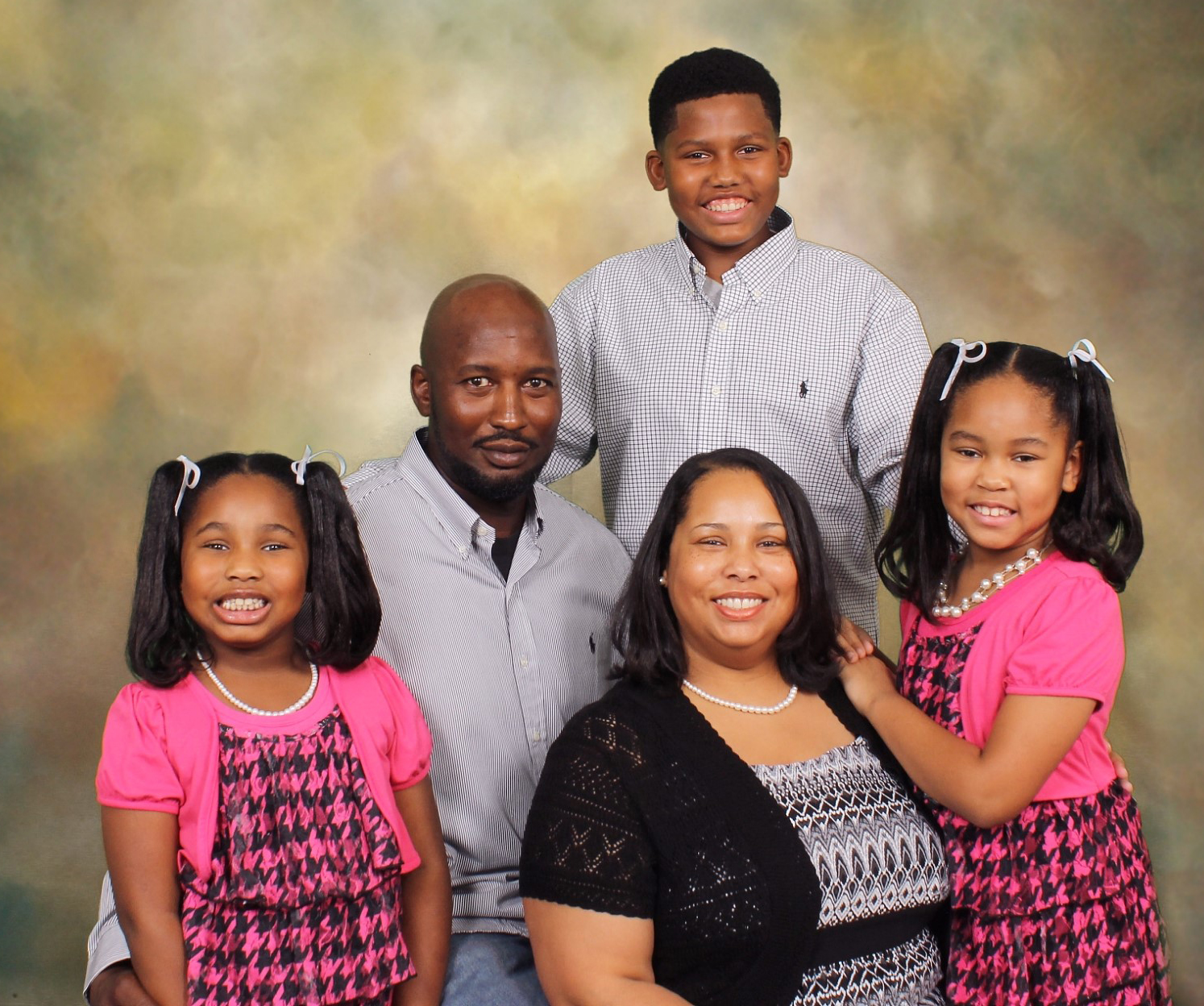 The Phillips family portrait, 2016. Photos reprinted with permission from Portraits International. 
---