Insights > Living Legend Hulin Honored for Community Work
Living Legend Hulin Honored for Community Work
03/20/2018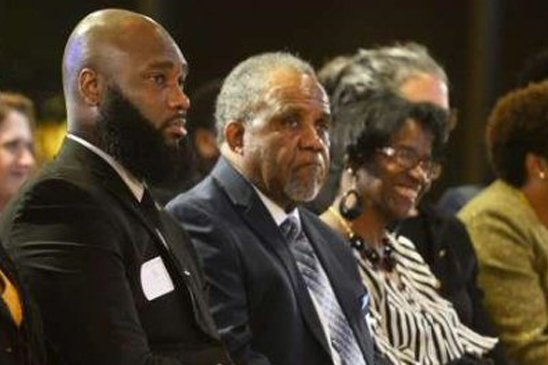 Lamar University and ExxonMobil honored Johnnie Hulin, operations technician, Sabine Plant, as a living legend for his work to support the community as part of celebrating African-American History Month.
"We are fortunate to have Johnnie as a Sabine employee," said Ralph Crosby, general manager at Sabine. "He is a living example of how we achieve our mission, especially focused on the community."
Lamar University and the ExxonMobil Black Employees Success Team joined in celebrating Hulin and four others at the event in late February. Hulin was honored for his community wellness and outreach services.
Hulin, center in the photo at right, is very active in supporting his community and the company. His work includes:
Executive director for the Willie Carter Community Outreach Center in Port Arthur, Texas.
Instrumental in supporting a local "Youth Explosion" to provide school supplies to students.
Helped non-profits and government agencies learn about Hurricane Harvey recovery resources.
Leads the Sabine diversity and inclusion team and serves on the companywide team.
Volunteers, promotes and organizes diverse community projects.
Develops and promotes activities to support local schools, military families and the local women and children's shelter.
---