Insights > Meet Butch Brown and His Power Principle
Meet Butch Brown and His Power Principle
11/12/2017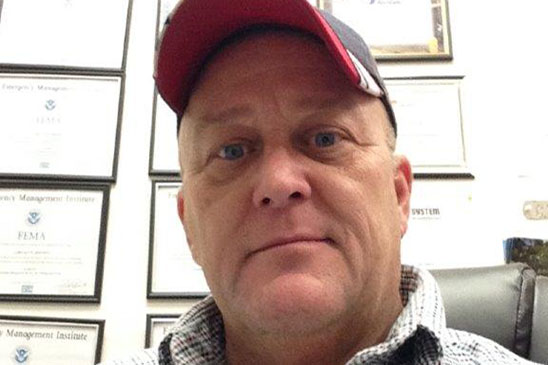 As we honor all veterans on Nov. 13, we salute Butch Brown for his dedicated service.
Butch held the rank of Corporal E-4 in the U.S. Army from 1983 to 1987. Butch Brown, safety specialist at Entergy Texas has been with Entergy for nearly 30 years.
Butch's power principle is: Treat others with respect, and coach in an understanding manner when it involves safety. And being in the U.S. Army on a four-year European tour taught him that teamwork and diversity get results. Respect deserves respect.
His motivation to live and work safely: "My wife, children and grandchildren – just going home each day the way I came to work is already a big win. I want that for all my co-workers as well."
Simply, this is his contribution to Entergy: "I am responsible for monthly safety meetings in four separate locations in Entergy Texas' western region and a safety presence throughout the Texas region by visiting crews. Being a Smith Driver instructor keeps me pretty busy ensuring that all new hires are trained and authorized to drive company vehicles. As a CPR instructor, when needed, I assist the networks to fulfill annual re-certifications. There are many things taking place behind the scenes at all times, as in accident/incident and human performance reviews, and fall protection and personal protection equipment (rubber goods) champion meetings and discussions."
Butch is involved in his community. He volunteers for the Sacred Heart Church Knights of Columbus and Entergy efforts, such as food drives, Community Connectors and Junior Achievement. He is also a member of the Veterans Employee Resource Group; often making a presence at job fairs to promote to veterans that Entergy is a great employer.
---