Insights > Meet the crew - Amber Greb
Meet the crew - Amber Greb
01/19/2023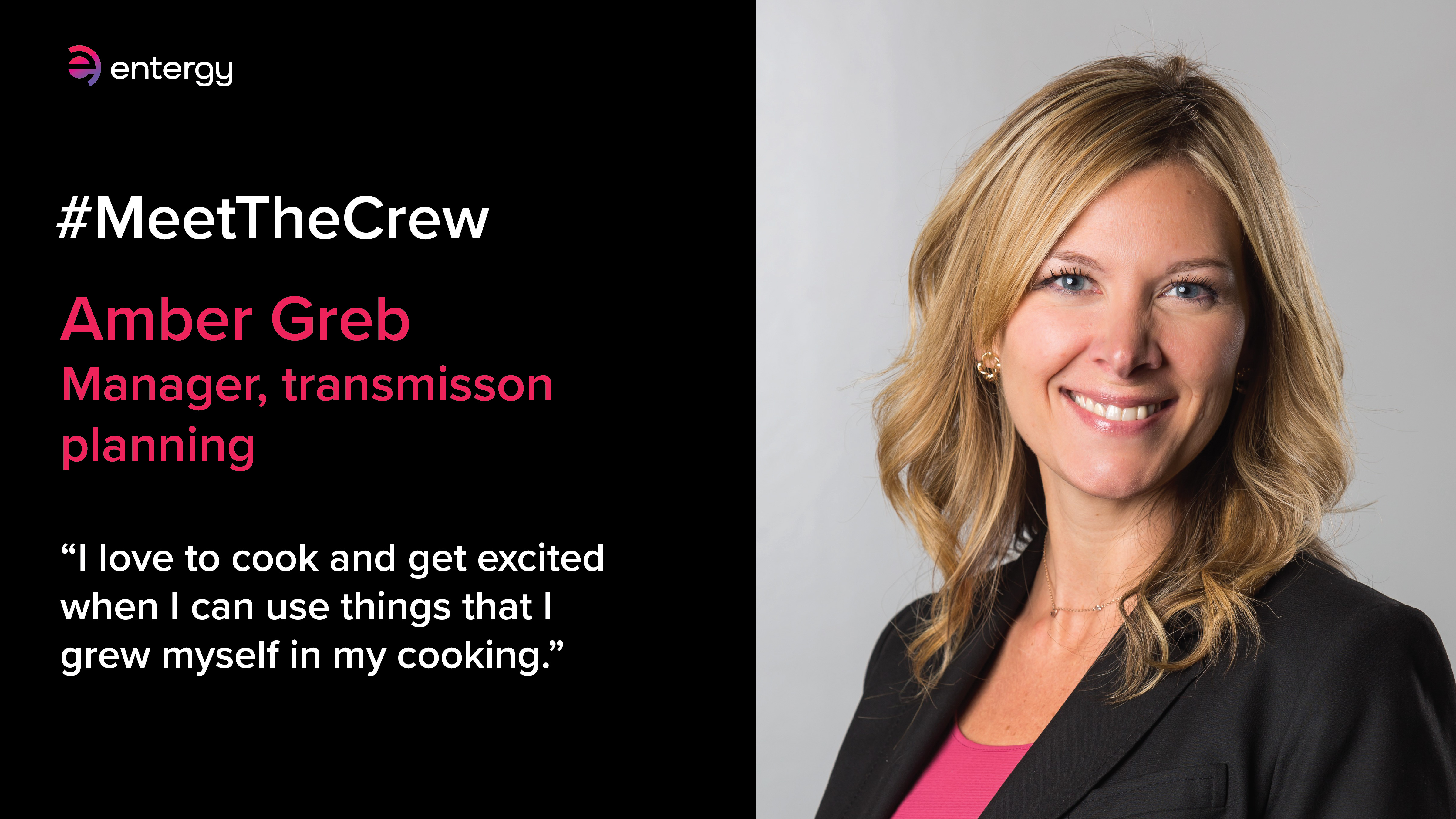 Get to know our people at Entergy Texas with #MeetTheCrew
Meet Amber Greb, transmission planning manager at Entergy Texas. She's from Little Rock, Arkansas and has been with Entergy Texas for over a year. In her downtime, Amber enjoys cooking and gardening. 
Impressively, she grows different herbs and produce that's used in her homemade dishes.
"I enjoy infusing olive oil and/or butter with my rosemary, garlic, or basil," said Greb. "Then I can do anything with that, like an easy sheet pan meal. Chop up some chicken, broccoli, and potatoes and drizzle with rosemary and garlic infused olive oil. Easy and delicious."
Despite her skilled hand in cooking, she's not much of a baker.
"I like to throw things together and add a little of this and that, but if it requires me to measure, I'm going to ruin it!"
What is something you're passionate about?  
I love to cook and get excited when I can use things that I grew myself in my cooking.
Favorite hobbies? 
I love gardening and plants in general.
What's something you're proud to accomplish during your gardening? 
I'm proud when I can propagate my plants into new baby plants to share with friends and family.
What's a word, phrase or quote that sticks with you?  
Worrying is like a rocking horse, it will give you something to do, but it won't get you anywhere.
Next place on your travel list or dream vacation?  
I'm going to Antigua later this month.
---