Insights > Navasota Lineman Featured as Lineman of the Game at Texans-Saints Game
Navasota Lineman Featured as Lineman of the Game at Texans-Saints Game
09/16/2019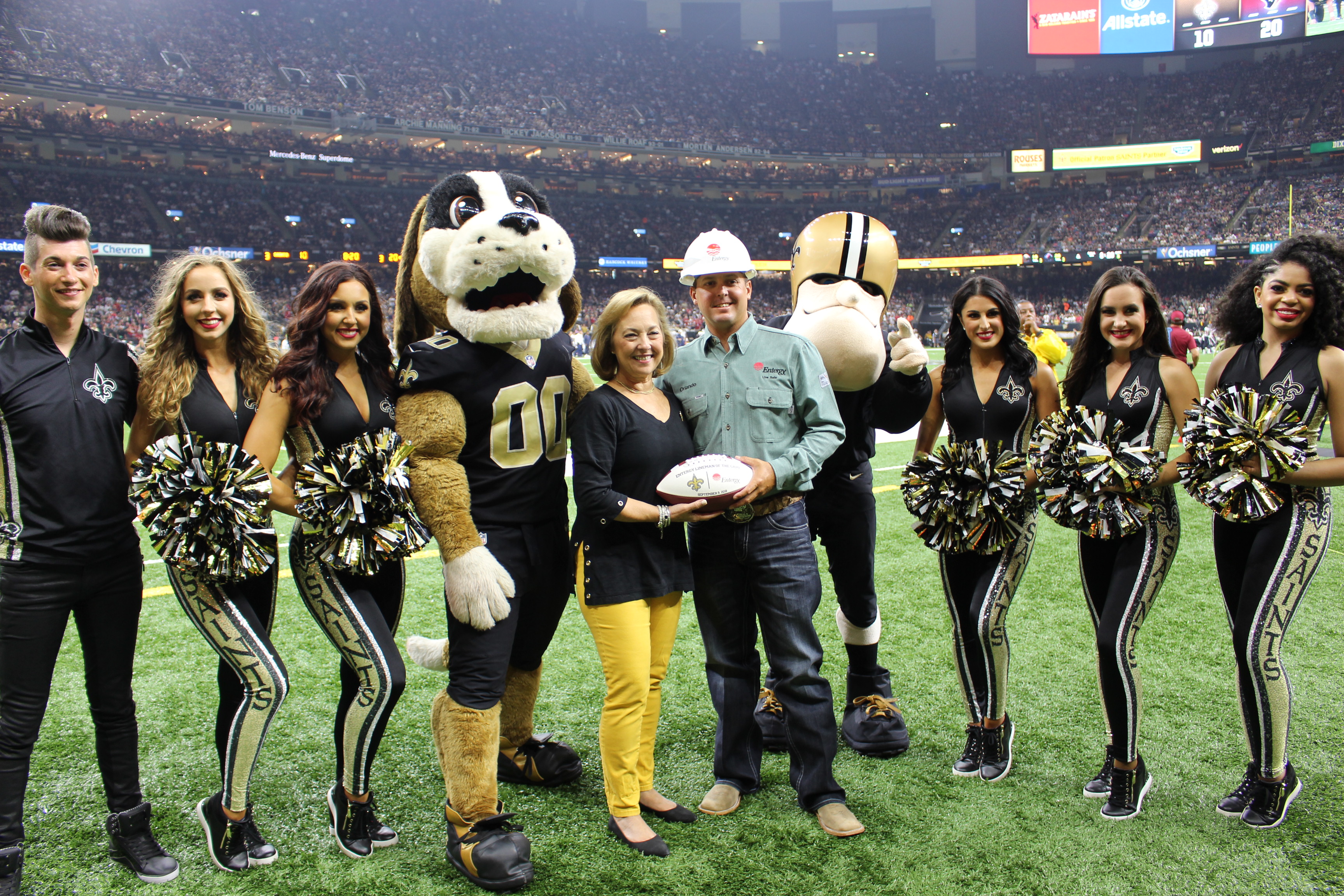 Navasota native Jason Orlando was honored as Entergy's Lineman of the Game during Monday Night Football's Texans-Saints game on Sept. 9.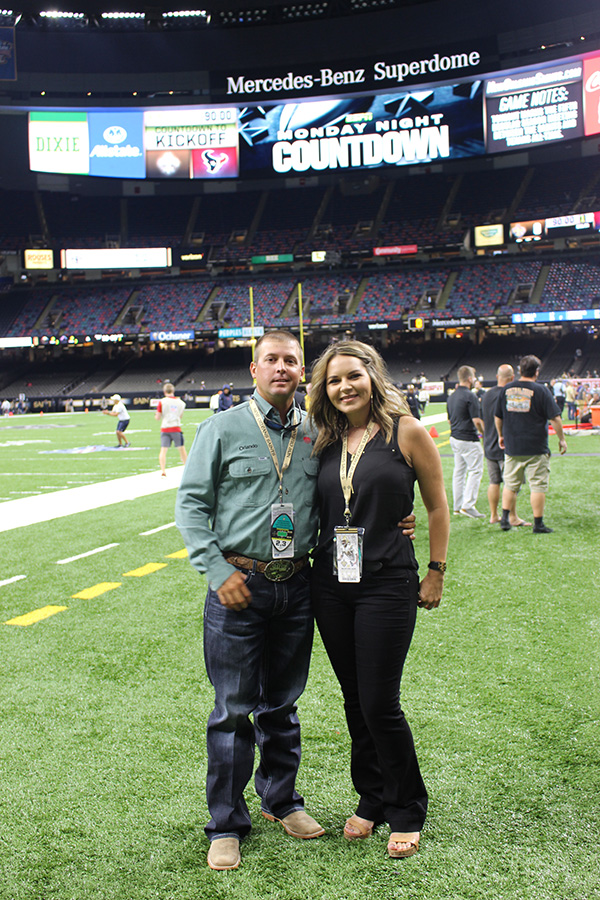 Orlando was recognized on the field at the Mercedes-Benz Superdome in New Orleans,  cheered for by thousands of football fans and flanked by the Saintsations cheerleaders, Saints mascots Sir Saint and Gumbo and accompanied by Entergy Texas President and CEO Sallie Rainer. Since beginning his career with Entergy in 2013, he has been committed to working safely and powering life for his hometown and nearby communities.
Orlando was joined by his wife, Shelby, and was presented with a commemorative game ball. Navasota, Texas, was heard loud and clear over the Superdome loudspeaker!
Entergy Texas is an operating company of Entergy Corp., which is headquartered in New Orleans. Various Entergy linemen are chosen as Lineman of the Game at each Saints home game by their supervisors for outstanding contributions to the  company and their communities.
---