Insights > Need Payment Help? Take Advantage of Payment Arrangements
Need Payment Help? Take Advantage of Payment Arrangements
11/17/2020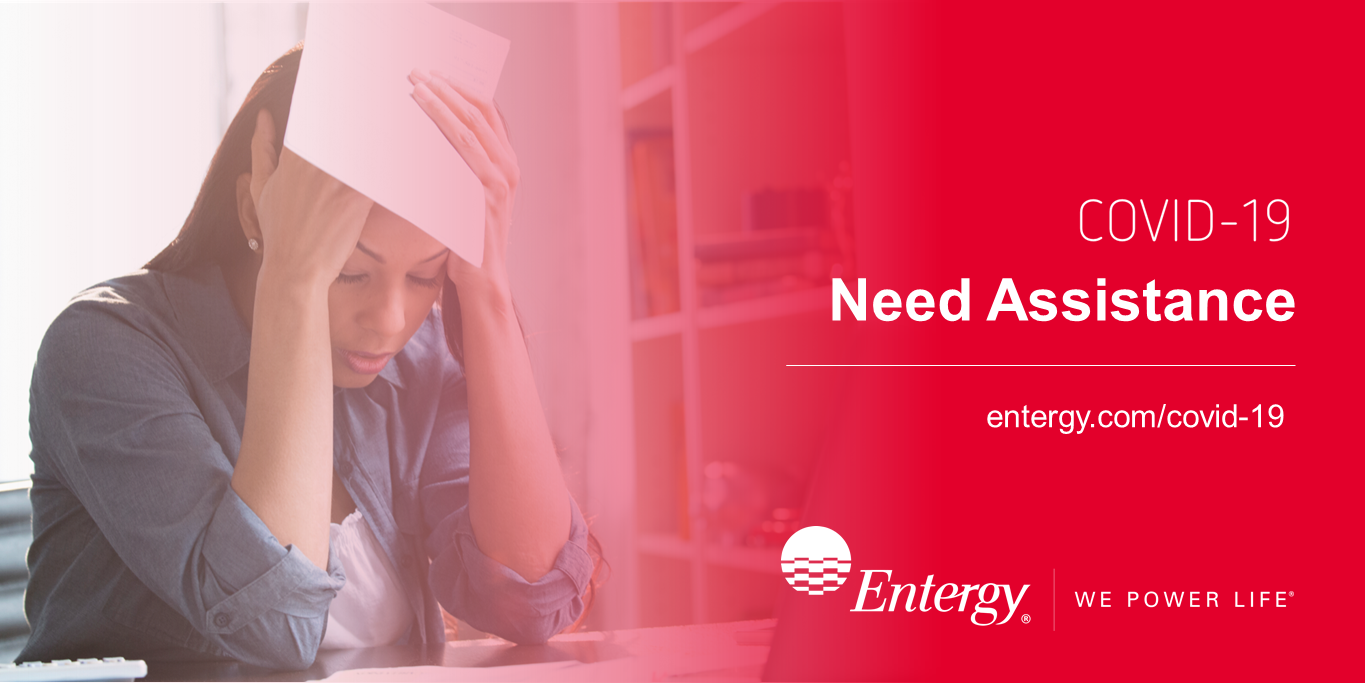 Given the economic effects of the pandemic, Entergy Mississippi suspended customer disconnections for non-payment of bills or for past-due amounts in March. During this time, the company implemented an Enhanced Customer Assistance Plan that provides new flexible options to extend time to pay. Under this plan, any customer with financial hardship can take up to twelve months to pay a current bill and/or unpaid balances.
Now, after more than eight months, Entergy Mississippi plans to resume normal business operations. This includes resuming disconnecting service in December to commercial, industrial and governmental customers with past-due balances that have not made payment arrangements with the company. Entergy will begin disconnecting service in January for residential customers with past-due amounts who have not made payment arrangements.
We know this is an extraordinary time. That's why we have developed new payment options to help customers defer overdue balances for up to 12 months. We want to provide solutions to those who are experiencing financial difficulty and give them every opportunity to make arrangements. Disconnecting service is the option of last resort. We urge all customers to contact us to easily enroll in a payment arrangement plan that meets their needs.
We are committed to working with customers on a case-by-case basis.
Customers with past-due accounts should contact us as soon as possible. Entergy has several self-service options for setting up payment arrangements that they can access 24 hours a day:
visit com/billhelp
select 'deferred payment' on the free Entergy mobile app, or
call 1-800-ENTERGY (1-800-368-3749). Press "3" to follow the automated response billing and payment menu.
Customers who need extra assistance can speak with an agent during normal business hours. Call 1-800-ENTERGY (1-800-368-3749) Monday through Friday between 8 a.m. and 5 p.m.
Have questions? Visit https://www.entergy.com/covid-19/assistanceplanfaq/ for more information.
Low Income Relief
Entergy is also guiding customers to federal, local and state financial assistance. Access this information at www.entergy.com/covid-19/msresources/. Additionally, some customers may qualify for the federal Low Income Home Energy Assistance Program. LIHEAP is a program that helps provide federally funded assistance in managing costs associated with home energy bills, energy crises and weatherization and energy-related minor home repairs. For assistance with finding an agency, customers should call 2-1-1 or visit https://www.mdhs.ms.gov/community-services/assistance-programs/.
Lea Turnipseed
Vice President, Customer Service
---