Insights > Newsweek names Entergy one of the Most Responsible Companies, Greatest Workplaces for Diversity
Newsweek names Entergy one of the Most Responsible Companies, Greatest Workplaces for Diversity
01/09/2023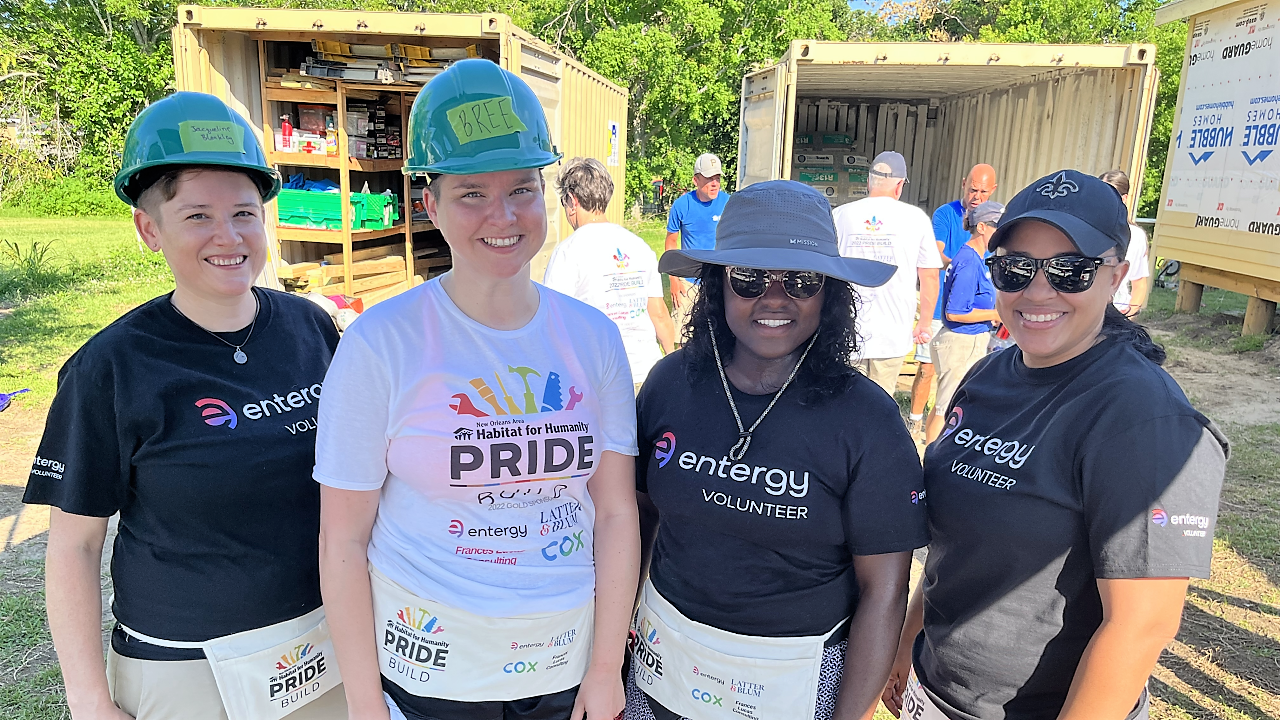 Newsweek recently named Entergy as one of America's Most Responsible Companies and one of America's Greatest Workplaces for Diversity for 2023.
America's Most Responsible Companies
In the publication's fourth annual list of America's Most Responsible Companies, we are noted as one of the top 500 public corporations that take seriously the commitment to being good corporate citizens. We ranked fourth of 500 for social performance and we're the top company headquartered in Louisiana.
The Most Responsible Companies rankings, which feature companies of various sizes across 14 industries, focus on a holistic view of corporate responsibility that considers all three pillars of ESG: environment, social and corporate governance.
Since 2001, we have operated with an environmental commitment to reduce greenhouse gas emissions. This commitment was strengthened to cut base-year 2000 emission intensity levels in half by 2030 and recently enhanced to achieve net-zero carbon emissions by 2050. Board diversity and other governance considerations also contributed to the ranking.
The Most Responsible Companies list is derived from the country's top 2,000 publicly traded companies with total assets exceeding $50 billion. From that pool of companies, only those that published a corporate social responsibility or other similar report were considered for further analysis. The ranking is the result of an elaborate process that reflects official ESG data from 2020 or 2021. In addition to a perception survey of 13,000 U.S. residents, more than 30 key performance indicators from the three areas of CSR were considered for the ranking.
Corporate social responsibility is a self-managing business model that helps a company be socially accountable. Through CSR initiatives, philanthropy and volunteer programs, Entergy benefits society while building trust in their brands and advancing corporate strategy.
America's Greatest Workplaces for Diversity
In Newsweek's first-ever ranking of America's Greatest Workplaces for Diversity, we scored five stars among 1,000 companies grouped into 34 industries and six main sectors. The publication profiled the top companies that not only celebrate diversity but implement policies that cultivate an inclusive workplace and play key roles in carving out more sustainable and healthier workplaces of the future.
We are committed to creating a diverse, inclusive and engaged culture that inspires all individuals to work together to operate a world-class energy business for our stakeholders, which extends into the community and is reflected through our philanthropy, volunteerism and advocacy.
In 2021, our contributions to diverse organizations totaled $5.5 million or 34% of total charitable contributions. Of that total, $1.2 million was allocated to social and racial justice organizations and $4.4 million was allocated to minority-serving nonprofits and institutions. Entergy is also supporting diversity through our supply chain. In 2021, Entergy spent $1.35 billion with diverse suppliers.
For the Greatest Workplaces for Diversity, over 350,000 company reviews from employees of American companies with more than 1,000 employees were collected. Respondents were recruited through an online access panel and interviewed anonymously. Based on U.S. Census data, the survey was representative across demographics and ethnicity, but also captured significant LGBTQ+ and disabled samples to adequately reflect various facets of diversity.
---