Insights > Power Principle: A Conversation with Palisades' Kami Miller
Power Principle: A Conversation with Palisades' Kami Miller
10/23/2016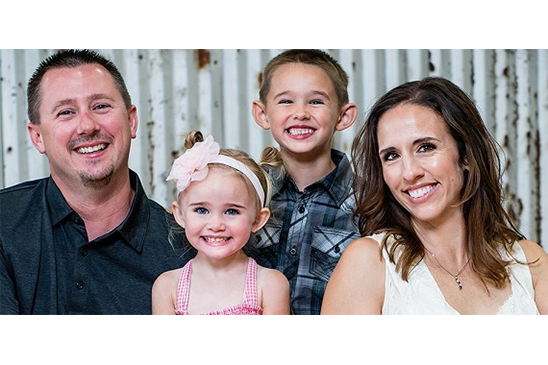 Kami Miller is a senior corrective action and operating experience specialist at Palisades Nuclear Plant. She has been at Palisades for seven years and has worked various plant positions in security and performance improvement. She has two children with her husband Jarrod, who is also a Palisades employee. In her spare time, Kami enjoys camping with her family and is an avid runner.

What makes her proud
I am proud of being a working mom. I enjoy making a difference at Palisades, and I think it's important that my kids see me work; there's value in that.
How does she balance work and family
It's nonstop, but being active helps. I work out, take each kid to school, work at Palisades, pick up the kids, run to their sports activities, make dinner, give baths, read books, put the kids to bed, clean the kitchen and pack lunches; then I sit down around 9:15 p.m. Of course, my husband is very supportive and helps as much as he can.
If I have an obligation with the kids, I make sure it happens. I'm juggling everything all the time, and I make the most of the time I have with my kids. We are in the car a lot, and we use that time to have great conversations and catch up. It's truly the little things that count!
Growing up in the Midwest
I am from Midland, Michigan and grew up in a softball family. Everyone in my family played or still plays softball. When I played softball, I was a pitcher or outfielder. I also used to love to rollerblade for miles. There are tons of parks, and Midland is very family oriented.
Her grandpa is her hero
My late maternal grandpa, Roy Rabideau, is my hero. He was in the U.S. Army and served in World War II, stormed the beaches of Normandy and also fought in the Korean War. He was awarded several purple hearts, and was wounded five times, but went back to the service after each injury. It wasn't until I got older that I realized what he went through in the Army. My grandpa demonstrated the ability to either be part of the solution or accept the things he could not change. His determination and positivity are something you don't often see in people. He always called me his free-spirited granddaughter; he really understood me.
---