Insights > Restoration Update
Restoration Update
04/15/2020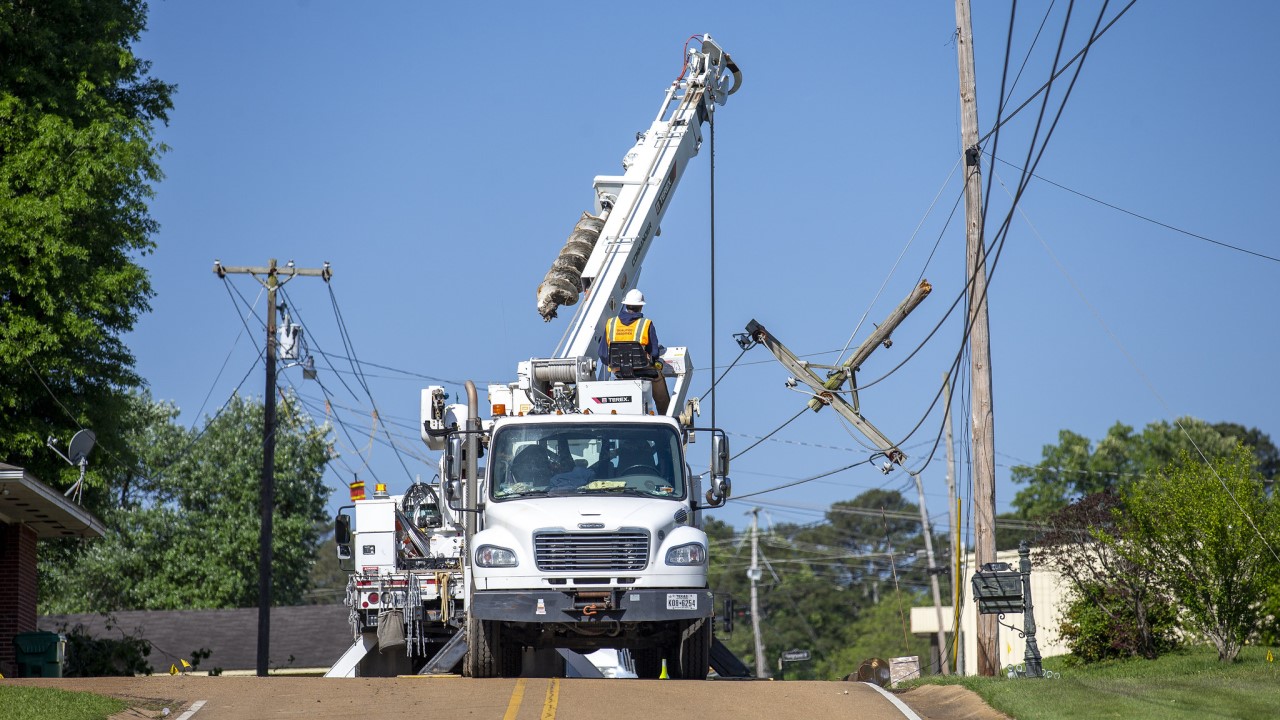 The hard work by our restoration workforce has returned to service 63 percent of the customer outages caused by the Easter Sunday storms. At 6 a.m., we had 73,141 customers out of service in Arkansas, Louisiana and Mississippi. More information about current outages and restoration times is available on our View Outages map. Current outages include:
Arkansas, 60,697.
Louisiana, 2,529.
Mississippi, 9,915.
Arkansas restoration continues, with 53 percent of the 128,000 customers without power restored. As other areas of our territory are restored, we move our workers into areas yet to be restored. Our damage assessment is expected to be completed soon and we'll be able to get more detailed information to you about your restoration.
In Mississippi, we have restored 76 percent of customer outages. We currently estimate to have majority of customers restored by late tonight, and all remaining customers by late tomorrow.
In Louisiana, we have restored 90 percent of customer outages. Crews have restored power to customers located outside of Ouachita Parish who could safely receive electric service. The storm team is focused on hard-hit south Monroe, where crews expect to restore service to the remaining 3,000 customers by Thursday night.
The storms caused significant damage to our transmission system. As of 6 a.m., damage assessments showed 44 Entergy owned substations and nearly 1,000 miles of transmission lines out of service.
We have nearly 4,500 workers restoring service for our customers from within our company and from contractors and our mutual assistance agreements with utilities.
We continue implementing our proven restoration process by restoring power to critical community infrastructure and essential services such as hospitals, water treatment plants, police and fire stations and communication systems. Then we will concentrate our resources on making repairs that restore the greatest number of customers the fastest.
As we restore service in parts of our territory, we will reassign crews to areas still without power. Some customers may notice their neighbors have power even while they are still without. This could be caused by the two areas being served by different parts of the electrical grid, like circuit breakers providing power to separate sections of a home.
If you don't see us working near you, keep in mind that we may be working on another part of the electrical system that you can't see but is needed to get power to you.
It can be frustrating for you if you see trucks move away from an area before power is restored. Our work, however, must take place in a certain order, determined by a restoration plan that considers how electricity flows to your neighborhood and prioritizes critical customers. Trucks and workers will return to your area as soon as possible to complete the restoration work. 
Do not approach utility workers at a job site. Our work sites can be dangerous locations and interruptions will slow our workers' progress. This is especially true regarding social distancing and other aspects of the response to COVID-19.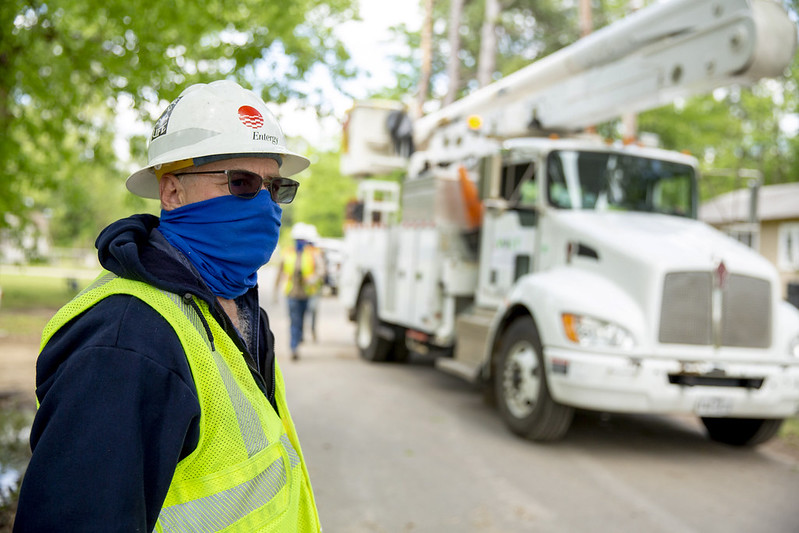 Due to the additional efforts we must take due to the COVID-19 pandemic and the significant and widespread outages, restoration times may be extended.
The greatest danger during and after a storm like this is from downed power lines. If you see a power line on the ground or in the trees or bushes—do not go near! Call Entergy at 800-9OUTAGE (800-968-8243).
View photos of storm damage here.
---