Insights > Safely restoring power to your home after a tornado
Safely restoring power to your home after a tornado
04/03/2023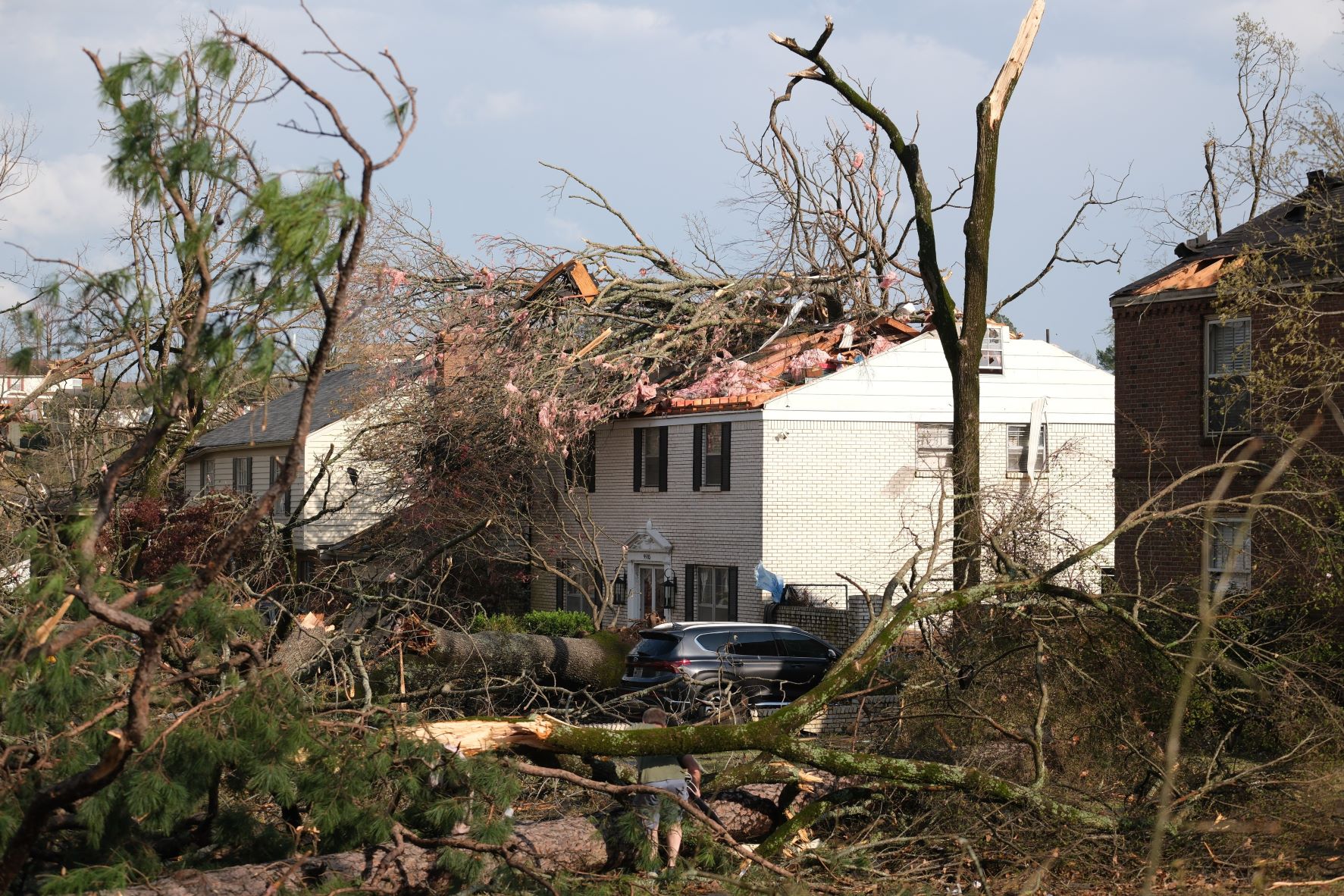 Everyone understands that restoring power is the first order of business. Crews are now cleaning up broken poles, wire, etc as workload permits. Please be patient, as we work to remove the remaining equipment and debris. 
WHAT TO KNOW IF YOU ARE STILL WITHOUT POWER:
If you experienced damage to your home or business during this historic tornado, you may feel overwhelmed with the many things you need to do. Restoring your electrical power is likely at the top of your list. 
We want to help restore power quickly so you can begin to return to normalcy. To ensure your safety, however, there are specific steps that must be followed to have your power restored.
The following processes have been developed with the safety of our customers and employees in mind, but also considering the hardships that many of our customers are enduring. We ask that you cooperate with and follow these guidelines to keep you and your property safe.
Did the equipment on your home (meter loop/meter base) where electrical lines are connected get damaged?
If so, you will need to have your electrical equipment repaired before we can connect your power. You may need city inspections to turn the power back on once work is completed.
After this is done, call us at 1-800-968-8243 for reconnection. The address on your permit must match your service location address exactly. When we receive the permits for your location, we will reinstall service to the facility. For more information, visit: https://www.entergynewsroom.com/storm-center/weatherhead/
At this time, the following cities/counties have waived permits to help customers get their power restored more quickly:
Sherwood
Jacksonville
Wynne
In Little Rock, permits are not waived, but customers will be allowed to reconnect before permits are granted.
Do you need to temporarily disconnect your service while tree crews or other short-term repairs are made near your power lines?
If so, call our Customer Care Center at 1-800-368-3749 and request a temporary disconnect. Your power will be temporarily disconnected. When the work is completed, call back and request reconnect.
Was your home damaged to the point where you will not be living in your home?
If yes, please contact our Customer Care Center at 1-800-368-3749 immediately. Consider temporarily turning off your main breaker and stopping your electric service. Call our Customer Care Center at 1-800-368-3749 and request to close your account.
We will disconnect the electric meter, but it will remain in place. You will not have power at this point. For your safety, we suggest a qualified electrician inspect electrical equipment inside the facility or home.
If or when you return to your house, call our Customer Care Center at 1-800-368-3749 and request new service.
Are you planning to live on the property in a trailer or other structure while you make repairs?
If so, call our Customer Care Center at 1-800-368-3749 and request new, temporary service. Once repairs are made to your home and you are ready to move back into your permanent home, call 1-800-368-3749 to disconnect the temporary service.

Other questions:
Will Entergy charge a deposit? 
A deposit may apply, but Entergy will know once the application process begins. If a deposit is required, the customer care center can spread out the deposit, if needed.
What if I owe a past-due balance?
Past-due balances need to be addressed before temporary service can be installed. Entergy will provide details once the service request has been made.
How long will the process take to get electricity once I apply for service? 
Once all requirements have been met, service should be installed and connected within 3 business days, if there are no issues.
Will I need to pay two bills if I will have two accounts – one at my permanent address and one on my temporary residence?
Yes. If a customer has two active accounts, they will receive two bills.
Do I need to be onsite, or do anything to prepare my housing to receive service, or have an electrician on site?
It is recommended that you use a licensed electrician to prepare your site to receive power and confirm if you need a permit for reconnection. Neither you nor your electrician will need to be present for the service to be connected. Please ensure that your breaker is in the on position to help eliminate remote connection issues, where applicable.
---